Sempergreen UAE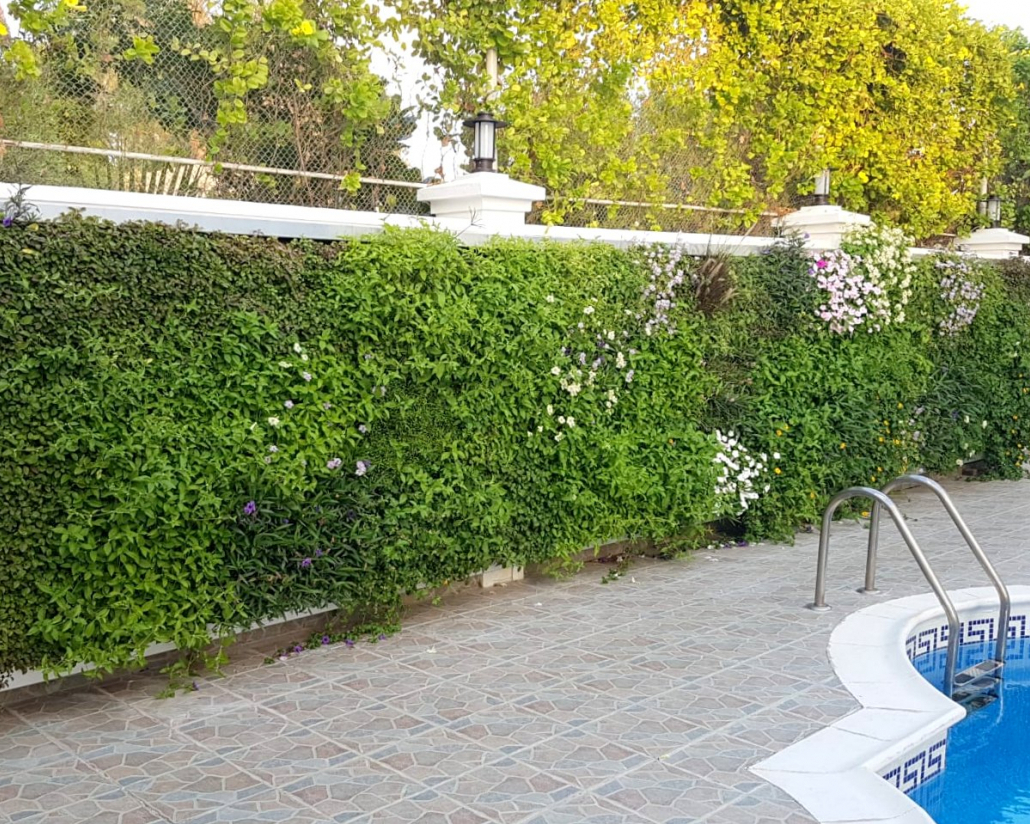 Green spaces enjoy increasing popularity worldwide, including in the UAE. Sempergreen is the world's market leader in green wall systems and green roofs, with locations worldwide, including the United Arab Emirates. Dubai is the leading city in the Middle East that has discovered the benefits of green spaces. Sempergreen provides green walls and green roofs throughout Dubai, the UAE and all of Middle East.
Green Solutions in the UAE and Middle East
The Middle East and UAE have one of the most beautiful deserts and landscapes of the world, but unfortunately, saturated green areas in cities are rare. Dubai's dry climate makes it even harder for green areas to expand. Sempergreen has the solution to make the UAE and Middle East greener and more sustainable: with green walls and green roofs.
Green Walls
Green wall systems, also called living walls, are vertical plant walls - a smart solution to bring green to areas, where there is not much space available. Green walls are designed for indoor and outdoor applications. Inside they are ideal for malls, restaurants and in offices, where they increase people's well-being and productivity and help combating the "sick building syndrome". Installed on outdoor walls, the plants absorb the CO2 which contributes to a milder climate and better air quality. The plants of our green walls are specifically designed for the Middle Eastern climate zones and offer a perfectly green experience all year long.
Green Roofs
Green roofs, also called living roofs, are ideal for urban areas and can be used for public gardens or terraces. The smartest way to create a green roof is by using the pre-cultivated vegetation blankets and trays from Sempergreen Middle East. With over 90% plant coverage on delivery, they can be put into place quickly and offer a perfectly green result from day one. Green roofs are highly beneficial to humans and nature. The plants contribute to a pure air by absorbing pollution while plants attract butterflies and increase the biodiversity. Green roofs from Sempergreen consist of plants specifically grown for outside usage in Middle Eastern climate conditions.
Dubai as a Leader in Sustainability
The UAE is one of the leading Arabic countries that has discovered the benefits of green walls and green roofs. With a rapid expansion of Dubai and Abu Dhabi, the country is experiencing an increase in temperatures and extreme weather conditions over the past years. In order to fight climate change and promote green areas, Dubai has set itself the mission to become the world's most sustainable city. Their target is to make Dubai a happy city - where people want to be. Green Walls and Green Roofs are an excellent way for cities like Dubai to become more sustainable and thanks to Sempergreen, it gets greener everyday.

Your Contact Person in the Middle East
Are you interested in getting a green wall or green roof? Find out which system is most suitable for your project by contacting us.
Located in Dubai, Sempergreen is your partner for green roofs and living walls in all of United Arab Emirated as well as other Middle Eastern countries. Fill in our contact form or directly reach out to our Sales Director to request a free quote.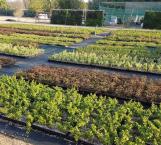 Visiting address
P.O. Box 151297
Sharjah
United Arab Emirates

T: 00971-526908456
E: global@sempergreen.com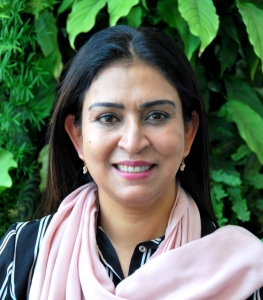 Annie Hasnain

Sales Director UAE

T: +971 526 908 466
E: global@sempergreen.com