Plant mat Waldsteinia ternata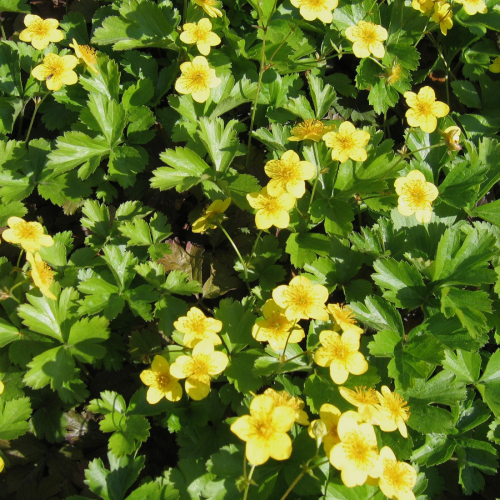 This plant mat consists of a coir mat planted with Waldsteinia ternata. It is a very strong evergreen ground cover plant. On delivery, the plant mat has at least 85% cover. This guarantees a green result immediately.


About the plants
Waldsteinia ternata, also known as Siberian waldsteinia, is related to the strawberry plant and is an attractive ground cover plant. The leaves form a dense carpet, so weeds don't get a chance to take hold. The flower colour is bright yellow and it flowers in April and May. The flower colour forms a wonderful contrast through the dark green leaves. Waldsteinia ternata is an evergreen ground cover.
Why plant mats?
The pre-cultivated Sempergreen plant mat is applicable everywhere where a mature green appearance is required immediately after planting, on embankments, slopes, roundabouts, in cemeteries and parks.
Installation and maintenance
It is very easy to lay a Sempergreen plant mat. The maximum gradient for the plant mat is 45 degrees. The minimum maintenance will depend on the system structure.