Architects
Greenery is essential for a climate-resilient and sustainable environment. As an architect, when you are working on your design, you consider the impact the new construction, restoration or renovation will have on the surrounding area. In future decades urbanisation will increase considerably. Sustainable architecture is therefore no longer a trend, but has become a necessity. Circular, ecological or climate-proof construction is essential to create a green and viable city. Greenery offers numerous economic and ecological benefits. Below you can read about what Sempergreen direct-green solutions can mean for your design.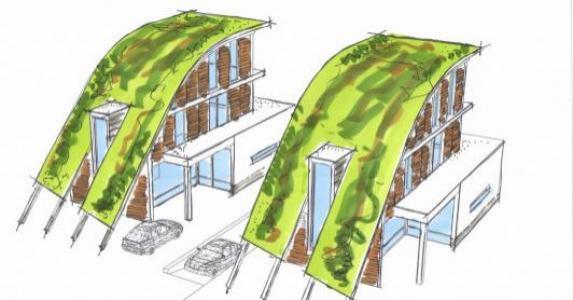 Gröna tak för arkitekter
När du arbetar på din design som arkitekt vill du tänka på vilken inverkan den nya byggnaden, restaureringen...
Mer om Gröna tak för arkitekter