Living Walls Supplier Toronto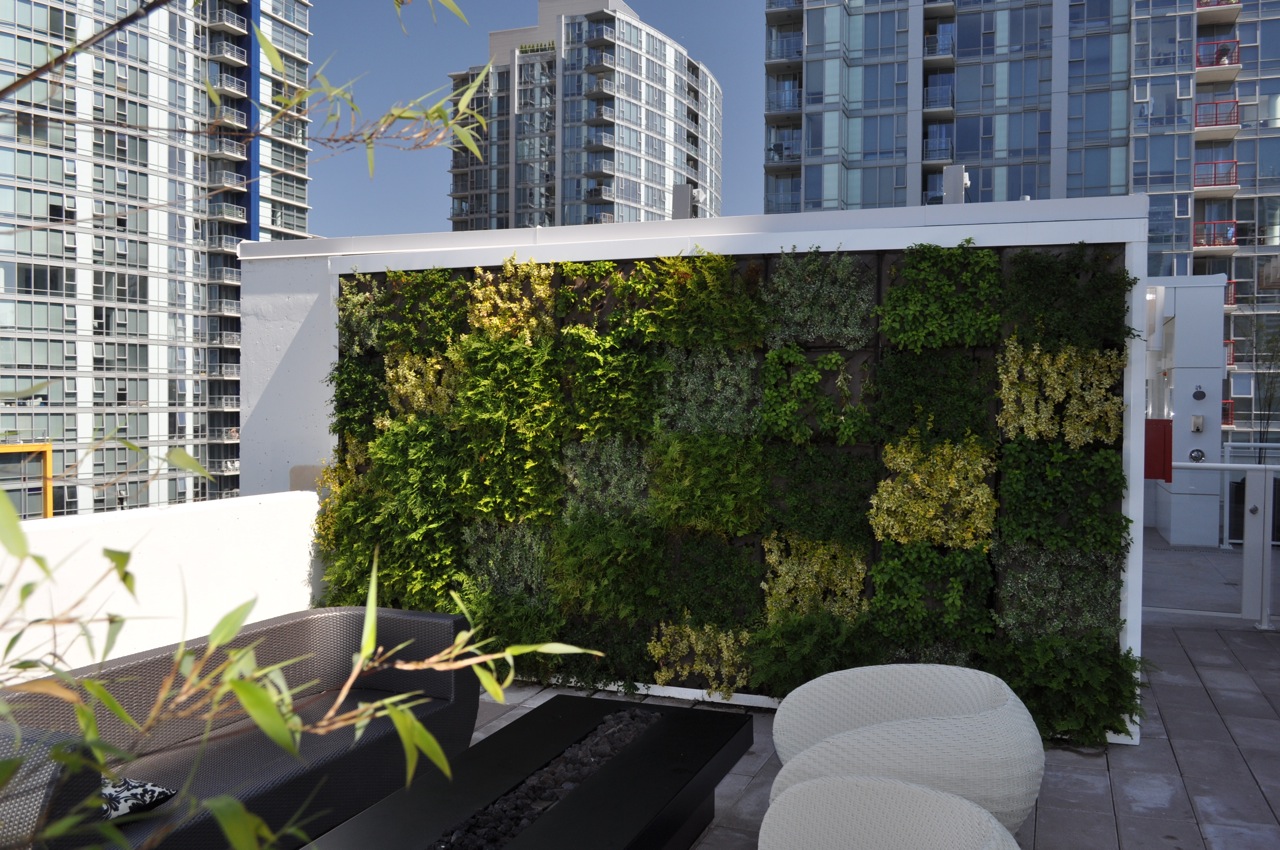 Ginkgo Sustainability Inc. was born out of a love for the environment and a passion for sustainable business. Founded in 2010, Ginkgo has carried out over 200 projects and has demonstrated their expertise in installing living walls of any size, indoors and outdoors. As a proud partner of the worldwide leading living wall systems, the SemperGreenwall, Ginkgo Sustainability is your address for living walls in Toronto, Canada.
Living Wall Systems
A living wall is a smart solution to bring nature to places wherever you want it. Living wall systems are very popular in urban areas and help big cities such as Toronto to become greener and more sustainable. Our living wall systems are available as indoor and outdoor applications, equipped with a carefully selected mixture of beautiful plants that meet the requirements of your individual project and your taste.
Indoor Living Walls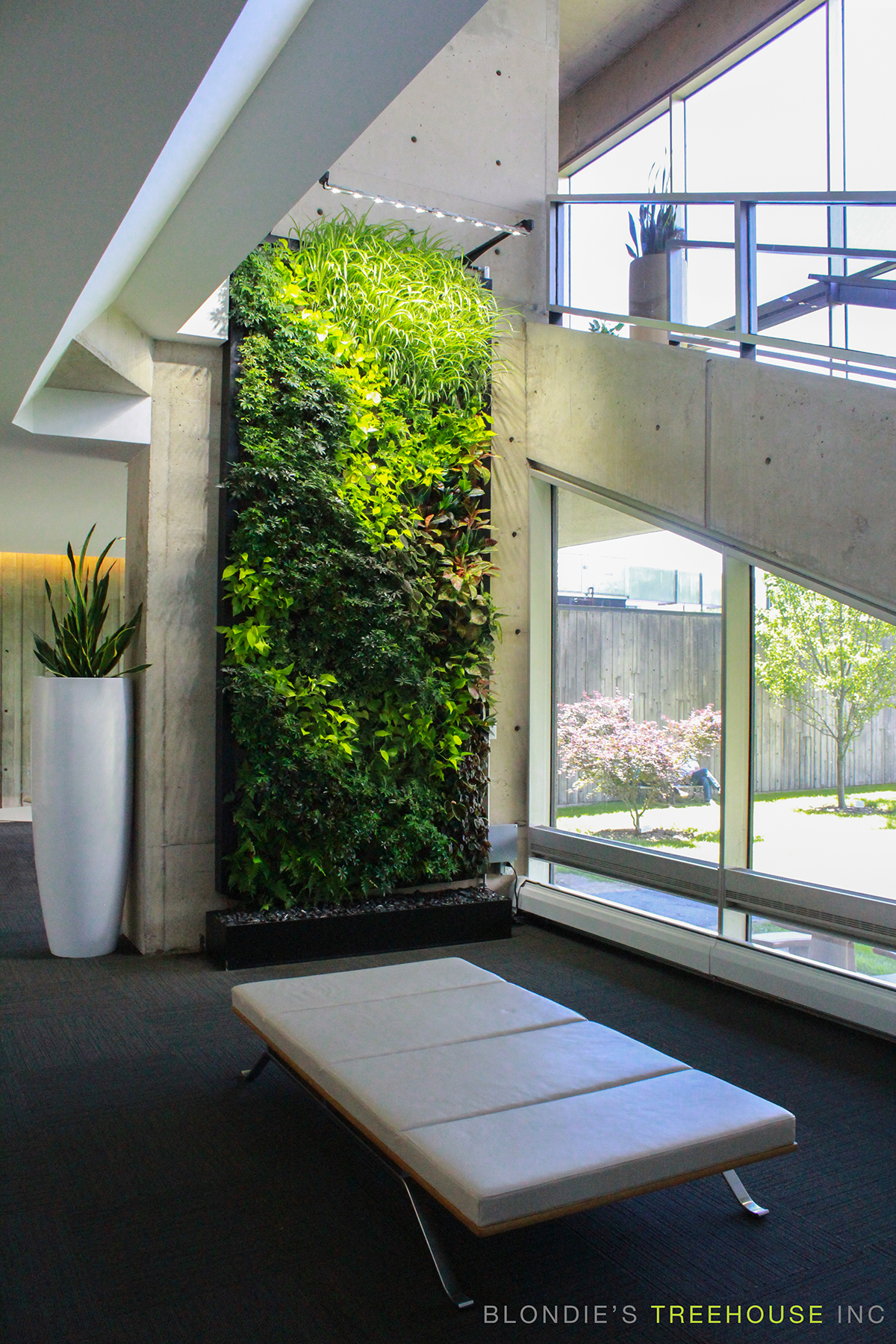 Bored of plain walls at home, in office or showrooms? Installing an indoor living wall will turn any indoor space into a green oasis. Very popular in offices throughout Toronto, a living wall has a proven effect on people's well-being and productivity, resulting in healthier and happier employees. Living walls are equally popular in museums, showrooms and restaurants, where they are perfect for decoration purposes as well as a room divider. Our indoor indoor walls are unique and versatile: an intergrated Plant Care System ensures the plants get water and nutrients regularly to ensure that the green wall has a green appearance throughout the year.
Outdoor Living Walls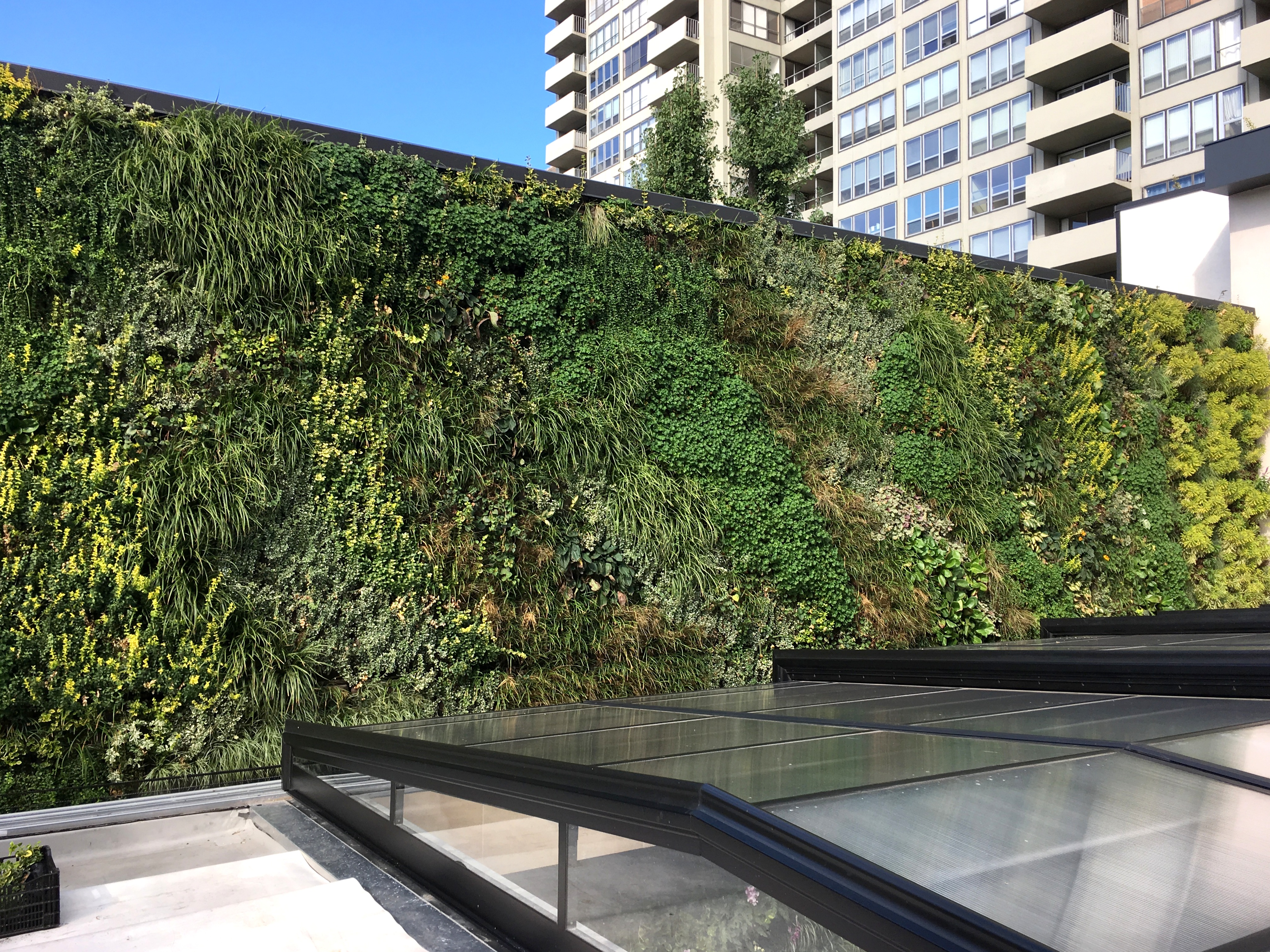 Outdoor living walls can be installed on the outer facade of a building of any size. The benefits of installing an outdoor living wall to your building are remarkable, for nature, humans and the building itself. Exterior living walls absorb CO2 from the atmosphere and purify the air, which makes hot and humid summer climate in Toronto more tolerable for its citizens. Furthermore, an outdoor living wall maintains the state of a facade and increases the lifespan of a building. Outdoor living walls can be installed on large facades as well as outdoor walls on roof terraces in modern architecture.
Living Wall Assortment
SemperGreenwall Indoor
The most popular living wall, perfect for larger indoor walls. The preferred choice in offices, museums, halls and more. This indoor living wall can be installed on straight as well as curved indoor walls and comes with a variation of beautiful plants, including an unique Plant Care System that micro irrigates the plants.




SemperGreenwall Outdoor
The outdoor living wall can be installed on any outer walls of buildings and roof terraces. Outdoor living walls are popular among Canadian businesses to transform a building into a real eye-catcher. Can be customized with plantation in various colors and plantation patterns.




SemperGreenwall Compact Line (Indoors)
A compact living wall made of Flexipanels, ideal for project where spaces is limited. Very popular for residential uses as this indoor living wall does not require any room for technical installations. Quick and easy installation in just one day.




LifeMCC (Indoors)
An innovative free standing living wall with single-sided plantation consisting of beautiful indoor plants. Designed for multipurpose usage in any sort of indoor space, whether in homes, office units, open plans, showrooms or exhibitions.
Request a quote for a living wall

Your Partner for Living Walls in Toronto
Would you like to know more about living walls or get a free quote? Do not hesitate to reach out to Ginkgo Sustainability by e-mail, phone or filling in our contact form. Our living wall specialists in Toronto would be delighted to advise you in your project.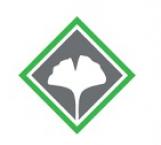 Visiting address
178 Norseman St
M8Z 2R4 Etobicoke, ON
Canada

T: +1-800-620-3340
W: www.ginkgosustainability.com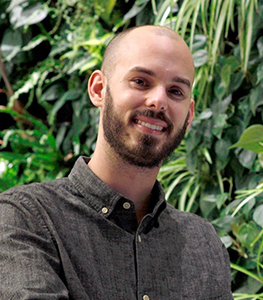 Andrew DeJong

Sales Manager - Living Walls Toronto

T: +1-647-213-2051
E: a.dejong@ginkoroofs.com