Sempergreen launches LifeMCC
Pubblicato il lunedì 11 giugno, 2018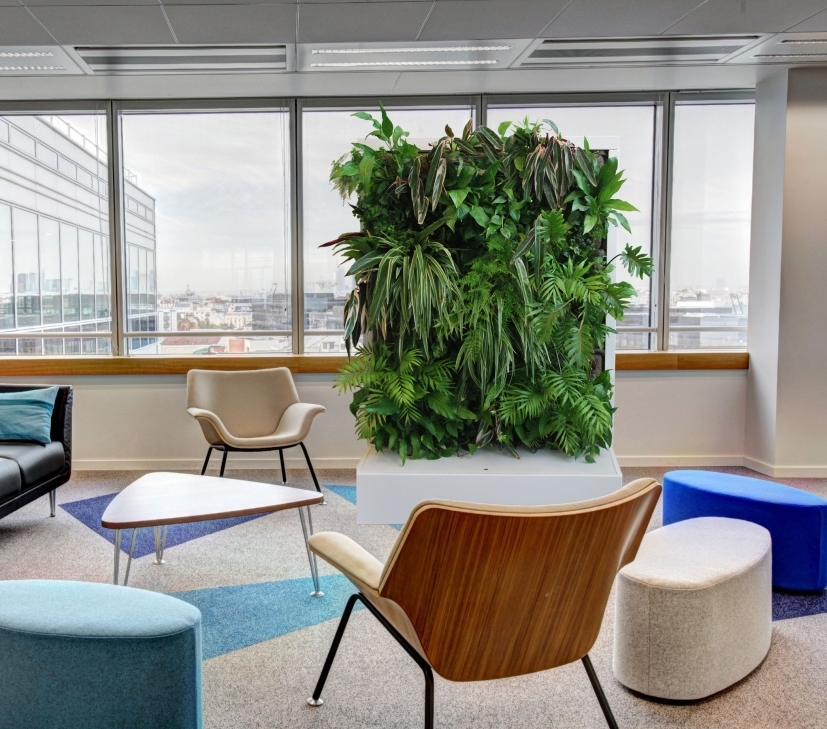 Green wall specialist Sempergreen has a new member in its vertical garden family: the LifeMCC, or 'Movable Climate Changer'. The LifeMCC is the ideal mobile plant system to bring energy and life into an indoor area. An innovative design that allows a room or open space to undergo a total metamorphosis in no time. Whether you are looking for a unique way to get more green in your home or a practical solution to divide a room: the LifeMCC is the solution!
Multifunctional green
The LifeMCC is a free-standing and movable plant wall that can be used as a room divider or purely for decoration in every possible interior. The wall is planted single-sided, making it possible to use the back-side for advertising or for a personal design. The LifeMCC is equipped with an integrated water reservoir and an automatic irrigation system, which provides the plants with water and plant food in a dosed manner. As a result, plant condition remains optimal and the wall maintains its green appearance throughout the year.
This compact and movable vertical garden is a breath of fresh air for every interior
Vertical gardens increasingly popular
Vertical gardens are rapidly gaining in popularity. Research shows that people become healthier and happier when they surround themselves with greenery. This is also called 'biophilia'. Literally: love for nature. It represents the inherent bond that people have with nature. This is reflected in the current interior trends, where green and natural elements are frequently applied.
Text continues below images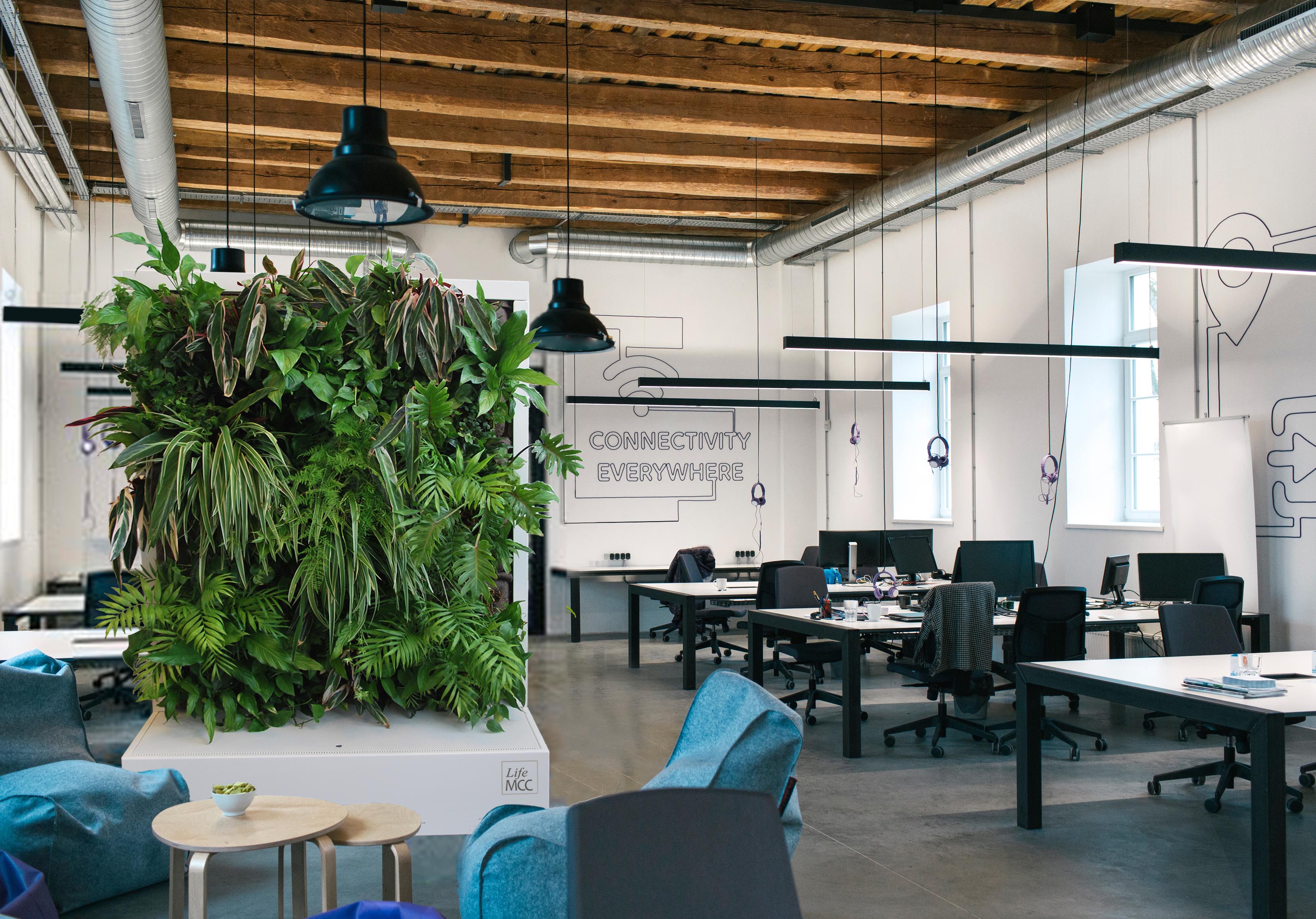 Plant Power
Plants also provide extra oxygen, filter out harmful substances from the air and increase the humidity. In addition, they also improve the acoustics in a room, because ambient noise is reduced by the planting. The LifeMCC automatically enhances the quality of your working or living environment.
Healthy living and working environment
To meet different interior requirements the LifeMCC is available in three different plant assortments with plants in various colour accents. The planting consists of a variety of plants with air purifying qualities, therewith promoting a healthy living or working environment. This makes the LifeMCC an added value for any space; from living room and studio to office landscape and lobby. The compact, modern design ensures that the mobile green wall can be integrated in the interior in a simple and natural way. The perfect combination of form and function!