AMPO Headquarters is raising the bar with sustainable new facility
发布于 星期二 06 二月, 2018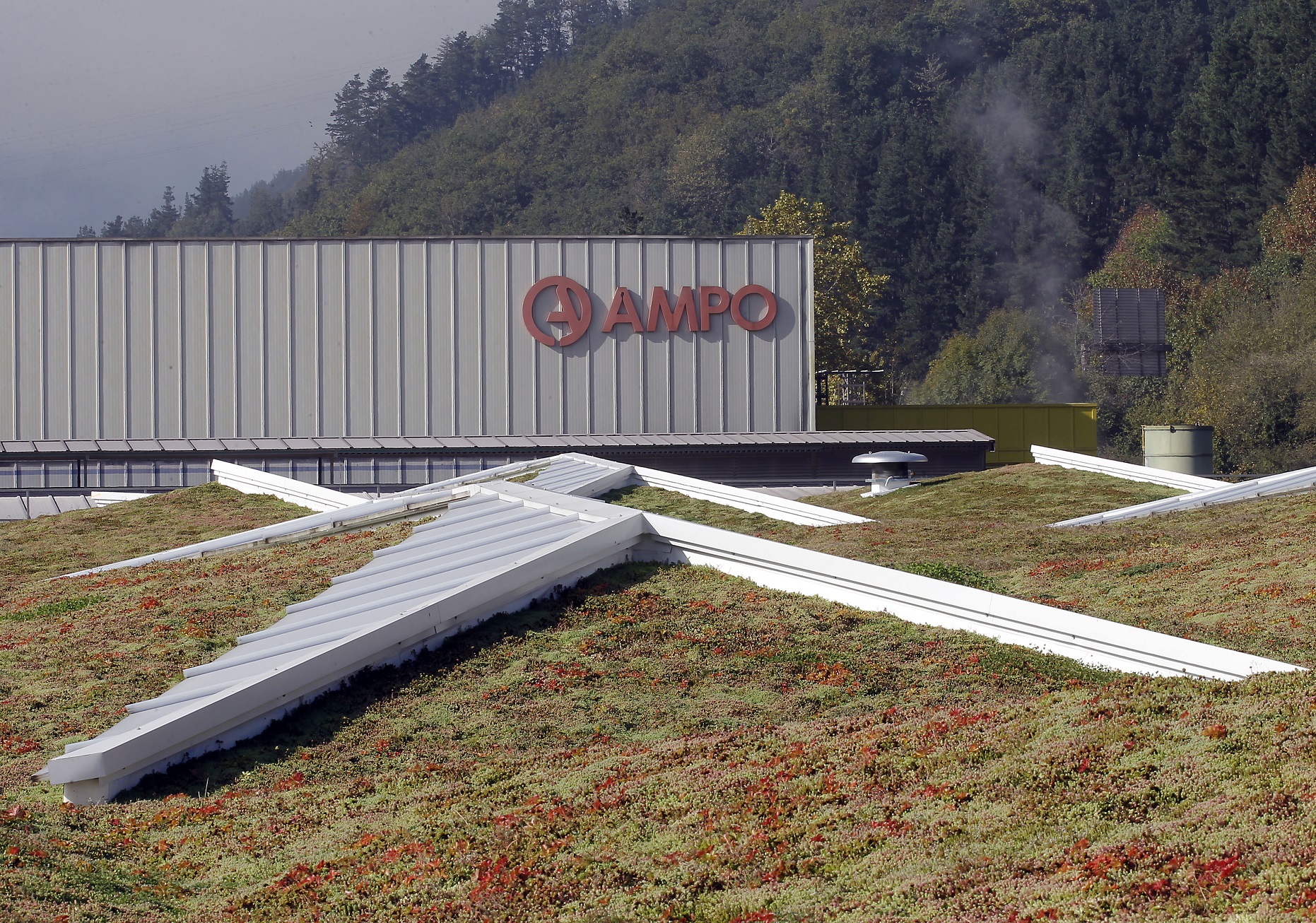 AMPO Group, international leader in stainless steel and high alloy castings, is expanding business with a new machining facility in Idiazabal, a one hour drive from Bilbao. The brand new and innovative structure features a spectacular green roof with more than 6,000 m2 of Sempergreen Sedum-mix blankets. The addition of greenery is an important part of the new and more sustainable turn the company has taken.
Sustainability strategy
The green roof is part of the sustainability strategy that AMPO has implemented. They have chosen this strategy in order to show their commitment in minimizing any possible impact on the environment, thereby applying for LEED Gold certification. The building has been designed and built following the standards established to obtain the sustainability certifications granted by the U.S. Green Building Council Spain (USGBC). The addition of this Sedum roof contributes to improvements in energy savings and it helps to regulate the indoor climate. An additional benefit is that the green roof brings back a biodiversity dimension that was initially eliminated by this facility.

Text continues below images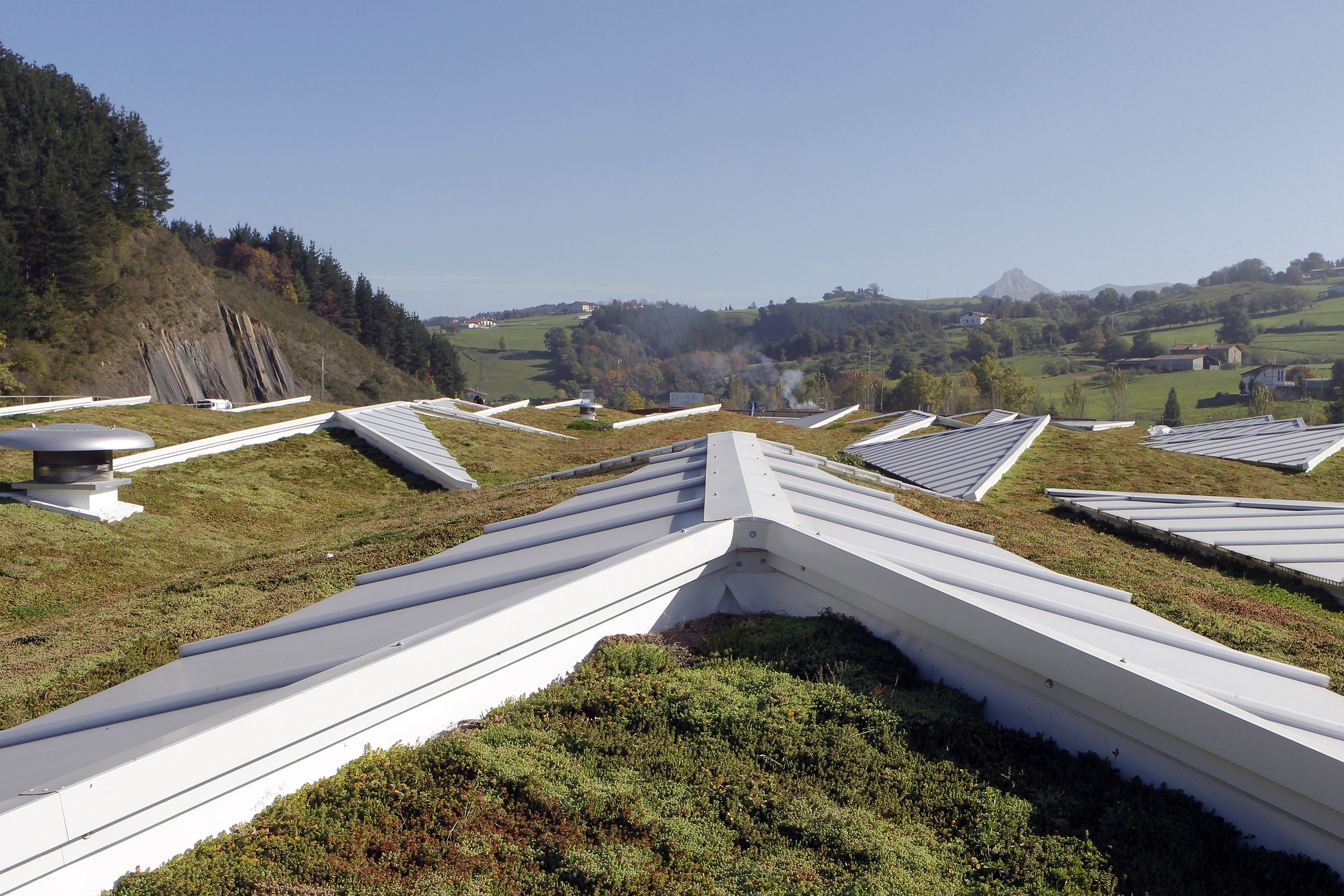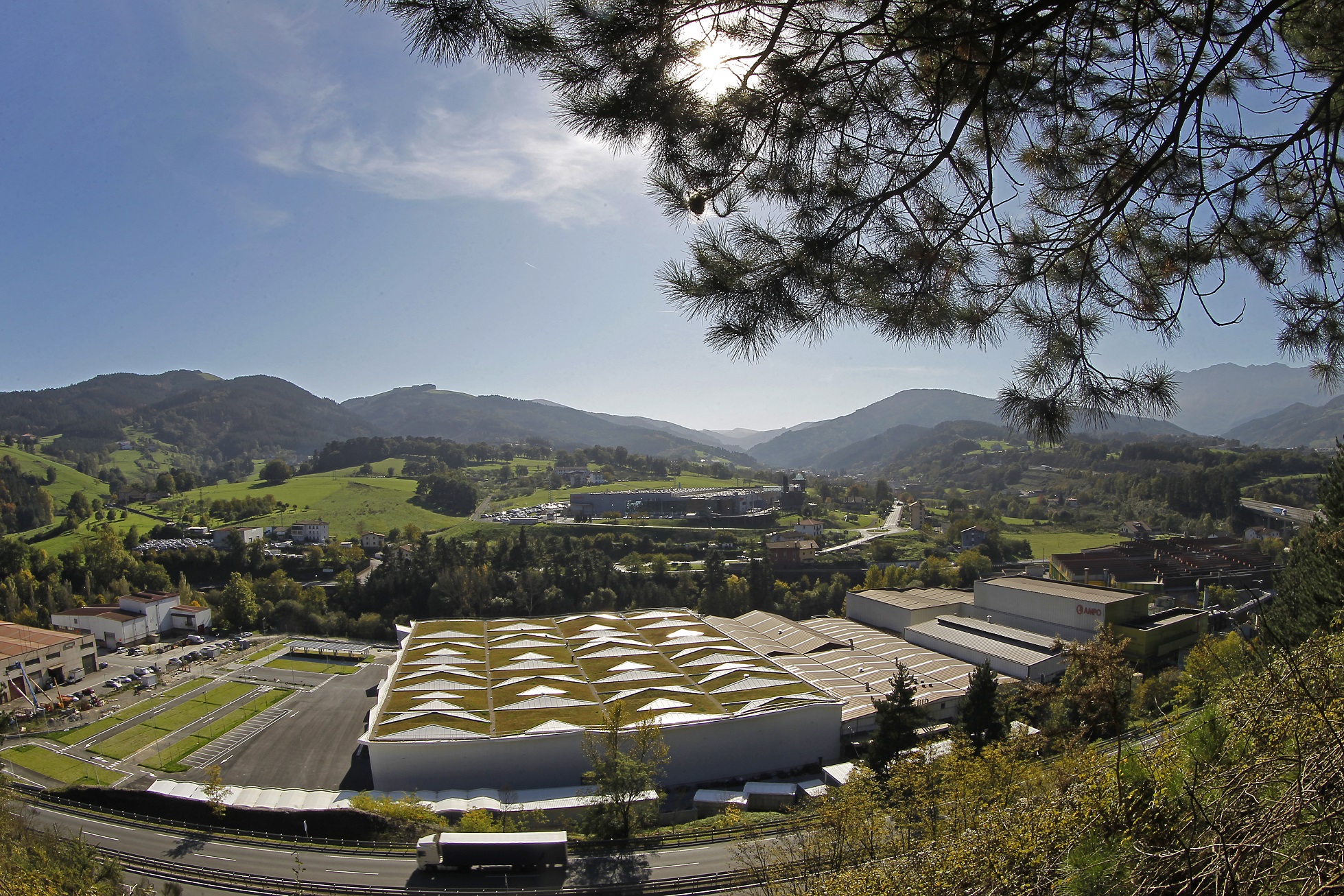 Lightweight green roof system
The roof of the new facility is equipped with an Urbanscape Green Roof System. This is an innovative and lightweight green roof system with a high water retention capacity. This green roof system only weighs 65 kg/m2 when fully saturated, and is therefore the ideal lightweight solution for every kind of roof. By means of this unique system, AMPO is able to lower stormwater pressure on the local sewage system by almost 60%, based on the annual rainfall.
Appealing architectural appearance
The AMPO-roof has an appealing architectural appearance, due to the difference in roof inclination and the combination of green with the steel structure of the roof. The green roof blends in perfectly with the landscape, fostering sustainable buildings and combining nature with industry.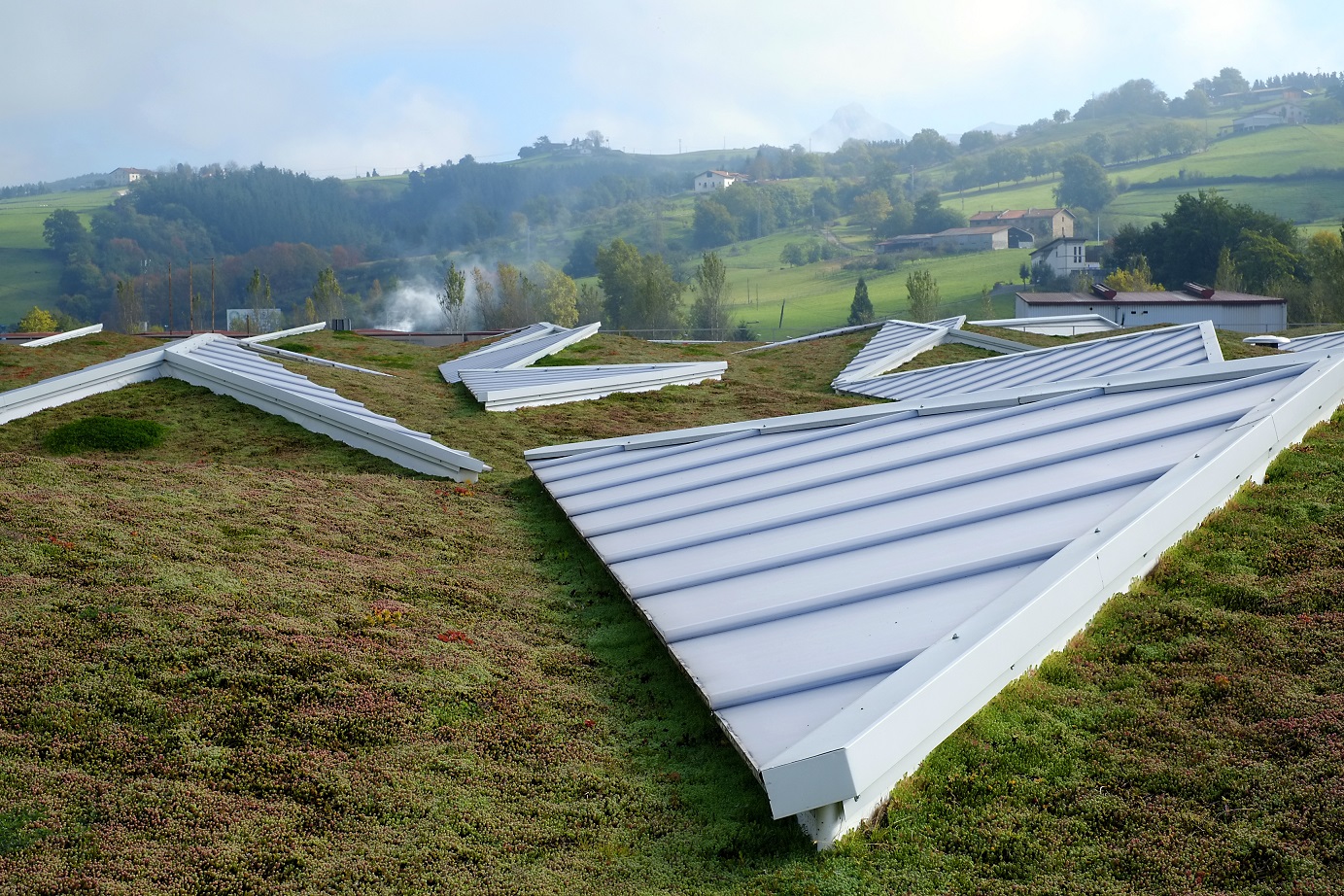 The green roof blends in perfectly with the natural surroundings