Mission statement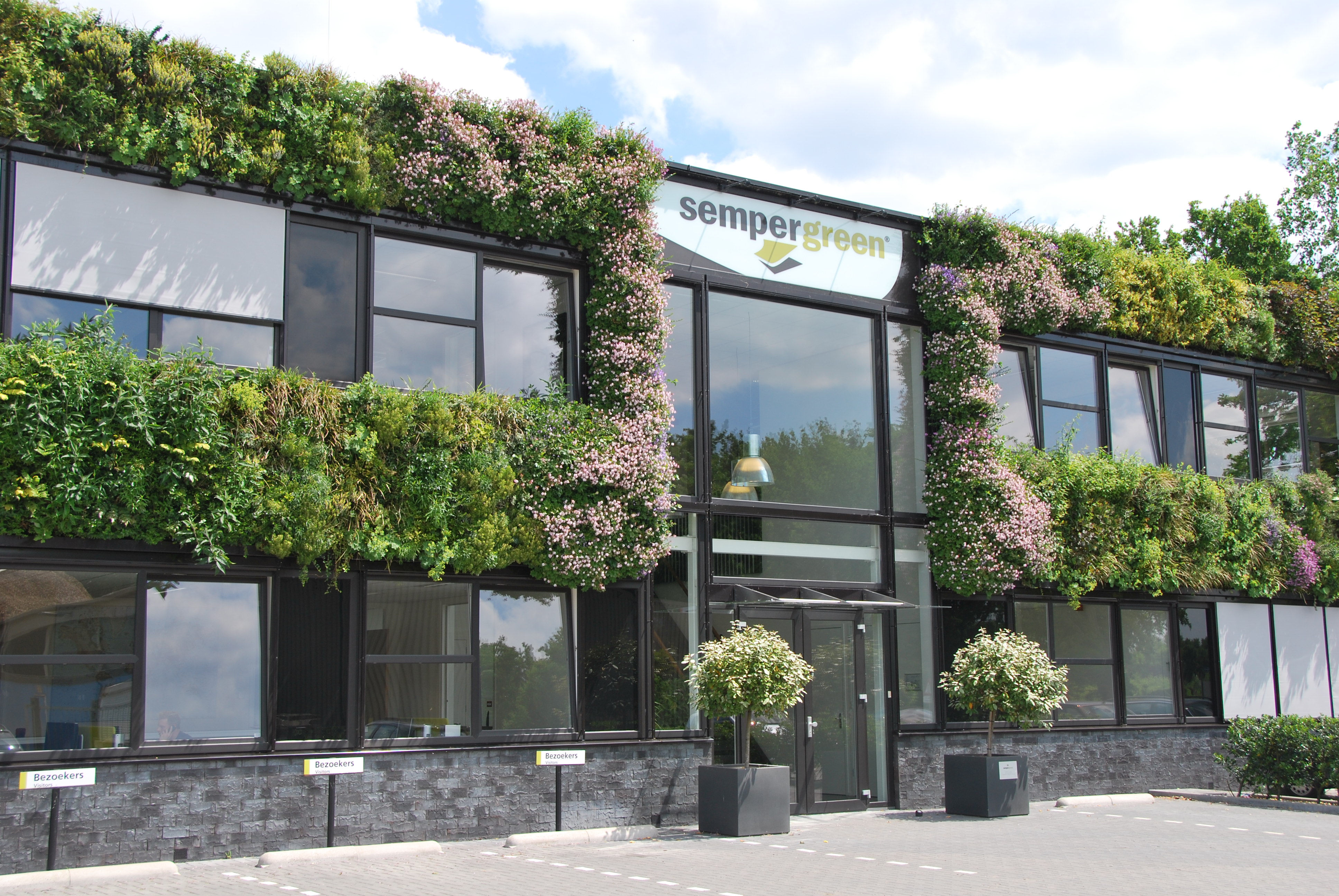 Sempergreen's mission is to create a green and livable world for our generation and the next generations. Green is of vital importance for the earth and for the people and animals that live there.
With our innovative and sustainable green solutions, we counteract the consequences of climate change and environmental pollution.
Sempergreen's green solutions contribute to:
- a cleaner air;
- rainwater detention;
- reducing global warming;
- increasing biodiversity;
- reducing noise pollution;
- a better well-being.

Vision
Sempergreen's vision is to be and remain the global market leader and preferred supplier in the field of comprehensive high-quality green solutions for roofs, walls and ground cover. To keep our ecological footprint as small as possible, we operate from local nurseries as much as possible, both as a grower and supplier. Together with our partners and customers, we work to make the world a little greener every day.
We work with a highly motivated and professional team in a strong organization, where there is scope for personal growth and self-development of our employees.

Core values
1. Innovative
We are passionate about wanting to discover, learn and develop knowledge and challenge ourselves every day to be the best at what we do. Our curiosity leads to continuous renewal, innovative strength and creativity in finding the best solutions.


2. Entrepreneurship
Independence and setting our own course is in our blood. We never stand still, we keep on developing and we always use our common sense. Our pursuit of success enables us to discover new opportunities. Our enthusiasm, expertise and intensive cooperation ensures that we quickly translate ideas into action.

3. Reliable
'We keep our promises' applies to us. Whether it concerns our sustainable policy or the quality of our products; we are committed to transparency. An open dialogue leads to honest advice and a personal relationship. Daily quality control guarantees quality products.

4. Sustainable
We work with respect for each other and for nature. We take our responsibility by continuously making our green solutions and internal processes more sustainable; always taking people, animals and the environment as a starting point.


5. Customer-focused
Respect for our customers is paramount in everything we do. Thanks to our flat organization we work highly flexible towards our customers. We use a solution-oriented approach in all our processes. As a result we provide our customers with the best possible service. We share knowledge, are passionate, loyal and flexible. Our proactive thinking and acting leads to sustainable relationships based on mutual trust. Together we make your project a success!