Green bus stops ensure a future-proof city
Posted on Friday 20 September, 2019

More and more green roofs are installed as part of a sustainable city. Especially in urban areas, green roofs can be an important factor for improving the living environment. The challenge is however, that there is often little space for more green in the city. Bus shelters have long been unexplored area, until now. A wonderful example is the Dutch city of Utrecht where since June more than 300 bus shelters feature a Sedum roof. The attention and positivity that the green roofs evoke creates movement throughout the world. The bus shelters make other municipalities and residents enthusiastic about contributing to a greener world themselves.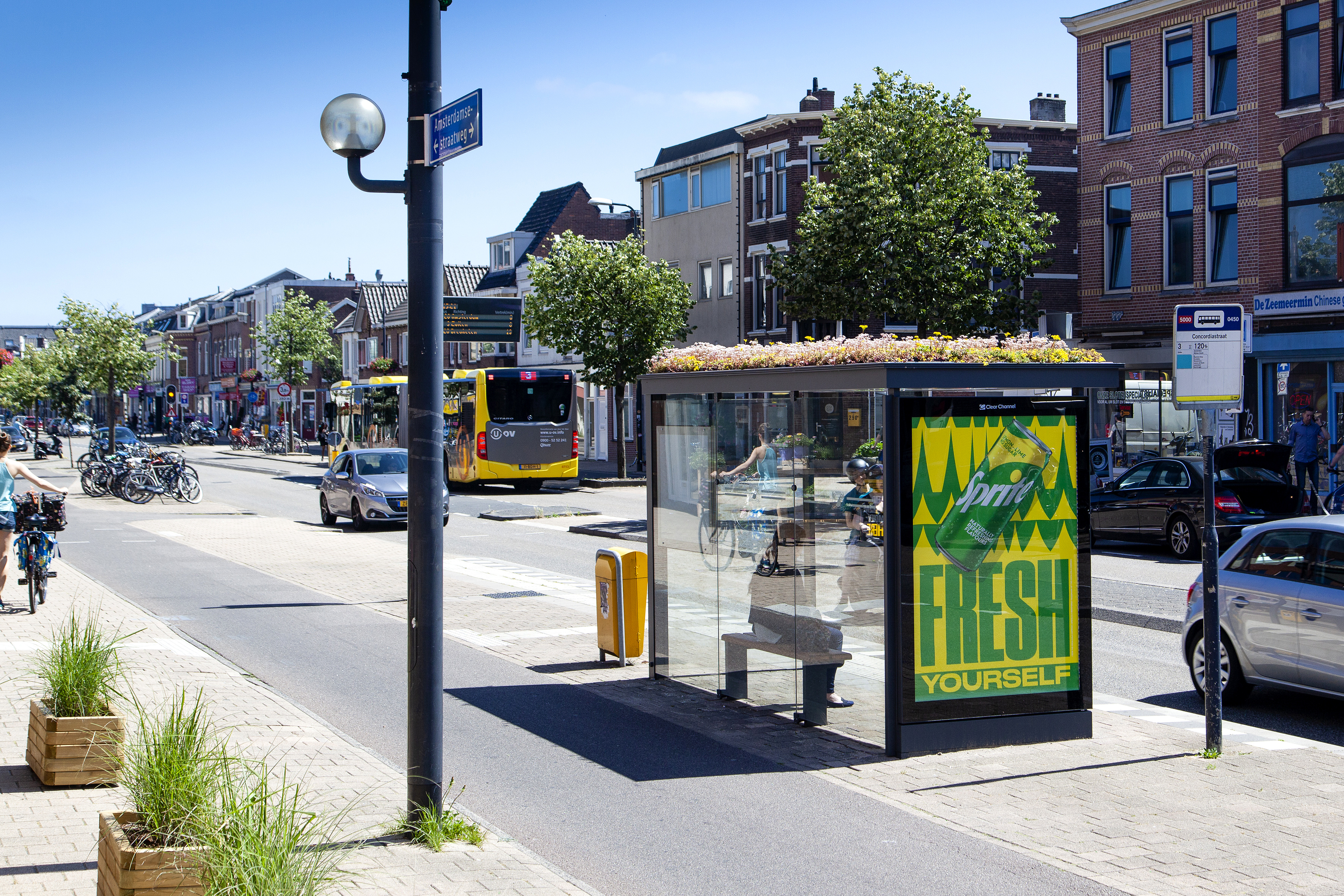 Green roof on bus shelter Utrecht - Source: ClearChannel / Barbra Verbij
Worldwide attention for green bus stops
Other cities and political parties have not missed the news of the green bus shelters in Utrecht. It has received worldwide interest in the media. The BBC, The Guardian, USA Today, and media from countries including Canada, India, Ukraine, Italy, Germany and Switzerland have paid attention to it. All around the world people want to contribute to solutions for a healthy living environment in an urban environment.
Green roofs for bus station in Dutch city of Wageningen
The Dutch city of Wageningen has chosen to make the entire bus station more sustainable. The combination of green roofs with solar panels and a new LED screen ensures that the bus station is now fully self-sufficient. Because of the load on the roofs of the bus stops several tests were conducted with different build up structures three months prior to installation. After the test period, a lightweight solution was chosen.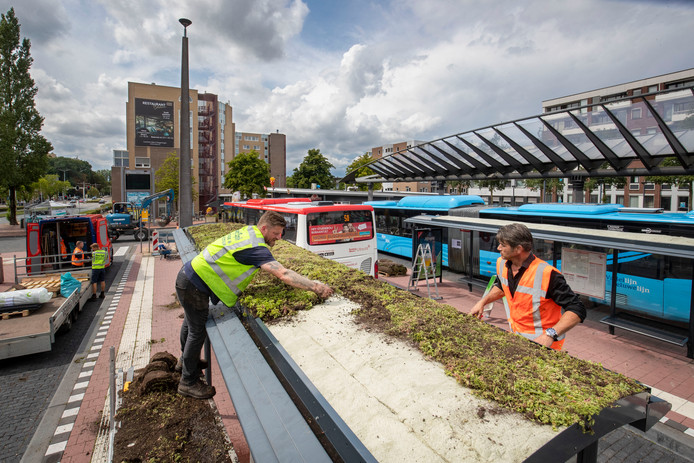 Making bus station Wageningen more sustainable - Source: De Gelderlander
Sustainable solution for the city
The Sedum plants that are used on green roofs are ideal for various weather conditions. The plants store water in their leaves, allowing them to survive well during long periods of drought. This is why a Sedum roof is a product that requires little maintenance.
Another feature of Sedum is that the leaves filter fine dust from the air and converts CO2 into oxygen. In addition, it ensures that excessive water caused by heavy rainfall is retained and is released moderately to the sewer system. This prevents the streets from flooding and provides a lower ambient temperature by evaporation.
Moreover, a green roof provides space for the development of biodiversity. They offer hiding and breeding places for birds, bees, butterflies and other insects. As international media call it, the bus stops have been transformed from "bus stops" to "bee stops".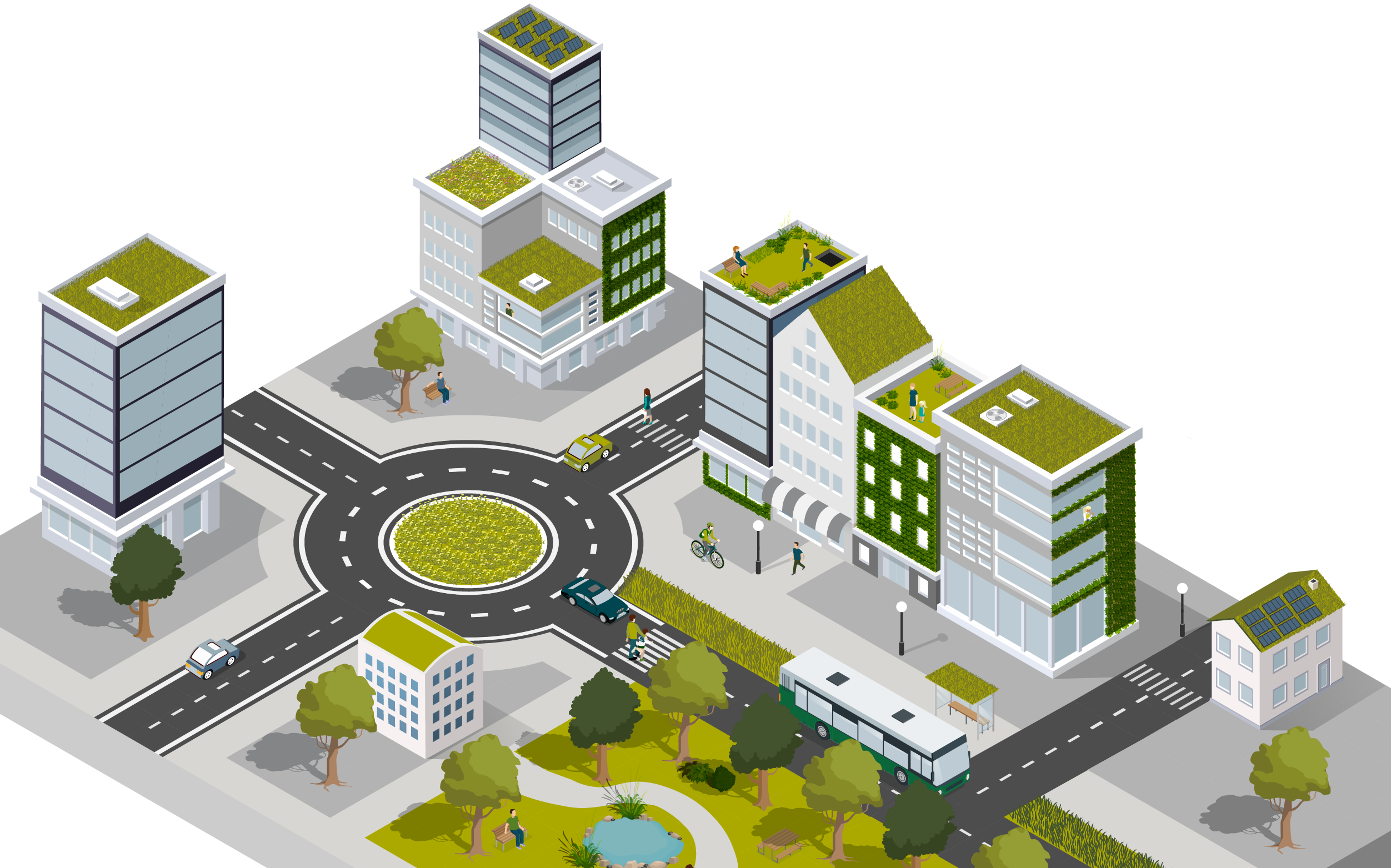 Want to know more?
Do you want to know more about the possibilities for applying a green roof? Please contact us for more information.