Save the Date: European Green Infrastructure Day 2023
Posted on Thursday 06 April, 2023

Attention all urban planners, (landscape) architects, researchers, environmentalists, and anyone interested in creating sustainable and resilient cities! Don't miss the upcoming European Green Infrastructure Day 2023. This virtual event will be taking place on April 27th.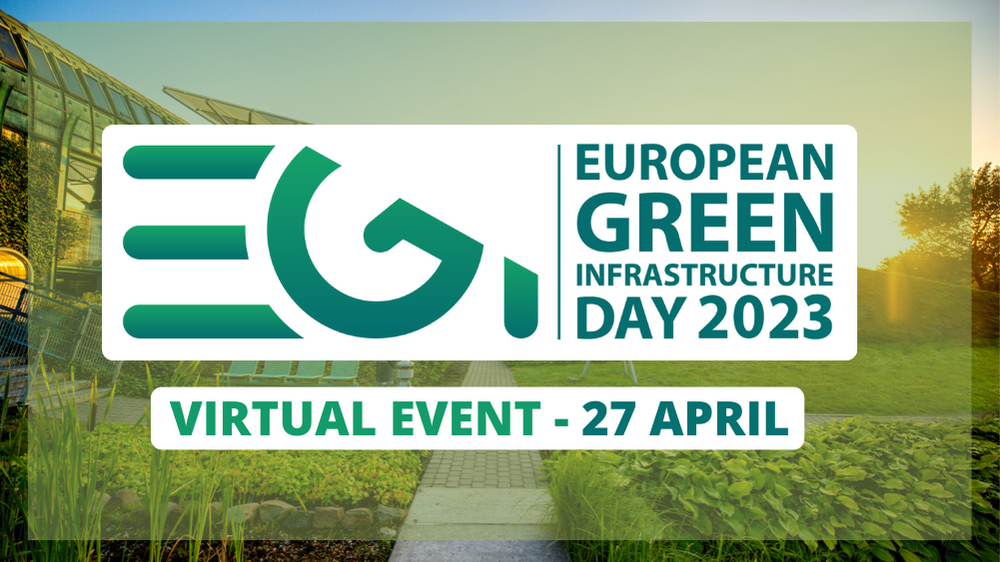 During this exciting event you will be able to participate in a day filled with panel discussions on various topics concerning green infrastructure. For instance:
Green, efficient and solar powered: key features of a sustainable building stock;

Permeable cities for better water management, resilience and climate adaptation.
Sempergreen will be joining panel discussion
Toni Amich, the sales manager of Sempergreen Spain, will be part of the panel session 'Greening urban spaces to help restore nature in Europe'.
He and the other panel members will discuss the role of green infrastructure in creating sustainable and resilient cities. Amich brings a wealth of experience and expertise about green roofs and green facades to the discussion. This session is moderated by Daniela Rizzi; Senior Officer for Nature-Based Solutions and Biodiversity (ICLEI Europe).
By attending the European Green Infrastructure Day 2023, you'll have the opportunity to learn from experts like Amich, exchange ideas and best practices with peers, and build partnerships and collaborations that can help to create more sustainable and resilient cities.
So mark your calendars for April 27th and join us for this exciting event. Registration is open now, and good to know: attendance is free of charge. Don't miss out on this valuable opportunity to shape the future of our cities!
The World Green Infrastructure Network (WGIN) is a collaborative global network promoting the integration of green infrastructure in urban planning. Since 2009, WGIN has expanded to represent 22 National Associations and has held 10 World Green Infrastructure Congresses. In 2019, WGIN set up a European Chapter to raise awareness among EU policymakers about the multiple benefits of green infrastructure. Their motto is "vegetation makes it possible".