Sempergreen at World Green Infrastructure Congress in Berlin
Posted on Thursday 01 June, 2023

From 27 to 29 June 2023, the World Green Infrastructure Congress will take place in Berlin ánd online. It is the largest congress on green buildings that has ever been held in Europe to date and is organized by the German Bundesverband Gebäudegrün (BuGG). During this 3-day event, all aspects of the 'green building' are discussed, such as green roofs, living walls and interior greenery. The first two days consist of a trade conference, combined with an exhibition floor. The 50 exhibiting companies also offer their information in an online event. On the third day of the congress there is the opportunity to take part in excursions to remarkable green projects in Berlin. The opening speech of the congress will be given by the German Federal Minister for the Built Environment Klara Geywitz, which already shows how important this congress is within the construction industry. Of course, Sempergreen cannot be missed here, and the market leader will demonstrate its sustainable green solutions for roof, facade and ground cover on the exhibition floor in stand 40.

Packed program with leading keynote speakers
With the words of welcome from the Federal Minister for Built Environtment, Klara Geywitz, and the State Secretary, Dr. Silke Karcher (Berlin Senate Department for the Environment, Mobility, Consumer and Climate Protection), as well as the keynotes by the architect Christoph Ingenhoven, who set an example with his projects Kö-Bogen II in Düsseldorf and the Calwer Passage in Stuttgart, and by the French botanist and "inventor" of green facades, Patrick Blanc, it will be a vibrant start to the congress on June 27th.
100 lectures on urban strategies, sustainability, health and biodiversity
After the keynotes, the participants are divided into 5 parallel lecture series with no fewer than 100 lectures with speakers from 29 countries. The topics vary from city strategies, urban climate, sustainability, health, biodiversity, rainwater management, architecture, technology and city of the future. The lectures will be held in German or English and translated simultaneously.
German Federal Minister of Built Environment Klara Geywitz: "This year's World Green Infrastructure Congress will strengthen the importance of roof, facade and interior greening for the climate-friendly transformation of cities and communities and further embed it in public awareness."
Excursions to inspiring examples of practice in Berlin
On the third day of the congress, the possibility is offered to join excursions to appealing examples of practice in Berlin under expert guidance. The program runs from 8:30 am to 4:00 pm.
Excursion 1: Green roofs
Excursion 2: Facade greening
Excursion 3: Interior greening
Excursion 4: Green buildings (roof, facade and interior greening)
Sempergreen present on the exhibition floor with solutions for green building
Sempergreen will be present on the exhibition floor during the entire congress to demonstrate its sustainable and green solutions for green buildings. One of these solutions is Sempergreen's successful green facade system, the SemperGreenwall. This living wall system is applied worldwide in all kinds of climate zones and even at high altitudes. Come over to stand 40 and discover everything you need to know about the possibilities of greening a building in an easy and sustainable way. Sempergreen will also present its green solutions and building systems online.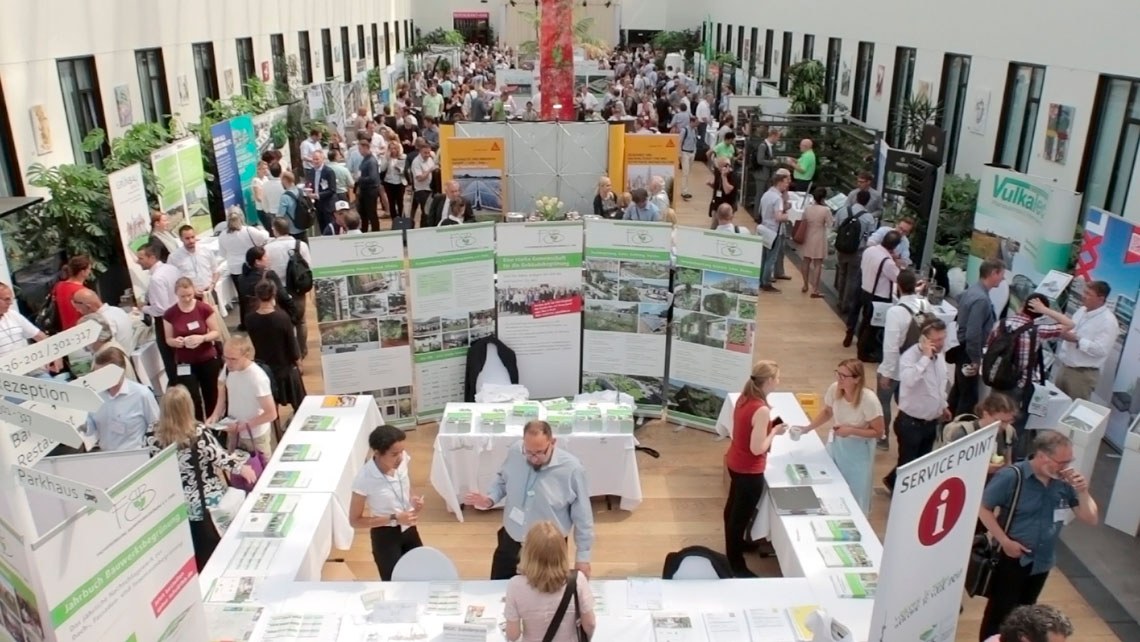 Details of the BuGG 2023 World Green Infrastructure Congress in Berlin
Venue: Mercure Hotel MOA, Berlin Germany and online
Date: 27-29 June 2023
Opening hours: Tuesday 27th of June 2023 9.00 a.m. - 6.15 p.m
Wednesday 28th of June 2023 8.45 a.m. – 5.30 p.m
Thursday 29th of June 2023 8:30 a.m. – 4:00 p.m
Booth Sempergreen: 40
About the organizer:
Bundesverband GebäudeGrün e.V. (BuGG) with support from international and national partners such as the world association World Green Infrastructure Network (WGIN) and the European Federation of Green Roof & Wall Associations (EFB).