Green roof for garden centres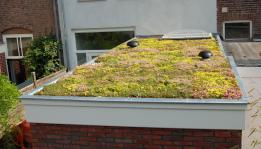 As garden centre you are always looking for the latest garden trends. The outdoor living trend is very topical, along with outdoor cooking and conservatories. A canopy or outdoor kitchen becomes even more beautiful and durable with a green roof. Products for constructing a green roof make a great addition to your product portfolio. Sempergreen only supplies the best quality vegetation for green roofs. In addition, we can supply our products directly from stock on CC containers specially developed for garden centres. Below you can read more about what Sempergreen can do for you.
Why have a green roof?
Awareness among consumers of the importance of greenery and a sustainable living environment is increasing. And with this, the demand for green roof products is also increasing. Green roofs offer many ecological and financial advantages, and also contribute to a better and cleaner residential environment. Consumers are increasingly willing to invest in more green in their garden, but also in their neighbourhood. Regularly, green roofs are constructed as a joint initiative, for example on a row of sheds or garages. For you as garden centre specialist, the time is now ripe to include products for green roofs in your product range!
Green roof-products for garden centres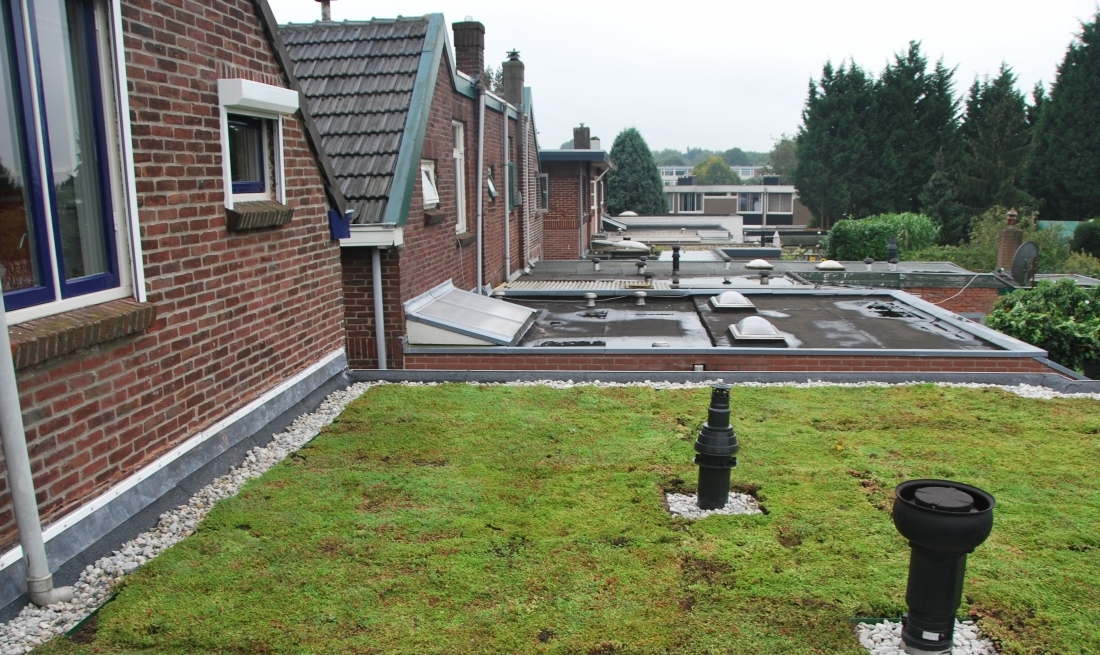 Sempergreen has developed a special line, tailored to the specific needs of garden centres, where convenience comes first. For green roofs there is the Sempergreen Sedum-mix blanket. This Sedum blanket is very easily to lay, so that means consumers can do it themselves. If you would like to know more about the products we have developed for garden centres, please get in touch with our account manager.

How are the Sempergreen products delivered?
All Sempergreen products for green roofs are delivered, ready to use, on a CC container with red lock. You always order a full container. As soon as this is empty, you can order a new CC container and we will exchange the empty container for a fully stocked one.