Enjoy a climate conscious holiday at these 8 green hotels
Posted on Tuesday 04 October, 2022

Do you want to travel in a green and sustainable way? When you're on the road, you can travel by train, bus or use a car-sharing app. But when you're looking for a comfortable place to spend the night, don't forget to add a green hotel to your travel itinerary! Hotels all around the world are stepping up and ensuring that their eco-aware visitors have access to green and sustainable options. Green hotels offer the ideal setting for relaxation and rest after the stress of a lengthy flight or city excursion, while also doing their part to improve the environment. Eight eco-friendly hotels in the US and Europe are listed below, for your viewing pleasure.
Hilton 2.0 Hotel ***** | Columbus, Ohio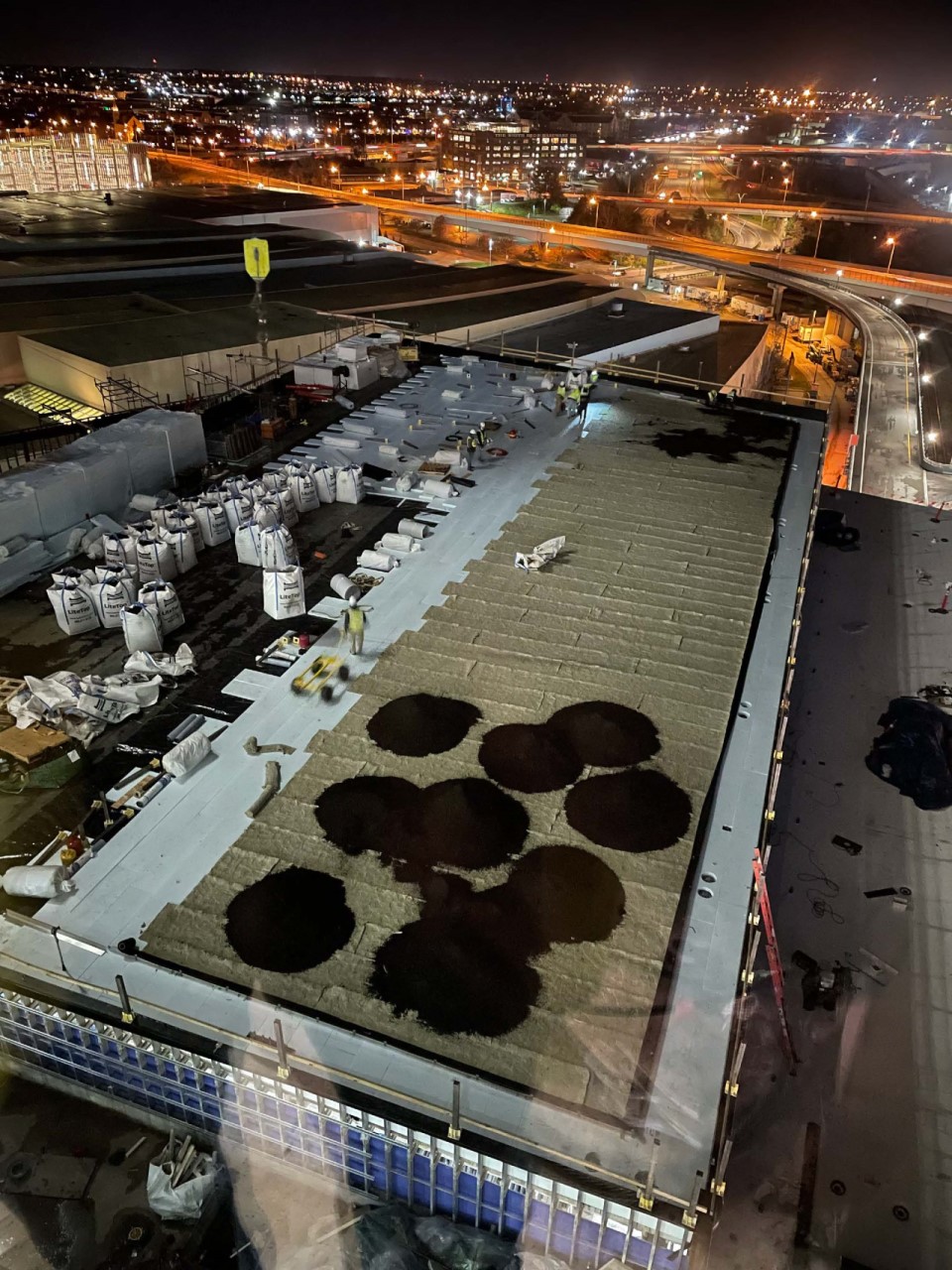 When visiting the fascinating and sophisticated Midwest city of Columbus, Ohio, make sure that you stay in the newly constructed Hilton 2.0 Hotel. Its 14 stories contain over 500 guest rooms and 24,000 sf of event space. The hotel features an art collection which includes over 150 original pieces by Central Ohio artists. The artwork is displayed in function spaces, guest rooms and public areas at the hotel, providing a unique cultural experience. The hotel also has a 14,400 sf extensive green roof. Hilton put much effort in limiting the system's footprint most effectively. The Purple-Roof concept that was used for the green roof manages stormwater in a unique and most effective way. The green roof provides the required retention, water detention, and outflow reduction required by the local regulations, without the need for any storage tanks. Thanks to this green roof and other sustainable measures, the Hilton hotel has achieved LEED NC Gold certification. By staying in this hotel, you can therefore not only enjoy local art, but also be sure that a sustainable stay is guaranteed.
Hyatt Regency Hotel ***** | Amsterdam, The Netherlands
This 5-star hotel is environmentally friendly and sustainable, and is located in Amsterdam's 'Plantage' neighborhood. In 2017, the Hyatt Regency Hotel Amsterdam was awarded with the highest BREAAM-score ever given to a hotel in the Netherlands. This demonstrates how the hotel upholds its three core values: green, sustainability and well-being. They can also be seen in the building's living walls, located both inside and outside of the building. Local biodiversity is enhanced by the building's bee- and butterfly-friendly green roof. Are you visiting the Dutch nation's capital? Then don't forget to book a room at the Hyatt Regency Hotel Amsterdam while you're there!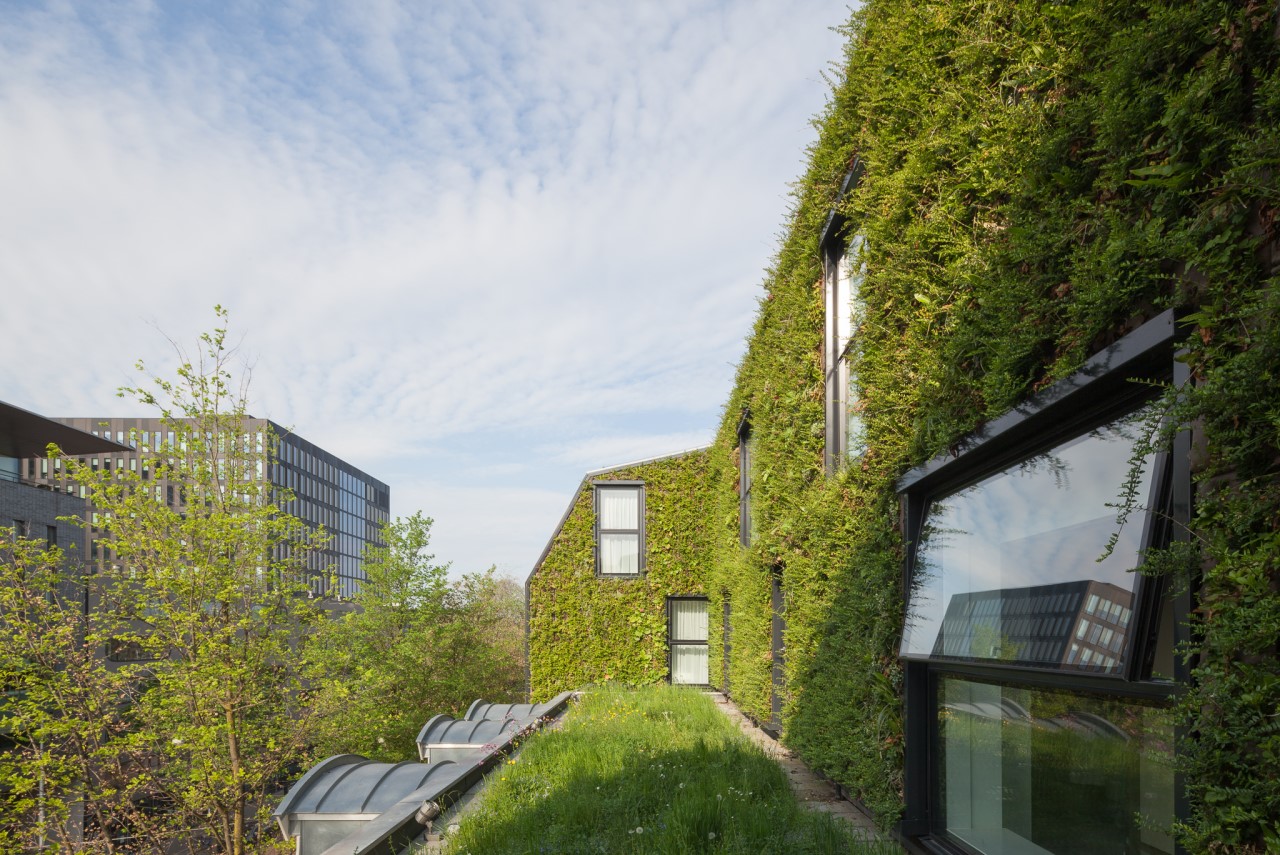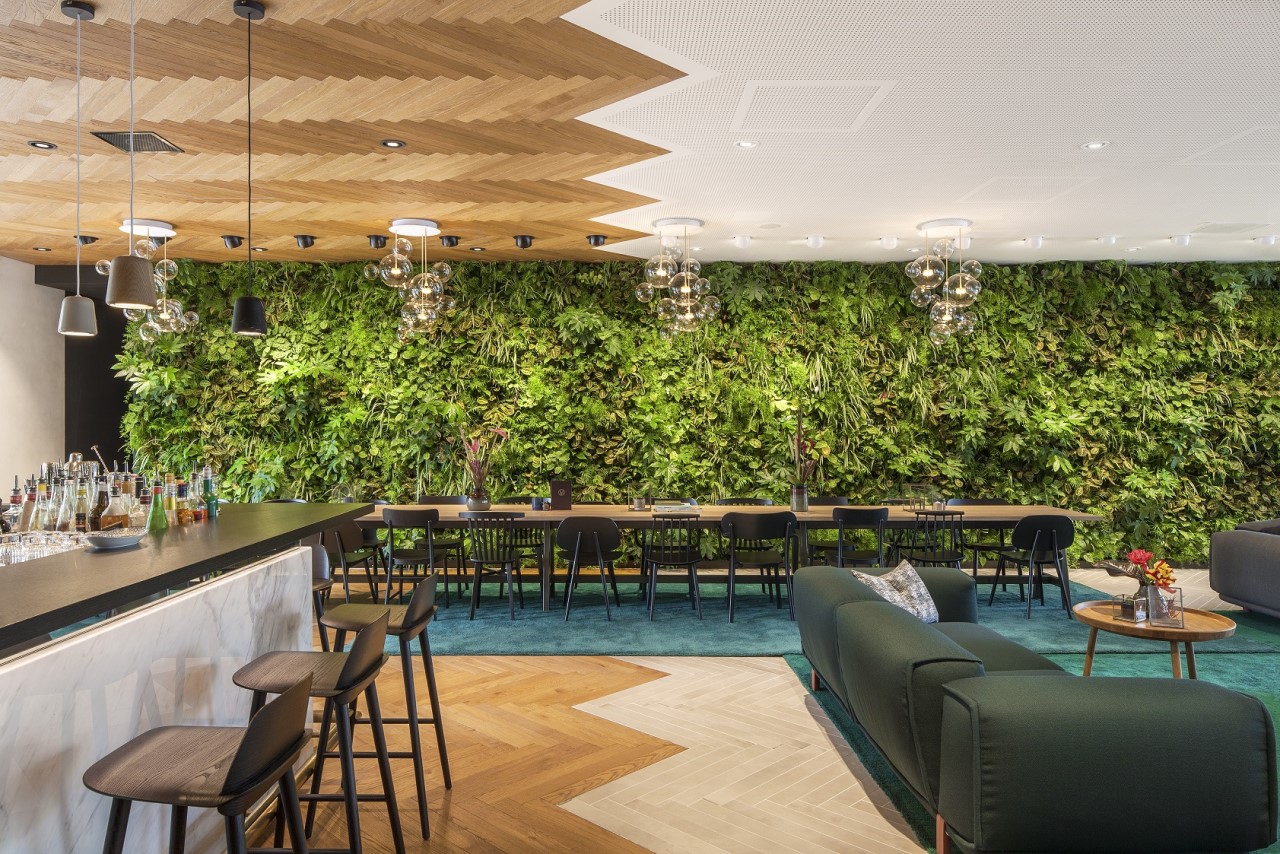 Green facade, a green roof and a living wall at the Hyatt Regency Hotel in Amsterdam
Radisson Blu Hotel **** | Sopot, Poland
Just 273 yards separate the brand-new Radisson Blu Hotel in Sopot, Poland, from the expansive sand beach along the Baltic Sea. A spa and wellness center are available for guests to unwind in addition to the hotel's 219 rooms and 21,528 sq feet of conference space. The hotel's design incorporates the rolling dunes that surround it. The hotel mixes in perfectly with its distinctive surroundings because of the vegetation blankets that have been applied on the sloping roof. In addition to being beautiful, the green roof offers a great ecological solution for rainwater collecting and the promotion of the local biodiversity.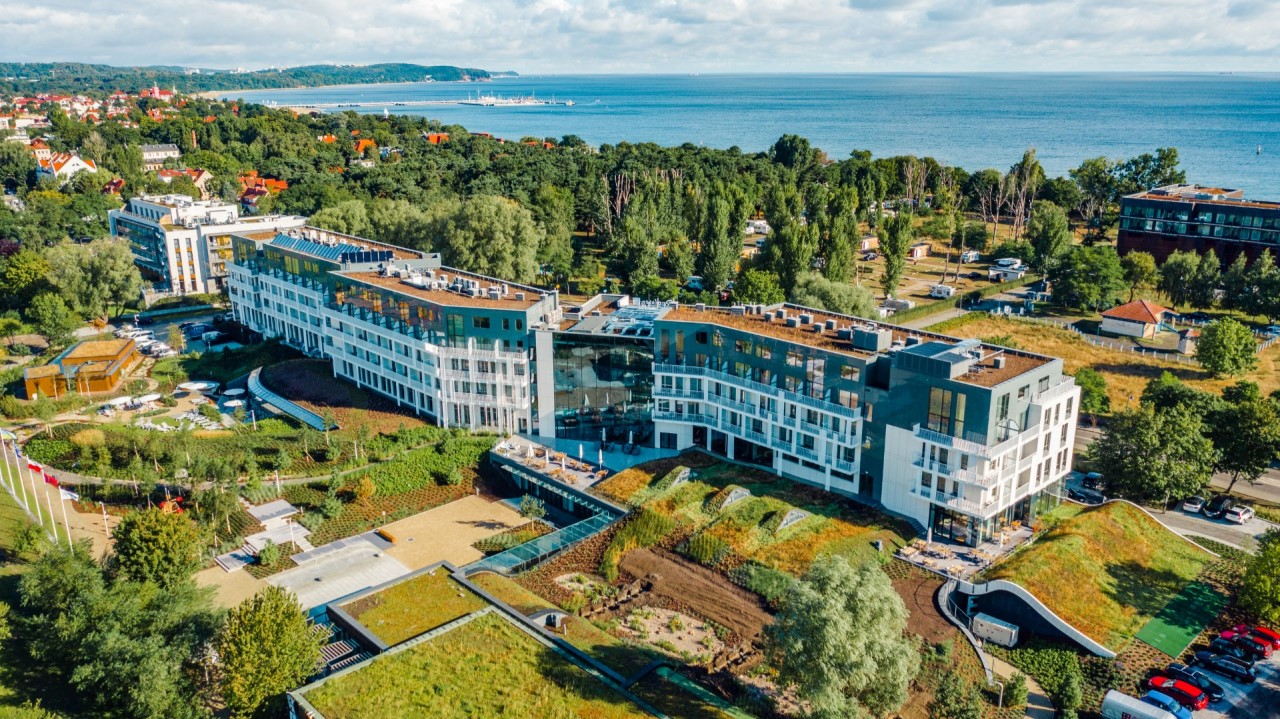 Photo credits: Radisson Blu Hotel Sopot
Hotel Gilbert **** | Vienna, Austria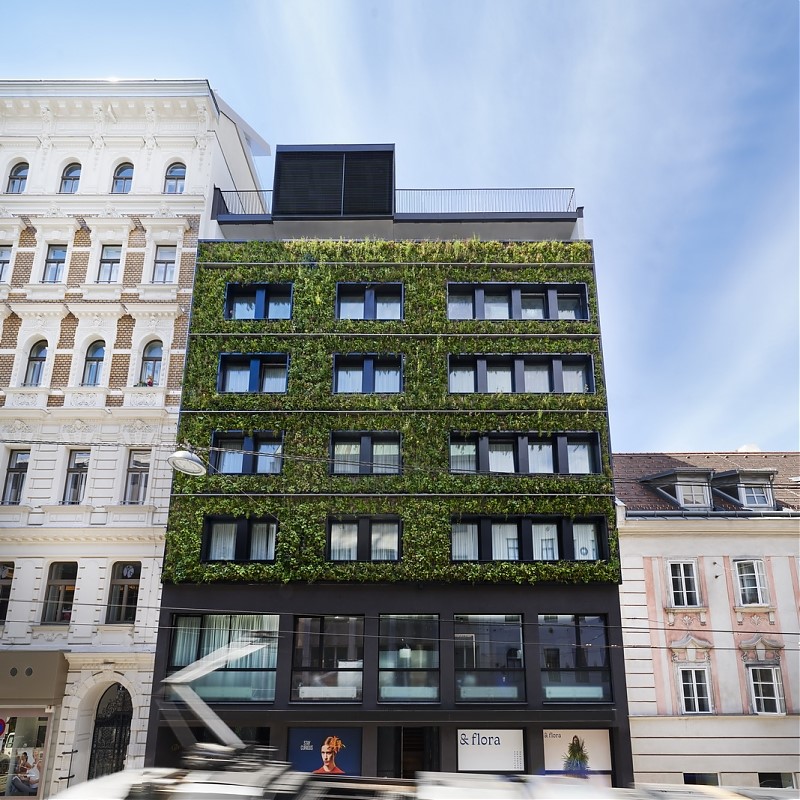 When visiting Vienna, a sustainable and contemporary building might catch your eye amidst the classic Viennese buildings. It shouldn't come as a surprise that this appealing hotel is ranked first among Vienna's best eco-hotels. Although the Hotel Gilbert was just opened, the history of the structure is still apparent due to the preservation of the original layout. The nearby restaurant uses flowers, herbs, and vegetables grown on their private roof terrace, which is completely in line with the current zeitgeist. This location is the ideal gathering place for fresh inspiration because of its proximity to the well-known Museum Quarter.
Photo credits: Wolf Dieter Grabner
Hotel Mitland **** | Utrecht, The Netherlands
This hotel, located in the center of the Netherlands, is a truly eco-friendly establishment and has held the Golden Green Key certification since 2012. The Green Key is an international Eco label for the tourism industry. Hotel Mitland has an impressive Sedum-Herb roof and a dedicated organic waste swill pit. To cut CO2 emissions, it even has its own cogeneration (CHP) facility. In addition, the eco-friendly hotel offers two charging stations for electric cars. If you're planning a trip to Utrecht and the surrounding area, stay at Hotel Mitland for a real eco-friendly experience!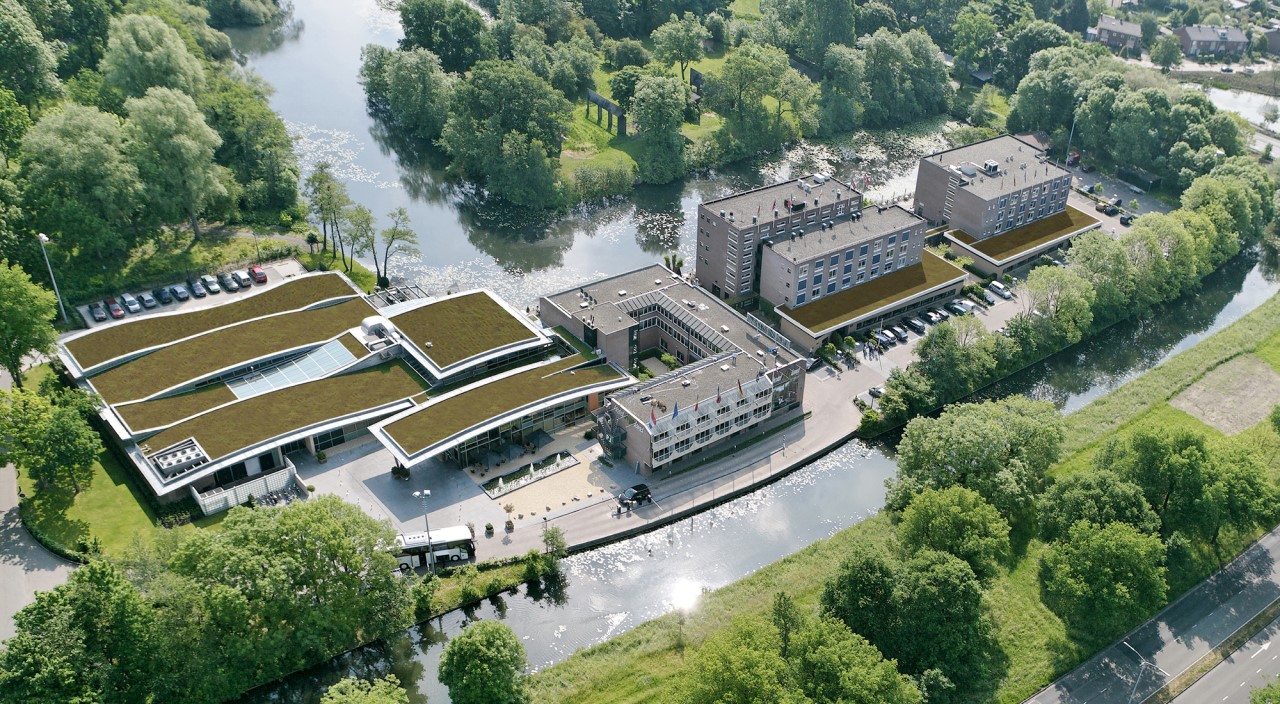 Hôtel Mercure Nantes Centre Gare**** | Nantes, France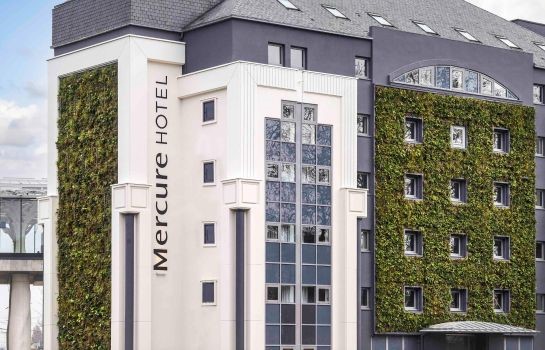 The Mercure Hotel Centre Gare is the green lodging option in Nantes, France. Since 2020, the hotel has a stunning green facade that is visible from a distance. This distinctive beacon adds a touch of green to an area that is primarily urban. Don't forget to explore the Loire River, the city's lush gardens or the stunning old castle and cathedrals of the sixth-largest city in France. After which you can reminisce about them, while enjoying the green ambiance of the hotel's striking SemperGreenwall.
Duinhotel Breezand **** | Vrouwenpolder, The Netherlands
Nature and sustainability are the two central design themes of the Breezand Duinhotel (Dune Hotel), which is part of the Breezand holiday park. The main structure has solar panels and thermal energy storage for the changing seasons. The future-proof hotel can blend into the dune landscape thanks to green roofs on several of its floors that are complemented by different varieties of grass. These lovely roof gardens provide numerous benefits in addition to being gorgeous to look at, including a cooling impact, water storage, sound insulation, and the improvement of the local biodiversity. Fancy a green beach holiday in the Netherlands? Make reservations for a night at the Duinhotel Breezand!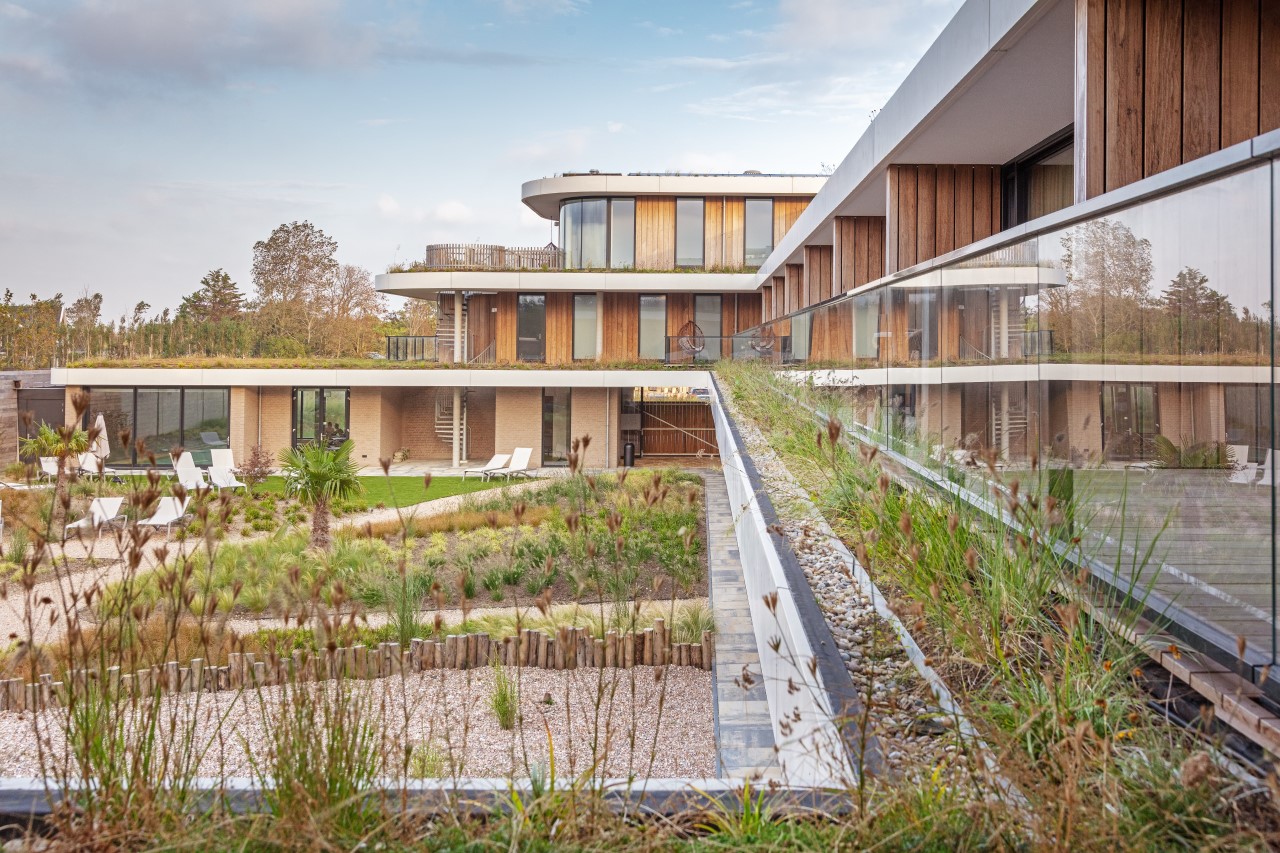 Hampton by Hilton Alcobendas *** | Madrid, Spain
This comfortable hotel is the ideal spot to stay at, whether you're traveling, doing business, or sightseeing in Madrid. It is located in the city's north. The focal point of the hotel is a seasonal pool on the roof terrace, which is encircled by an undulating Sedum roof that brings some color to the contemporary building. The National Museum of Science and Technology is only five minutes' drive from the hotel, and it is only a short stroll to the European University of Madrid.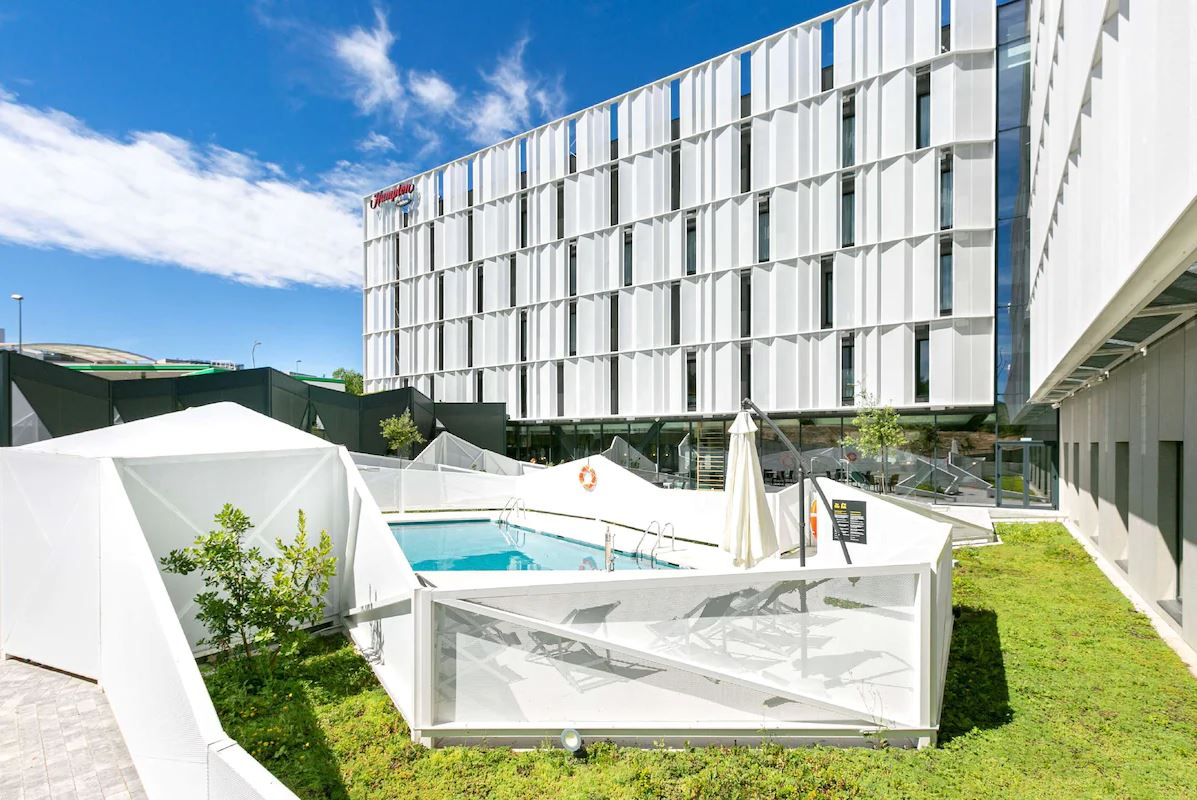 We wish you a great green trip!
Green hotel: an investment that is quickly profitable
The urban landscape is changing. More and more buildings are going green, including hotels. And not without reason: studies in environmental psychology have revealed that people prefer natural over non-natural/built environments.1 Travelers will therefore more often prefer hotels with a natural appearance. Other studies and surveys have also shown that hotel guests have a favorable opinion of hotels that take green measures and that they are even willing to pay more for a stay at a green hotel.2,3
If you are a hotel owner or investor, read more here about how greenery raises a property's monetary value. Please get in touch with us personally if you would like additional details on how to green your property. All of your questions will be gladly answered by our professionals.
Sources
1
:
De aantrekkingskracht en mogelijkheden van een groene omgeving
2
:
Why should hotels go green? Insights from guests experience in green hotels
3
:
Green hotels consumer report