Bozeman Co-op expands with new sustainable building
Posted on Tuesday 04 June, 2019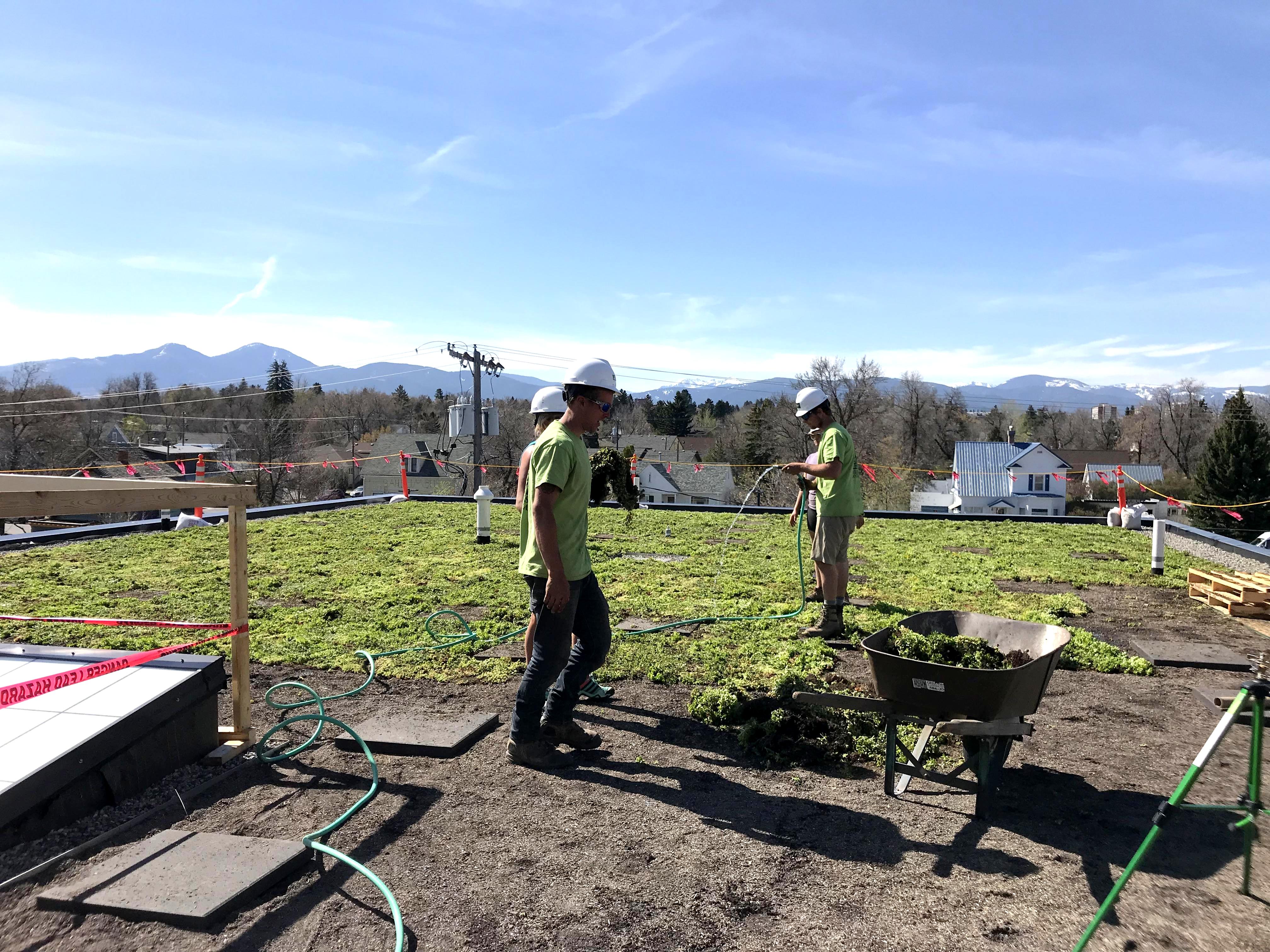 The Co-op Supermarket on West Main Street in Bozeman, MT had outgrown their current offsite facilities for kitchen, bakery, warehouse and office. These operations were very spread out in multiple buildings. It was their great desire to consolidate from five buildings to two. A new expansion to the current supermarket will add 1,500 feet of retail space and the before mentioned behind-the-scenes work. The new expansion also features both a flat and pitched green roof. This wonderful American Hydrotech project is powered by Sempergreen standard Sedum-mix blankets and installed by Greenspace Landscaping.

Text continues below image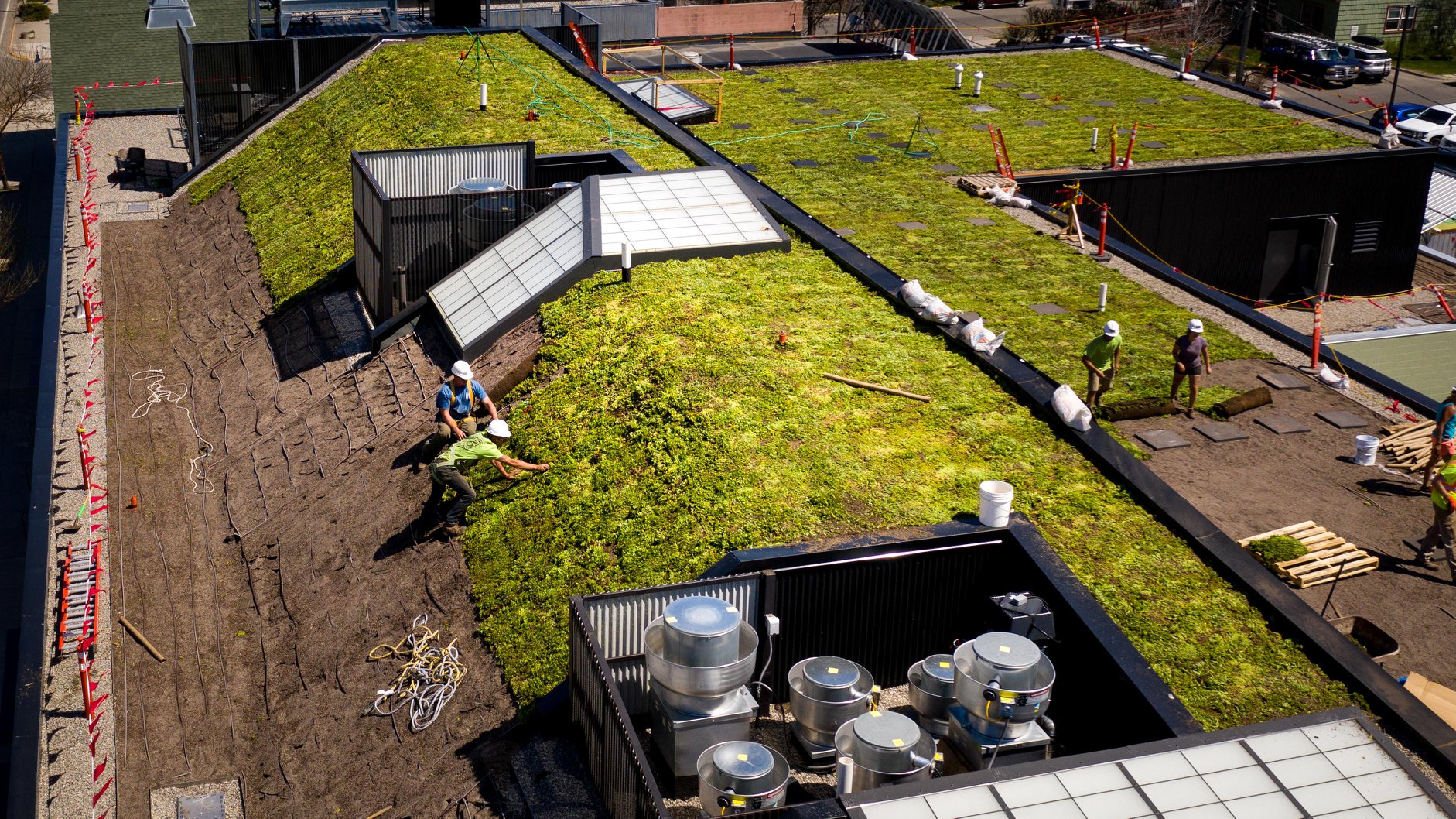 Green roof offers sustainable benefits for Bozeman community
As a community-owned business, Co-op Bozeman strives to be a good neighbor. They are committed to practicing sustainable business operations as well as giving back to local organizations doing good things. That is why they made the decision that the new expansion would also feature a green roof in combination with solar panels. The green roof will release oxygen into the air, save energy, lower ambient temperature, mitigate storm water runoff and create a habitat for birds and insects.
Co-op general manager Kelly Wiseman states: "We think that green roofs are going to be the way of the future for a lot of those big flat roofs that tend to leak and tend to require a lot of maintenance. Instead, they can be a habitat for bees and basically reflected out into the neighborhood."
Want to know more?
Interested in learning more about the possibilities of a green roof in your region? Get in touch with us today for more information and a personalized quote for your project.
Request a free quote contact us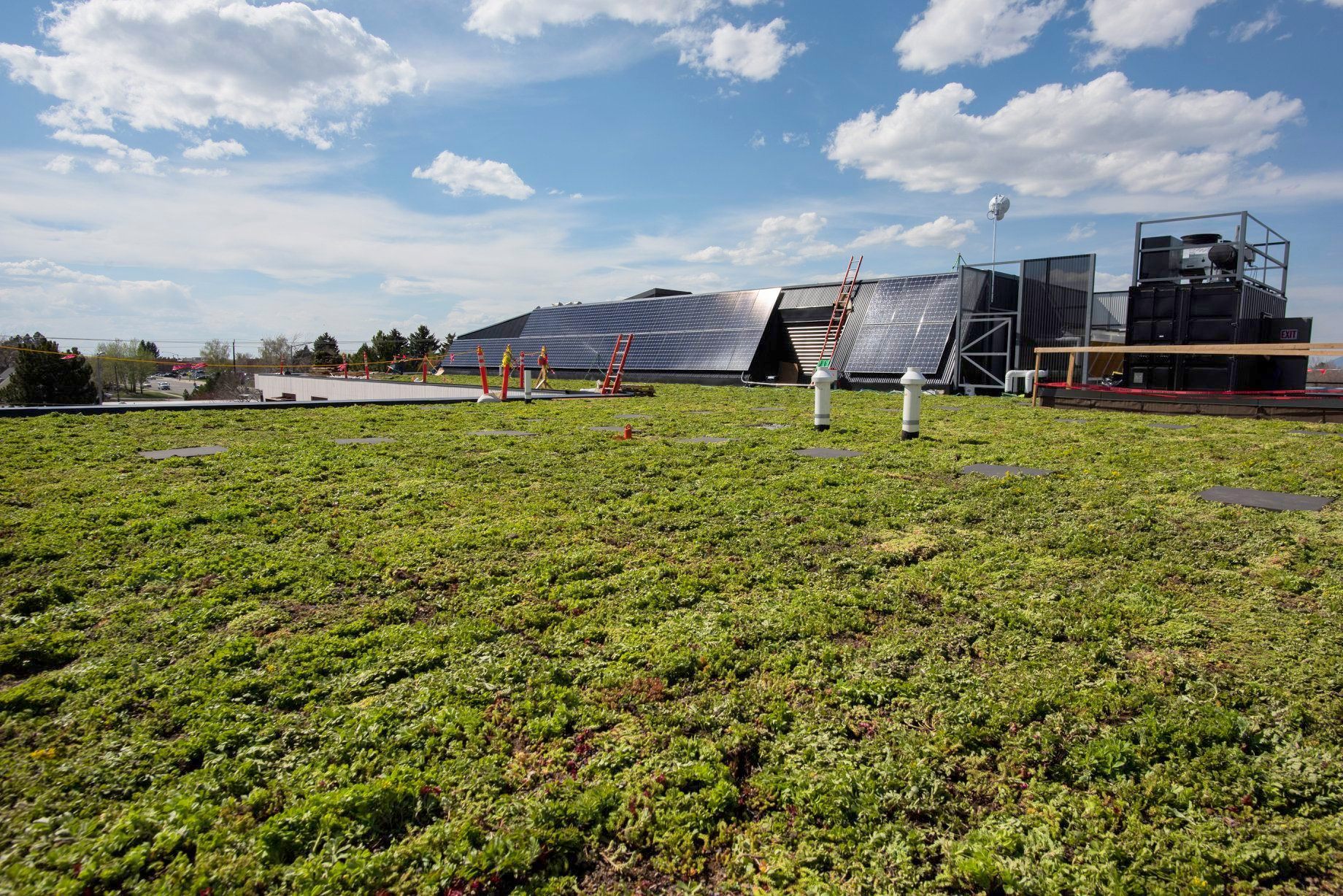 Green roof in combination with solar panels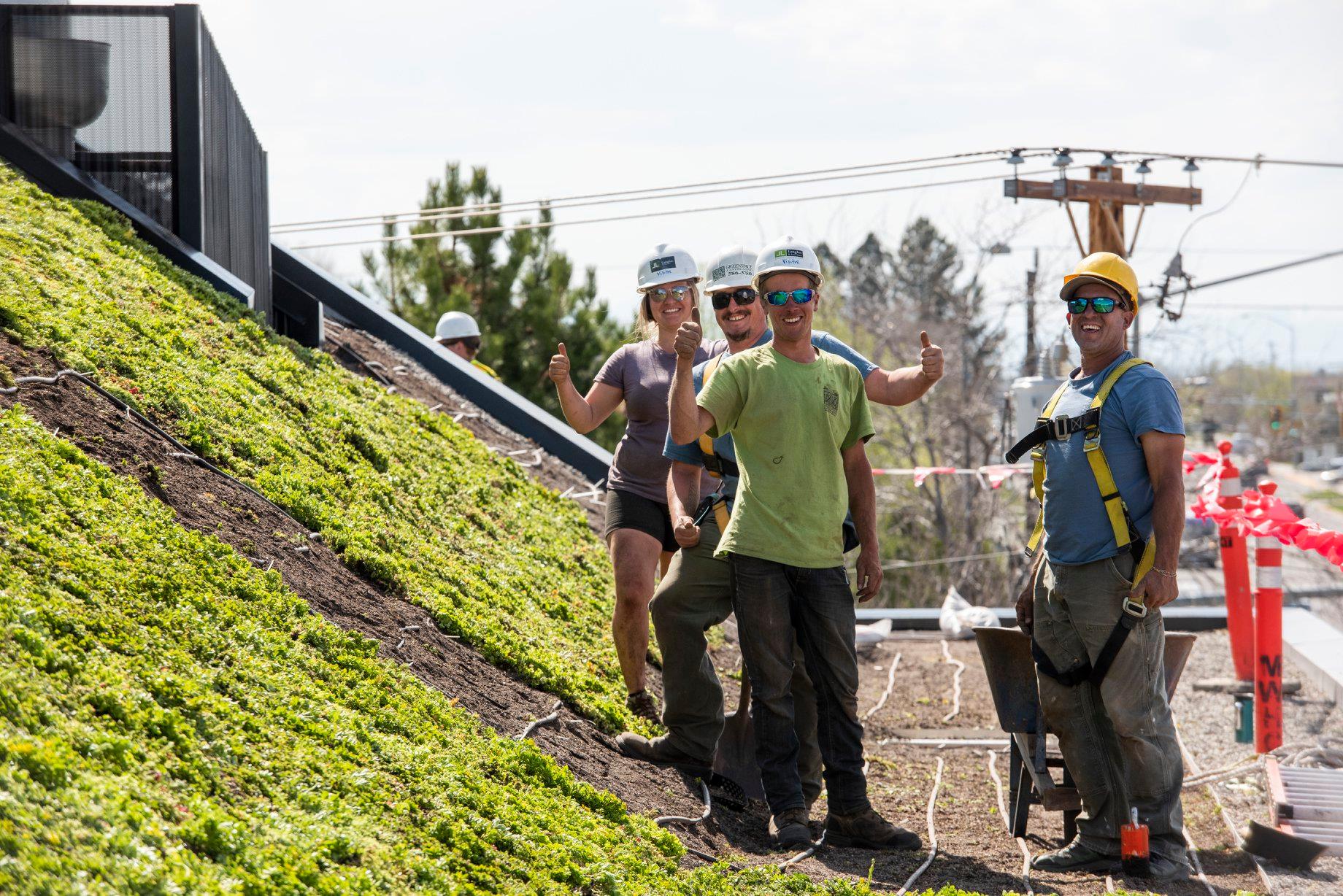 Installation team of Greenspace Landscaping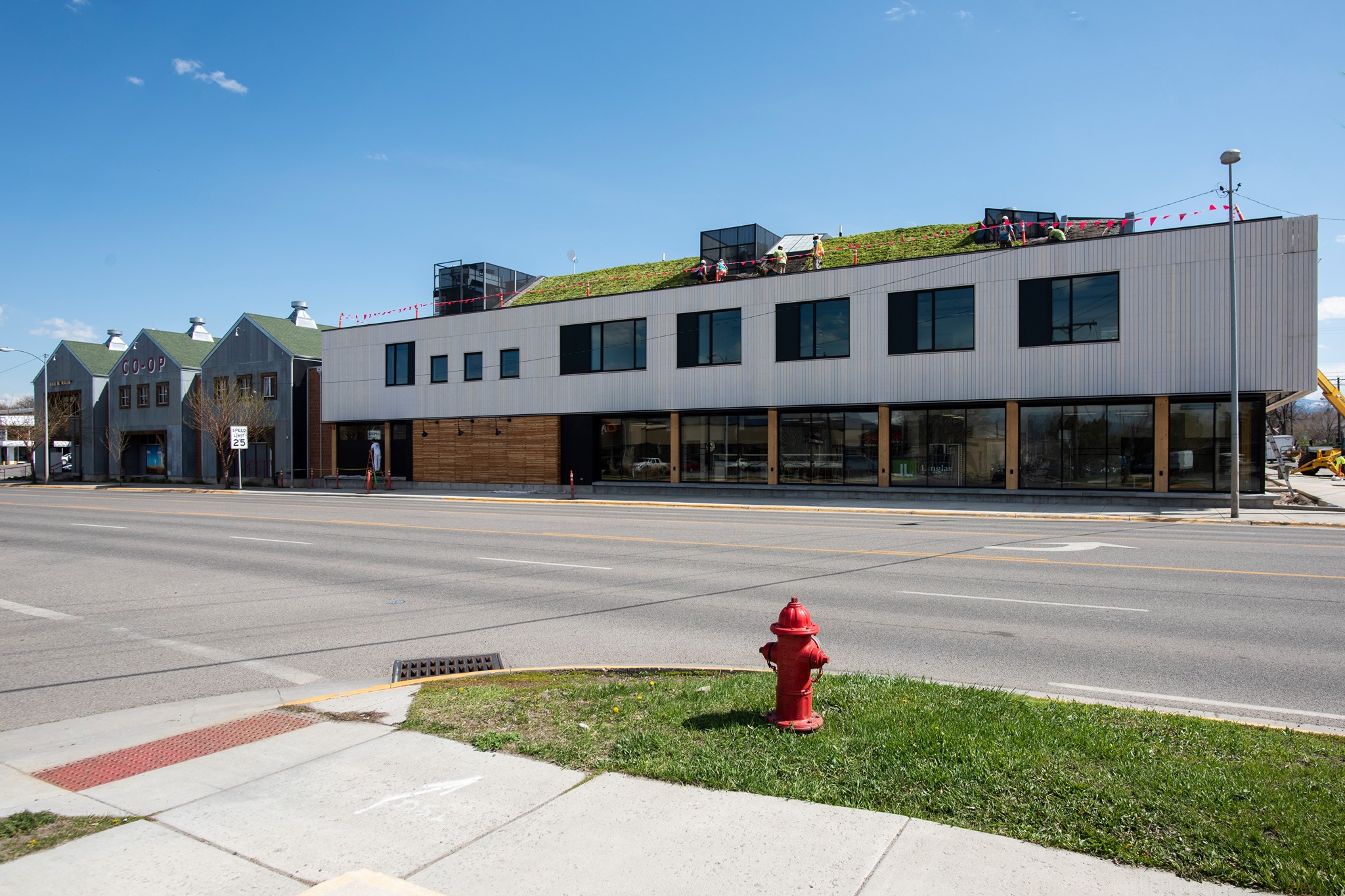 Pictures courtesy of Jessie Moore Photography and Comma-Q Architecture.

Client: Community Food Co-op
Architect: Comma-Q Architecture, Inc
Landscape Architect: Greenspace Landscaping
Water Proofing: American Hydrotech