High performance building Co|Lab officially opened in Falls Church, VA
Posted on Monday 29 July, 2019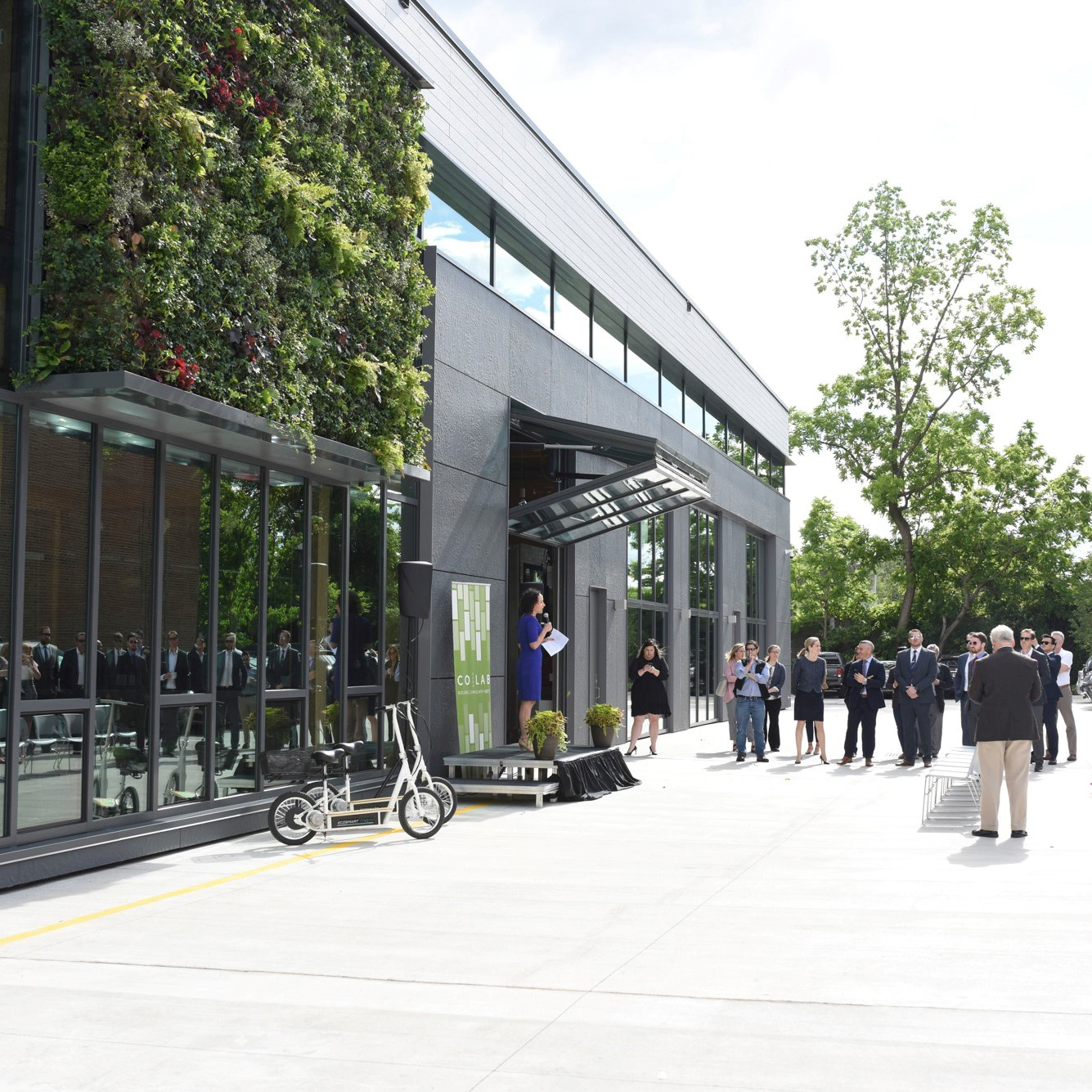 Co|Lab - a design collaboration between national general contractor HITT and renowned architect William McDonough + Partners - just recently officially opened its doors during a ribbon-cutting ceremony. The Co|Lab will be a space dedicated to research and testing of emerging technologies, while also focusing on environmental health and occupant well-being. Co|Lab is targeting Zero Energy Certification by integrating healthy, circular materials, preferably by using Cradle to Cradle materials. For this state-of-the-art lab facility in Falls Church, VA, Sempergreen USA supplied an eye-catching 235 sq. ft Outdoor SemperGreenwall that is located above the main entrance.
Co|Lab meets the most rigorous environmental standards
Co|Lab demonstrates what is possible with shared goals and perseverance. During the ribbon cutting ceremony the U.S. Green Building Council (USGBC) presented the building with its LEED v4 Platinum certification plaque. The building will also pursue the prestigious Petal Certification from the International Living Future Institute (ILFI) later this year by completing the requirements for the Materials, Place, and Beauty petals. Co|Lab will generate more energy than it consumes and is anticipated to earn Zero Energy Certification from ILFI once 12 months of performance data is collected and analyzed.
Text continues below image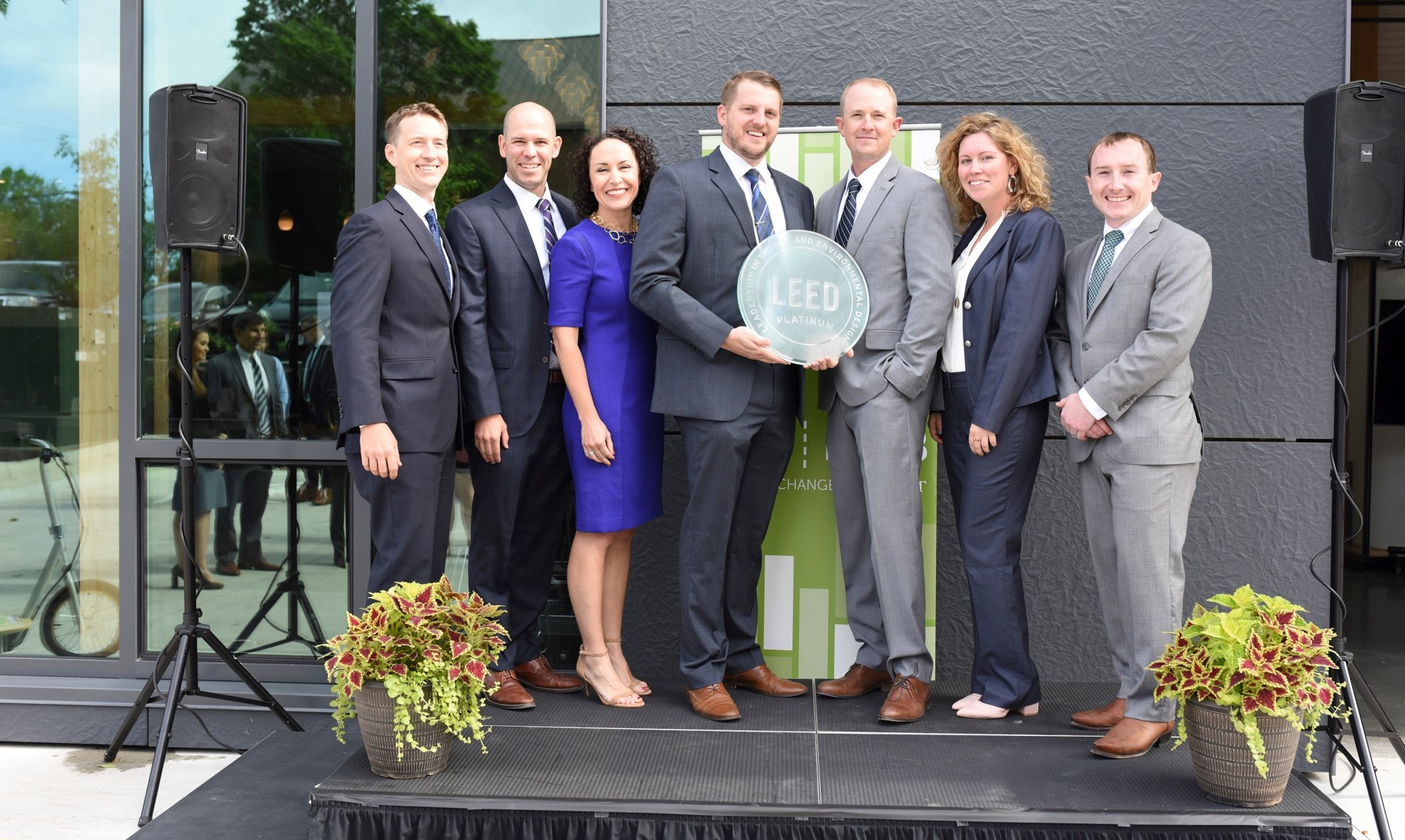 SemperGreenwall perfect example within 'Concept of Building like a Tree'
"We designed HITT's Co|Lab based on our concept of building like a tree. Instead of just talking about minimal environmental footprint we talk about beneficial environmental footprint – not just minimizing negative emissions – we talk about optimizing positive emissions." said the architecture firm's founder William McDonough. "A tree emits oxygen, distills water, provides habitat for hundreds of species, emits bird song, food and beauty among other things." The eye-catching SemperGreenwall at the front of the building does exactly all that.

Text continues below image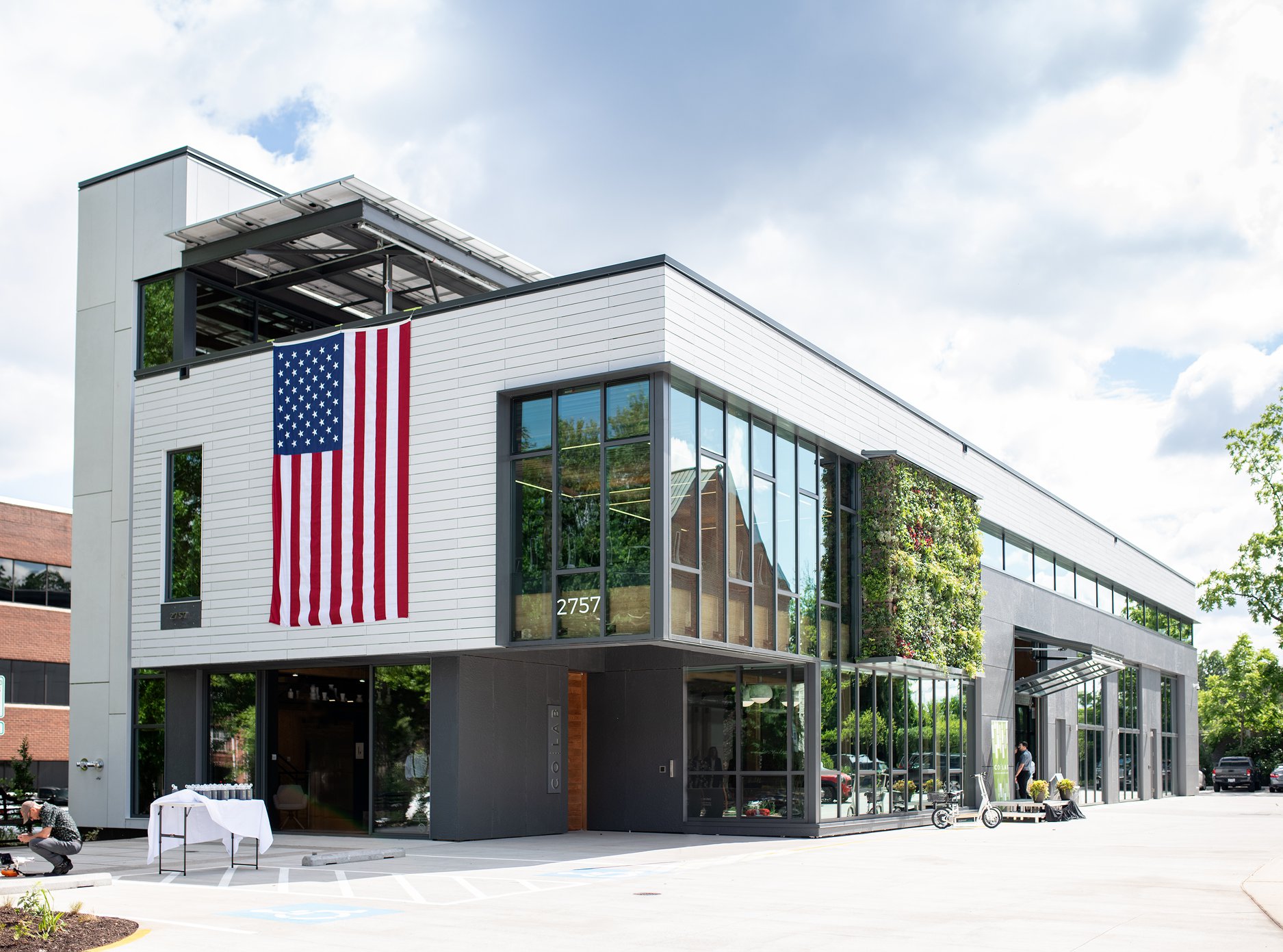 Buildings are responsible for more than one-third of global energy consumption
Innovation takes time, commitment, and investment of resources. Typically, the construction industry is slower than other sectors of the economy to adapt to change and embrace new technologies. Buildings are responsible for more than one-third of global energy consumption and as a result, contribute nearly one-quarter of the greenhouse gas emissions worldwide—making it critically important for building professionals to take responsibility for innovating and improving the industry. To lead the change and discover ways to better execute the work, general contractor HITT designed the groundbreaking Co|Lab.
The new facility is a space for research and testing of emerging materials, approaches, and technology that will drive change within the built environment.
Collectively shape the future of the building industry
"Co|Lab is designed to challenge norms and inspire new ideas, and we couldn't be happier with the end result," said Katie Rothenberg, Vice President of Sustainability and Innovation at HITT. "We have a responsibility to collectively shape the future of our industry. By investigating new ideas, we can create efficiencies, improve health outcomes, lessen costs, and reduce our environmental footprint. Now that the building is complete, we will focus on collaborating with industry partners and academia to test concepts and advance smart building techniques."
Want to know more?
To learn more about the facility and its mission, please explore the Co|Lab website, and follow Co|Lab's Facebook and Instagram pages. Interested in learning more about the possibilities of a living wall in your region? Get in touch with us today for more information and a personalized quote for your project.
Request a free quote contact us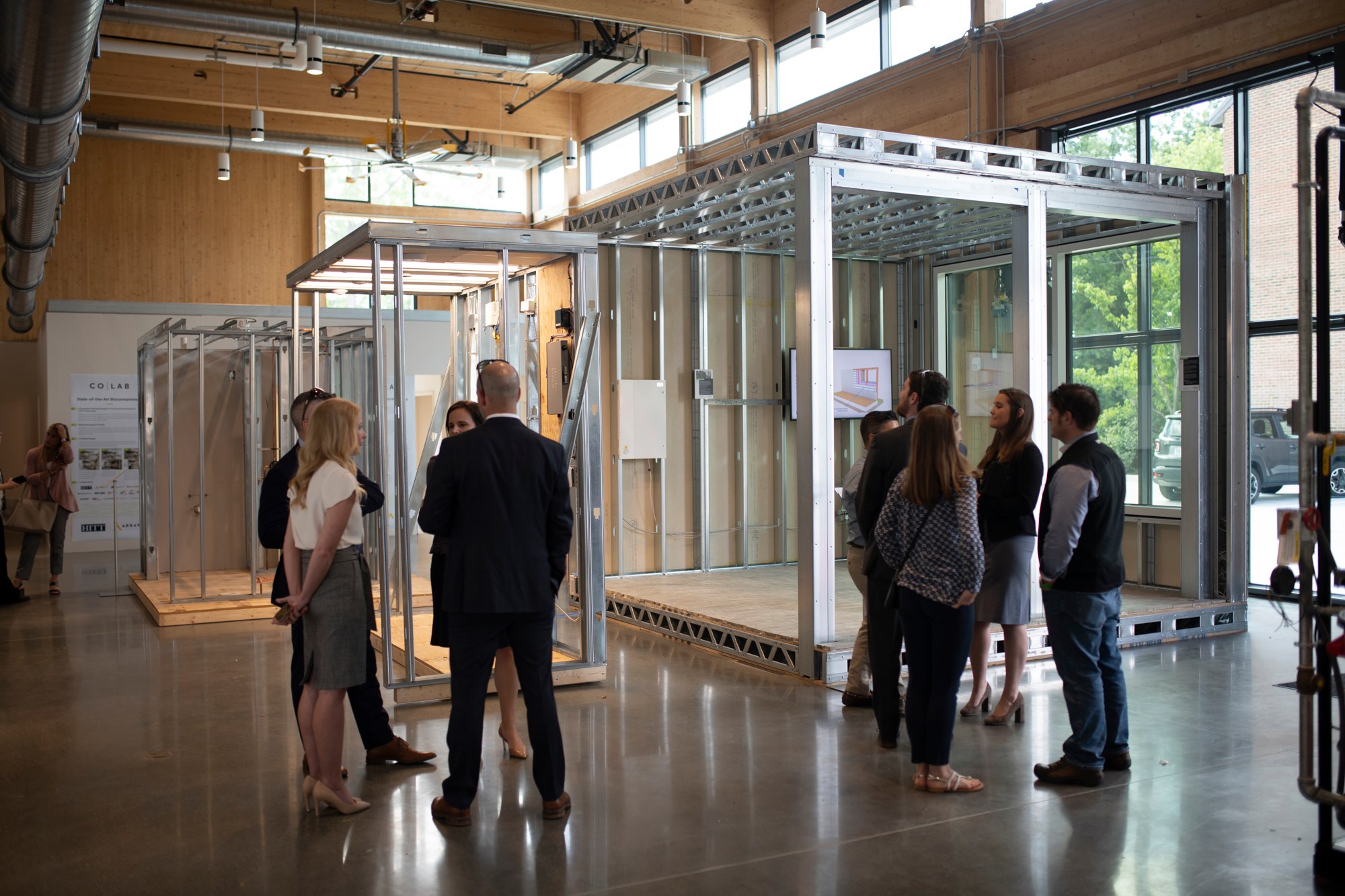 Project details
Project: Co|Lab, a new space dedicated to researching and testing emerging materials and technology.

Owner: HITT Contracting
Architect: William McDonough + Partners
General Contractor: HITT Contracting
Status: officially opened
Opening: June 14, 2019