McDonald's opens energy-neutral flagship restaurant in Disney World Florida with living walls
Posted on Wednesday 30 September, 2020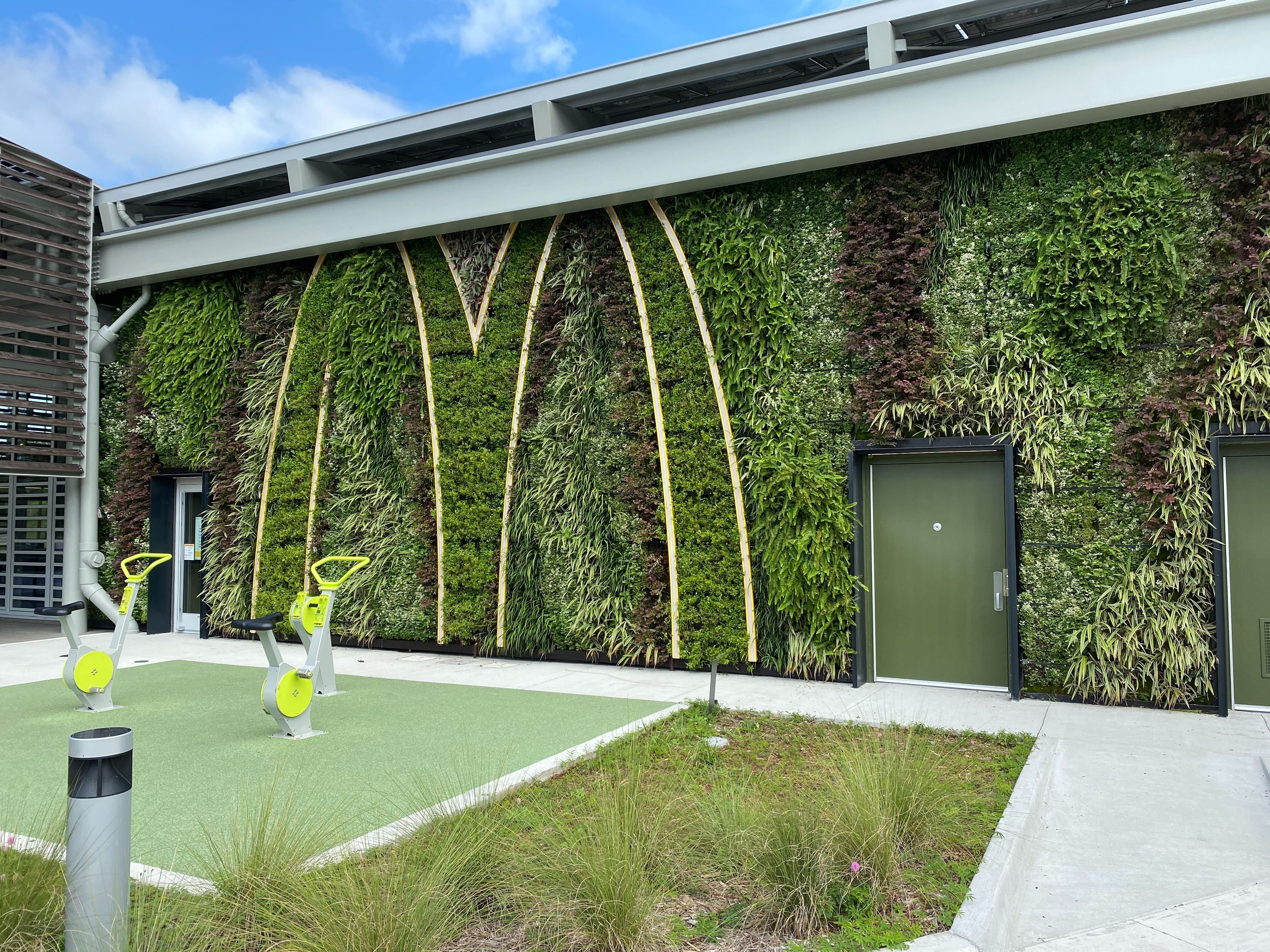 McDonald's -the world's largest restaurant chain - recently opened its newest and highly sustainable flagship restaurant at Disney World in Orlando, Florida. With this pilot restaurant, located on the west side of Disney's property on Buena Vista Drive near the All-Star Resorts, McDonald's aims to be the world's first net zero fast-food restaurant. The application of two outdoor green walls from Sempergreen completes the sustainable experience of this iconic project.
Green and sustainable design
Chicago-based Ross Barney Architects wanted the building's sustainable approach to be clearly visible, and employed almost 2,000 sq. ft. of outdoor living walls by Sempergreen USA at the entry plaza. The steel framed building nestles into the lush landscape, which has been planted with all-native species. To mitigate runoff, the architect specified permeable paving for the entry plaza and outdoor dining area as well as two SemperGreenwalls. Next to reducing runoff, the living walls also clean the air, provide a cooling effect and stimulate biodiversity.
Living wall plant selection tailored to local climate
The planting design for the outdoor green walls was established in consultation with Ross Barny Architects and Florida-based architectural and engineering firm CPH. The plant selection is tailored to the pleasant subtropical climate of the Sunshine State Florida. Among others, the Ruellia brittoniana 'Katie' with its purple flowers and the Tradescantia spathacea with its long green leaves and striking yellow longitudinal stripes were selected. The planting of the green walls provides natural cooling for the restaurant. The living walls are equipped with the unique and fully automatic Sempergreen Plant Care System. This web-based system ensures that the plants are supplied with exactly the right amount of water and nutrients. The green walls are monitored remotely, whereby the quantities can be adjusted if necessary. As a result the building manager is completely unburdened in terms of plant care.

Text continues after picture.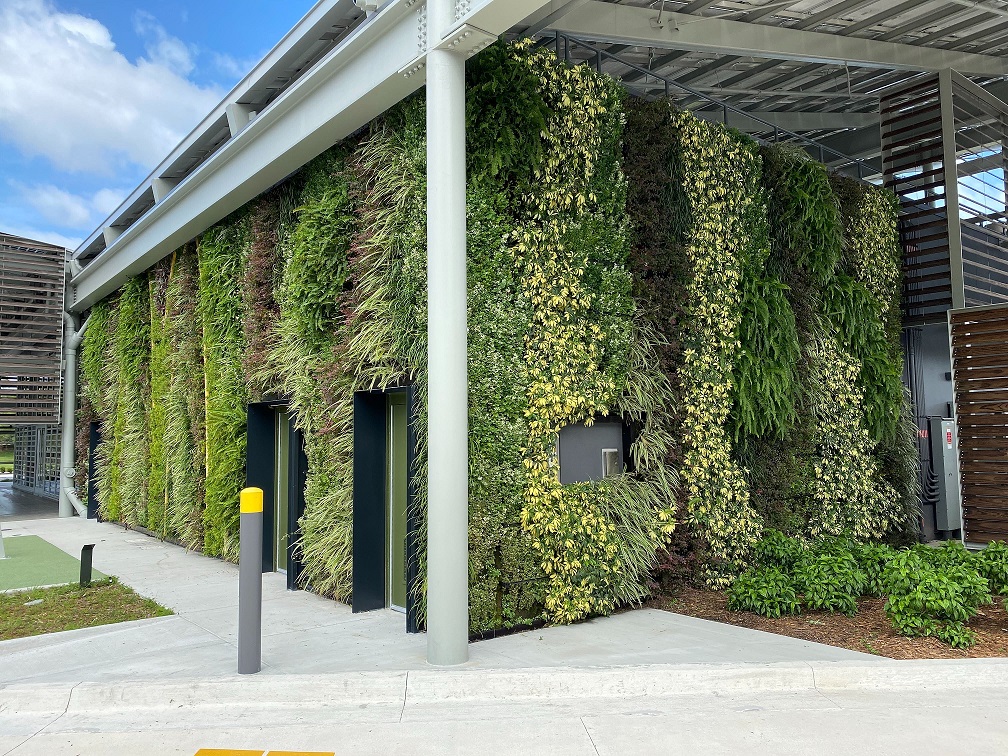 McDonald's targets zero energy certification
McDonald's is targeting zero energy certification for this pilot-restaurant through the International Living Future Institute (ILFI) over the next year. This certification is pursued in light of its Scale for Good sustainability program. The eye-catching V-shaped roof is covered with more than 1,000 solar panels and solar glass panels can be found throughout the building. Together these panels produce up to 600,000 kilowatts of electricity per year. Thanks to this design, sufficient energy will be generated to run the restaurant on 100% renewable power. At McDonald's they knew environmental stewardship had to be the focus to build the image of McDonald's as a progressive and modern brand.
"These unprecedented times have only heightened the importance of innovation that fosters long-term security and sustainability," says Marion Gross, McDonald's North America chief supply chain officers. "While health and safety in our restaurants is our top priority, we must also remain focused on creating positive change for our communities and the planet. This restaurant marks an important step in McDonald's journey to reduce our carbon footprint and identify meaningful solutions in the fight against climate change."
Text continues after picture.

Learning hub for sustainable solutions for restaurants worldwide
The result of this project is a first of its kind restaurant that is also used as a learning hub to test solutions for reducing energy and water consumption of all restaurants worldwide. McDonald's has set a global goal to reduce greenhouse gas emissions from all of its restaurants and offices by 36% by 2030 in comparison to 2015. McDonald's also wants to educate its customers about the importance of sustainable practices. The restaurant therefore features some extra fun stuff such as electricity-generating bikes that customers can ride to light up the golden arches above the store. The illuminated yellow M contrasts beautifully with the lush greenery of the living wall. Last but not least, there are games at tables, where visitors - both young and old- can learn more about renewable energy.

Project details Owner: McDonald's Architect: Ross Barney Architects General contractor: Southland Construction, Inc. SemperGreenwall installer & maintenance: Sempergreen Services LLC.