Meet Sempergreen at StormCon Denver
Posted on Thursday 09 August, 2018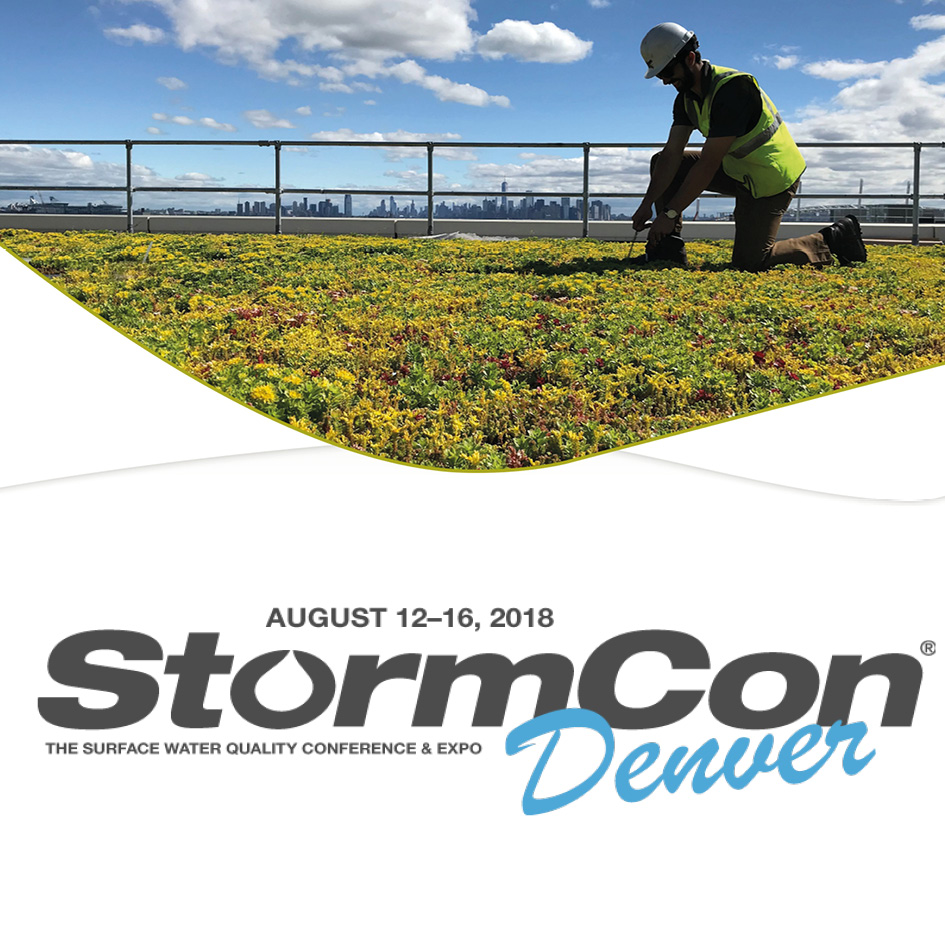 StormCon is the leading conference and expo for stormwater professionals in North America. From August 12-16, 2018, thousands of stormwater professionals will meet in Denver to learn and connect. No other conference in the world offers you this chance to interact with such a highly representative, influential group of professionals who are passionate about water-quality issues. Sempergreen is exhibiting at the StormCon Expo, on August 13-15 at the Hyatt Regency Denver at Colorado Convention Center.
First detention oriented green roof in the world
Sempergreen will introduce the PurpleRoof+ green roof concept which is the 1st detention oriented green roof in the world. If you are curious to see how we can truly peak-shave your green roof stormwater please visit us for a brief introduction.
Stop by our booth 513 to discuss stormwater management solutions for your project!
Expo Hours
Monday, August 13 : 4:00 pm – 7:00 pm
Tuesday, August 14 : 9:00 am – 5:30 pm
Wednesday, August 15 : 9:00 am – 5:00 pm