New facility great addition to Chicago O'Hare International Airport
Posted on Wednesday 01 November, 2017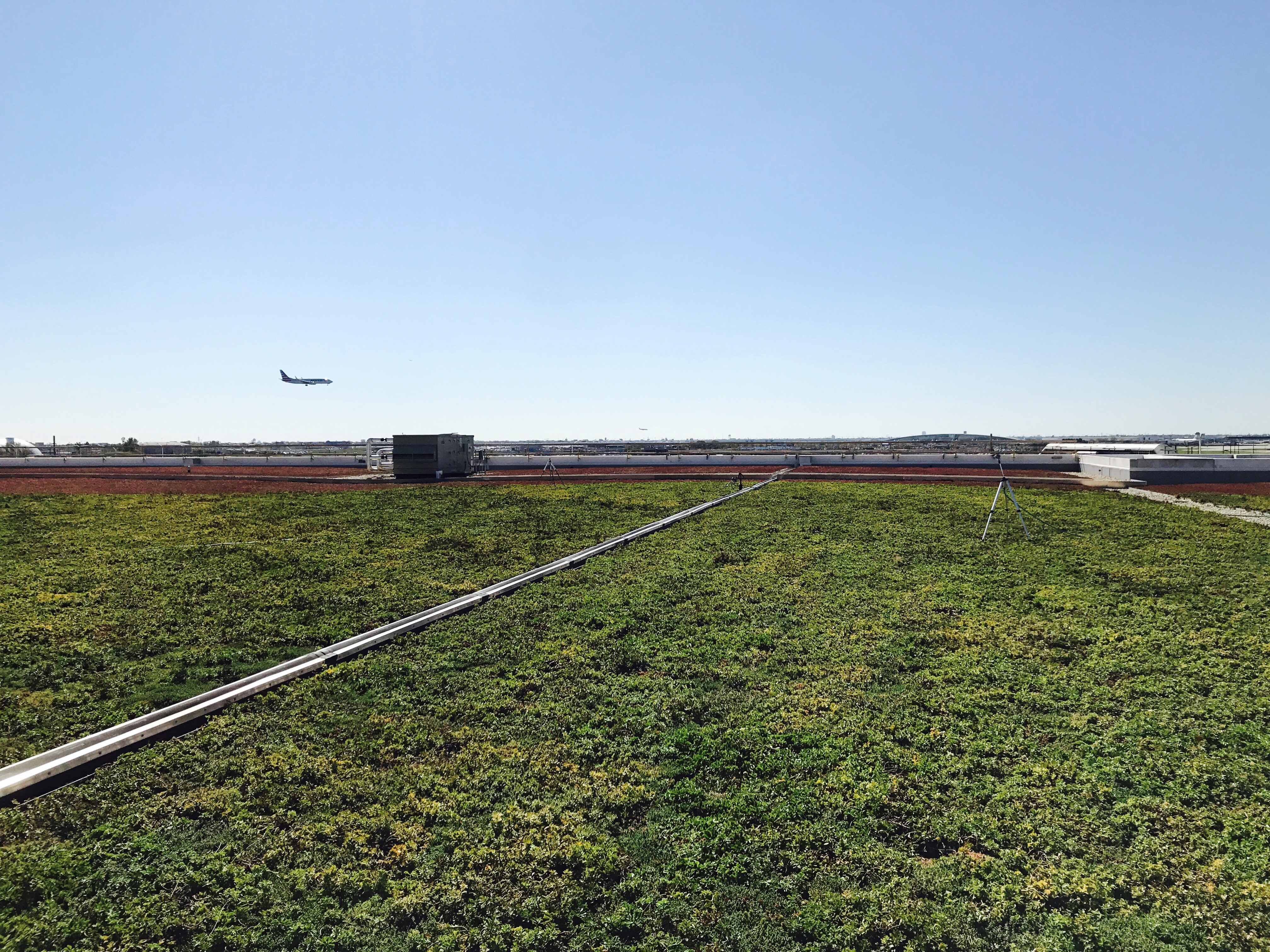 A new car rental facility, located at the east side of O'Hare International Airport, is currently being constructed. It will consolidate the airport's rental car offerings in combination with a new airport transit system. As a result it will become one of the largest structures in Midwestern USA with scheduled completion in mid-2018. The addition of greenery plays a major role in the design, and is made visible by the installation of a large green roof powered by Sempergreen Sedum-mix blankets commissioned by American Hydrotech Inc.
Multimodal transportation center
Designed by TranSystems Corporation and Ross Barney Architects, this massive project covers more than 4.5 million square foot. Once completed, the multi level structure will house 13 car rental brands and will consists of nine levels on the 33 acre site. It is expected to handle 30,000 travelers on a daily basis and provide more than 100 permanent jobs. The new facility will contribute to reduce traffic and increase transit ease and accessibility for travelers.
Green eyecatcher
The transportation center features a huge green roof. The 68,125 sqft roof was installed within a period of 8 days. An average of 8,000 square feet of vegetation blankets was delivered daily by truck and the installation went flawless by the team of Del Toro Landscaping. The majority of plant material consisted out of standard Sempergreen Sedum-mix blankets, but also yellow Sedum-mix blankets and red Sedum-mix blankets were used. Therewith creating a colourful oasis and a unique landmark that cannot be overlooked when you are leaving or arriving by plane.

Text continues below images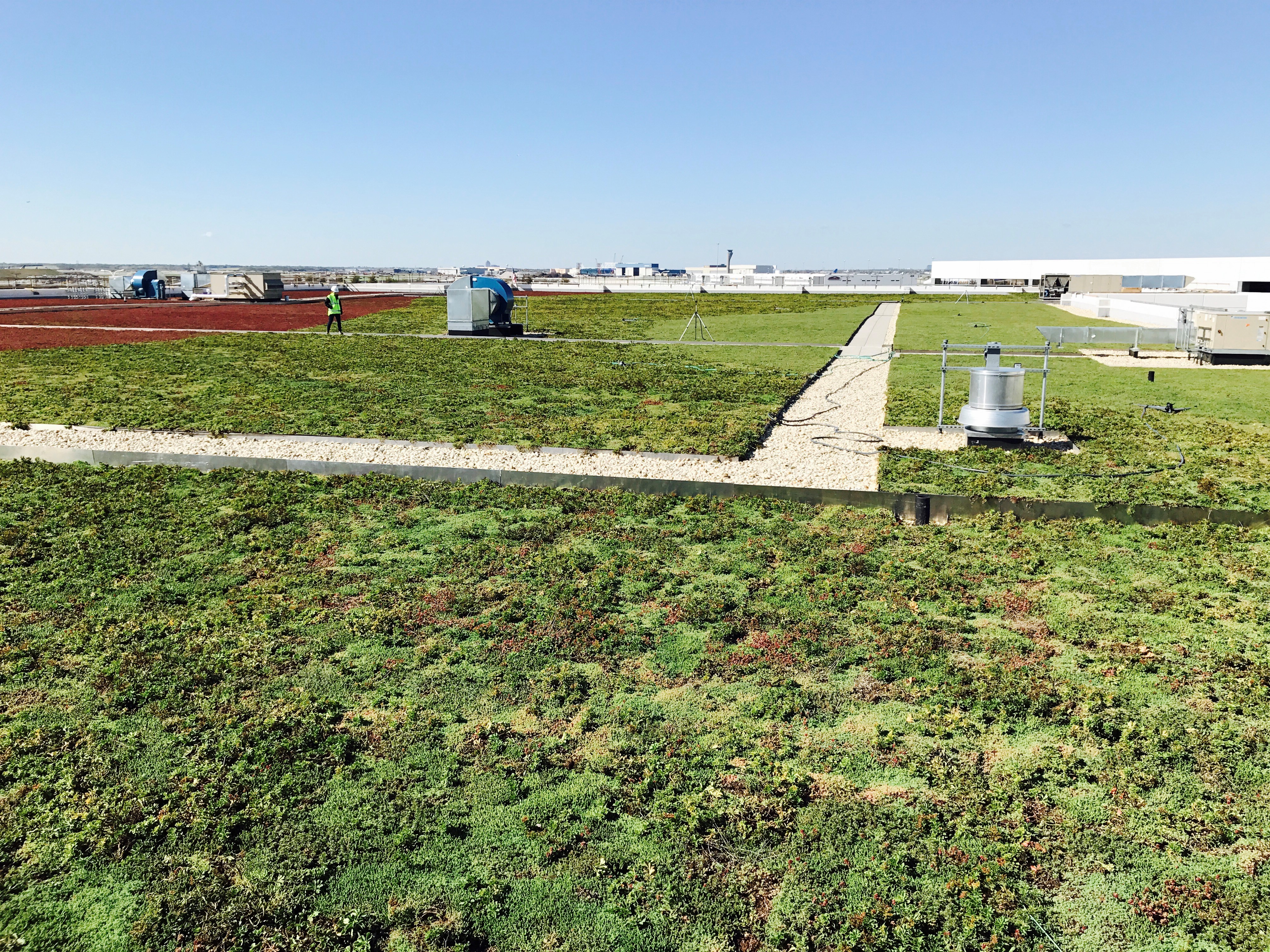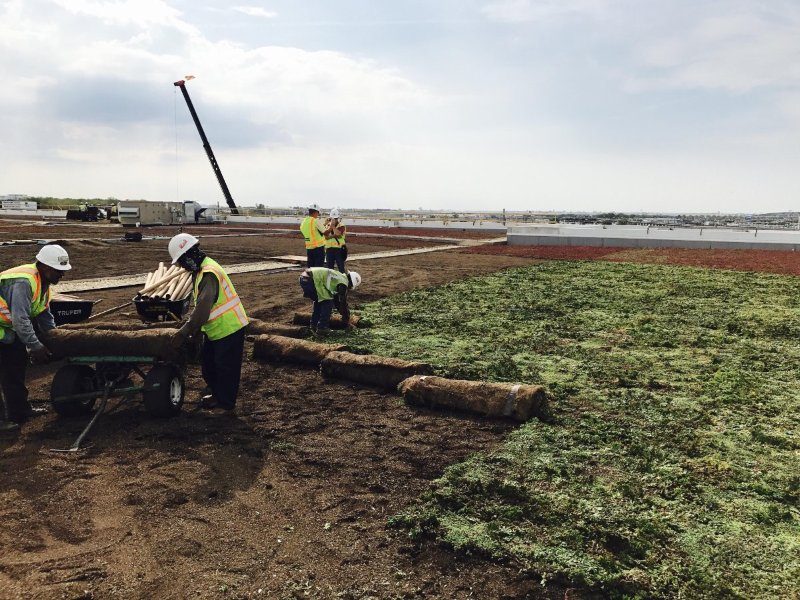 Green roof with Sempergreen Sedum-mix blankets
High wind uplift
Sempergreen Sedum blankets have proven to be very suitable for high wind uplift locations such as airports. In 2012 Sempergreen provided the vegetation blankets for the green roof on top of United Cargo O'Hare. They are able to withstand the effects of daily and heavy air traffic.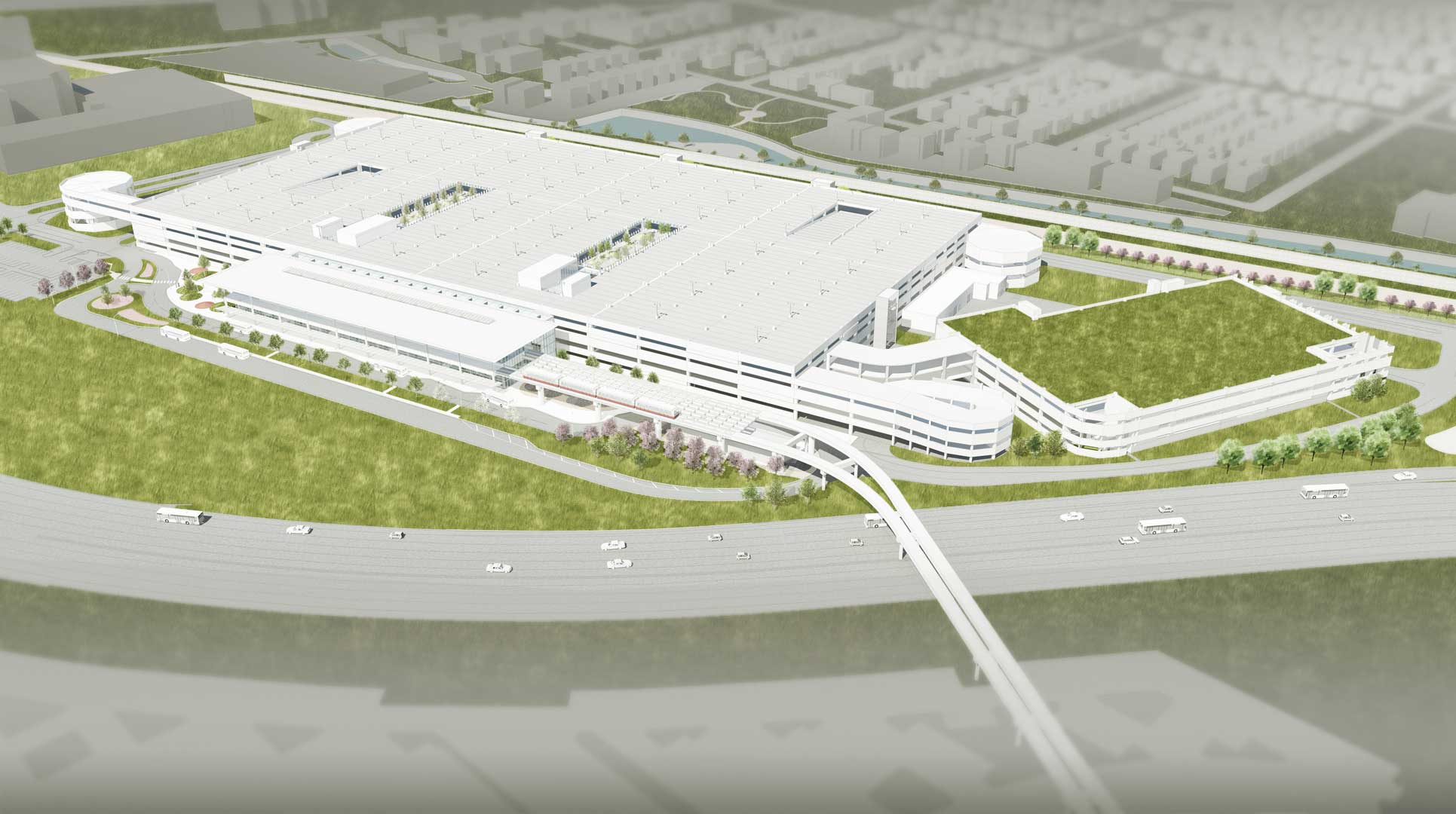 Artist Impression of Car Rental Facility at O'Hare International Airport
Project details:
Design by: TranSystems Corporation, Ross Barney Architects Landscape Architect: Dan Weinbach & Partners Roofer: All American Green roof installer: Del Toro Landscaping