Sedum and native plants on roof Jackson's Campus
Posted on Tuesday 21 February, 2017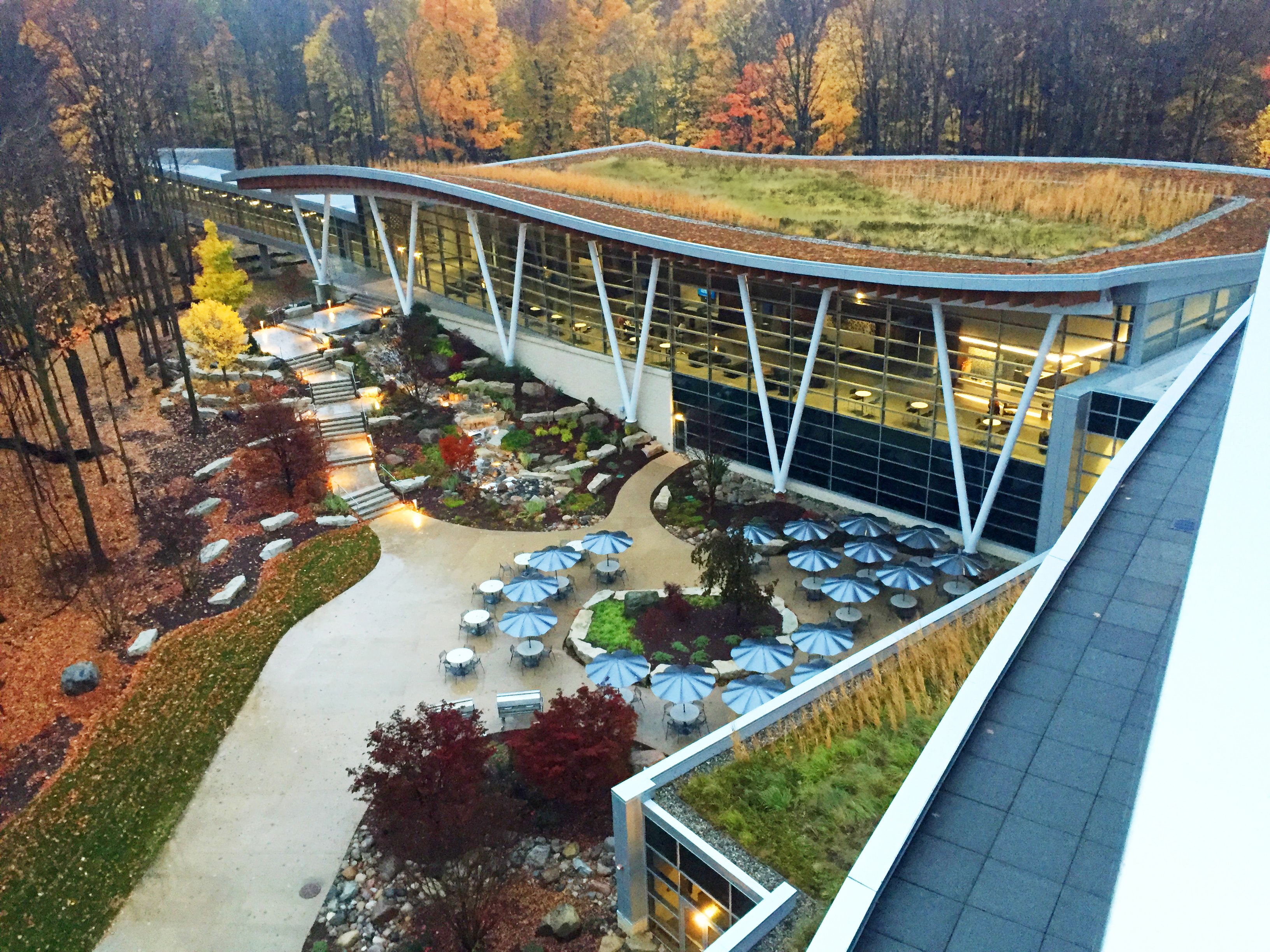 On top of the new expansion of the Jackson Life Insurance Campus in Lansing, Michigan a green roof was implemented. Roofmeadow Landscape Architects & Engineers used Sempergreen Sedum mats to create a perimeter around native plant species. The architect for this project was Gresham Smith and Partners and it is currently being maintained by Troy Clogg Landscape Associates. The installation of this green roof took place in 2014, the pictures were taken in 2016.
Sustainability as defining element
Sustainability was a defining element of this project. By implementing this green roof, not only storm water management, reduction of ambient temperature and of noise and a contriburion to air purification were ensured. The combination of Sedum mats and native perennials also ensure that biodiversity is guaranteed.