Sempergreen expands into Australia
Posted on Friday 12 June, 2020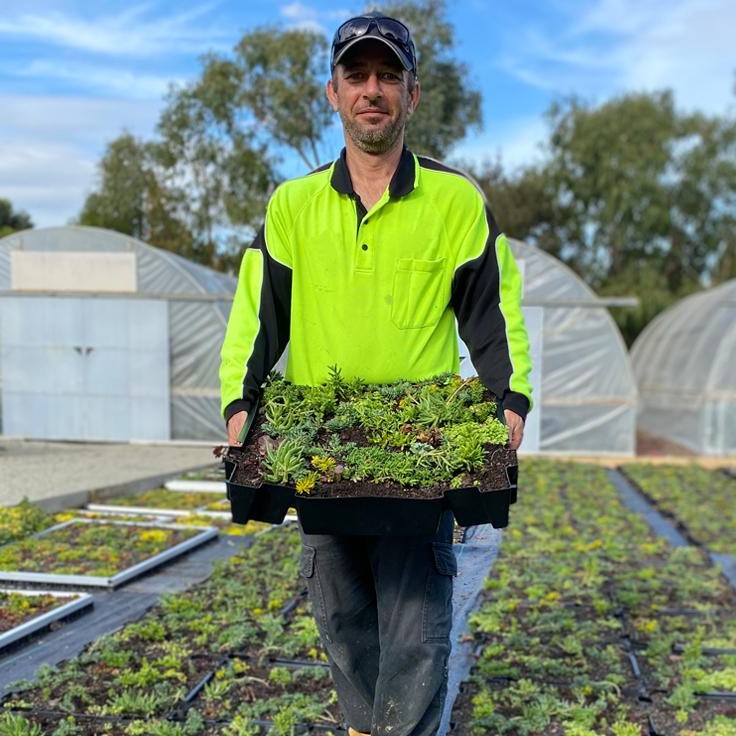 Sempergreen is pleased to announce that it has entered into a new international partnership with Travis Holmes of VertiScape in Australia. VertiScape has been active in green roofs and living walls in South East Australia since 2009 and is based in Melbourne. Together they will form Sempergreen Australia. This partnership is founded on their common mission to make the world a little greener every day.

Green solutions for extreme climate change in Australia
Over the last decades, Australia has faced many negative impacts of climate extremes, such as endless drought resulting in bushfires, but also torrential rains and flash floods. In February of this year, Sydney was hit by the heaviest rainfall of the past 30 years. Sempergreen's green products for roofs and walls offer a sustainable solution to this problem. In times of drought the plants provide cooling, while during extreme rainfall, green roofs collect rainwater and contribute to the delayed drainage of the rainwater, preventing cities from flooding.
Local Melbourne nursery reduces carbon footprint
Sempergreen Australia will start growing the vegetation blankets and trays for green roofs in the Melbourne area. This not only benefits the quality, because the plants in the vegetation blankets are adapted to the local climate. It also keeps the ecological footprint of the production process and logistics as small as possible. From this nursery, Sempergreen Australia can supply the Southeast Australian market from Melbourne to Sydney with sustainable solutions for climate-proof cities.
Travis Holmes, Sales Director Sempergreen Australia: "Since 2009 I have been passionate about developing green products, which led to the founding of VertiScape. This partnership with Sempergreen offers the opportunity to develop innovative greening solutions for roofs and walls, specifically for the Australian market. I am very pleased to now be part of the Sempergreen family.""

Relatively young market for green roofs and living walls
After Europe, North and South America, the Middle East and Asia, Australia is a next step in Sempergreen's vision to become a preferred supplier of sustainable and direct-green solutions worldwide. The Australian market is a relatively young market compared to other markets. There is still a lot to be done in the area of sustainability. This offers great opportunities for the green roofs and living walls of Sempergreen Australia.
Corné van Garderen, CEO Sempergreen Group: "We are proud that our green roof and living wall products are now also available in Australia. This new partnership is the next step in our vision to position Sempergreen as the global market leader in sustainable and direct-green solutions."


Want to know more?
Click here for Sempergreen Australia's contact details.