Sustainable work environment near The Hague
Posted on Friday 07 July, 2017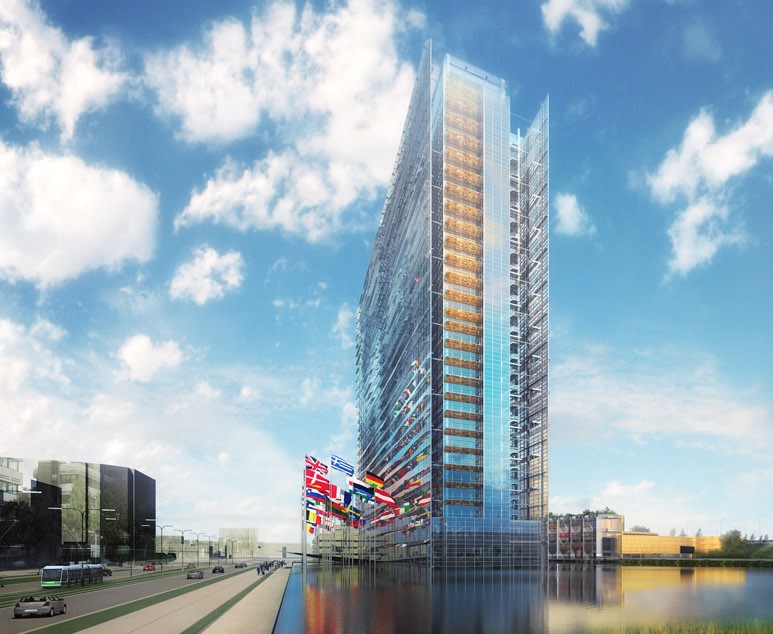 A prestigious new project is currently under construction near The Hague in The Netherlands. The creation of a green and healthy work environment plays a central role in this design, by adding vertical greenery and several theme gardens. The office building, with all the green elements included, is designed by renowned French architect Jean Nouvel from Ateliers Jean Nouvel, in collaboration with Dutch architect Van Dam & Partners.
Pre-grown plant bins
An very unusual part of this project are the green elements. The placement of large 25 ft long plant bins are hung in an iron frame in the so-called second skin. This second skin is an extra layer at the long sides of the building, at a 6 meter (18 ft) distance from the outdoor facade. A total of 198 plant bins with pre-grown planting will be placed in the iron frames.

Due to the unique nature of the project and the expertise required, Sempergreen has been commissioned by Dutch landscape company Hoek Hoveniers to grow these large plant bins. The bins came with pre-installed irrigation lines, green roof substrate and planting from the nursery.

Text continues below images.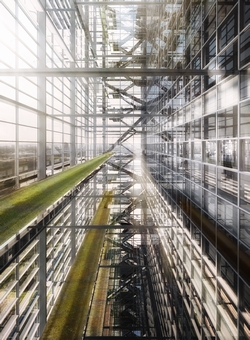 Planting customized to each level
The planting is varied, customized to the height of the building. Close to the ground floor you can see plants with dark leaves and flowers, while at greater height the colors and structures of the leaves and flowers are lighter and finer. The delivery of the first plant bins from the nursery started in May 2017, and from that point on you can see the building gradually growing greener.