The economic value of greening your building
Posted on Wednesday 25 May, 2022

It is widely known that greenery is very important in the built environment. Plants provide many climate and health benefits. However, the application of greenery in and on buildings is not always self-evident. Greening is often seen as a closing entry in the budget and in the last phase of a construction project, green solutions are sometimes removed if the budget starts to get tight. An unwise decision, because they actually make money! In this blog we explain why a green building is an investment that pays for itself in no time.
What are green buildings?
A green building is a building that consists of sustainable solutions. Sustainability, environmental friendliness and resource efficiency are paramount in the design phase (architect), construction phase, use phase and decommissioning. Green buildings use energy, water and (scarce) materials in a smart way. Furthermore, a healthy indoor environment is strived for, without light or noise pollution. The emission of CO2, is of course out of the question. Good examples of greenery applied in or on a building are green roofs, whether or not in combination with solar panels, or an interior or exterior living wall.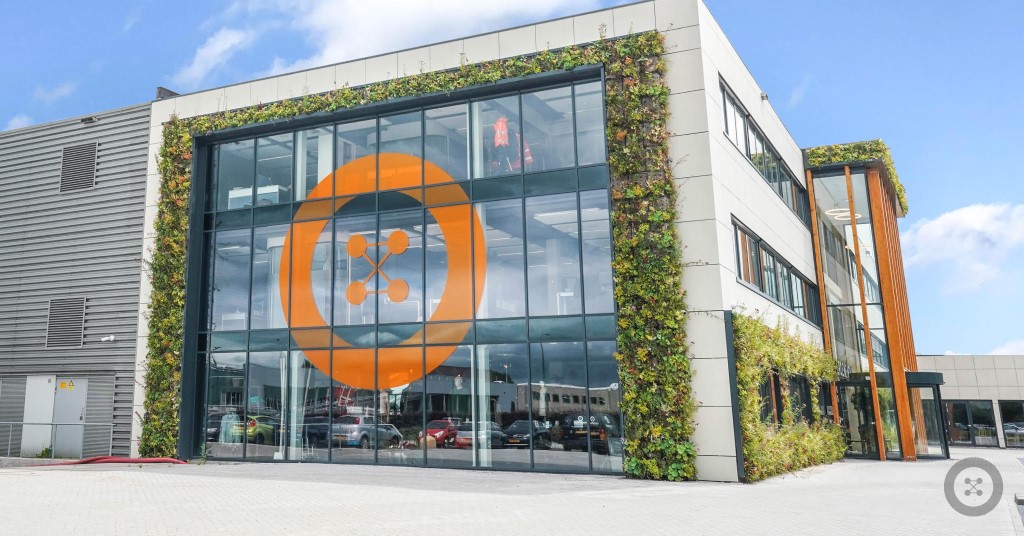 Photo credits: Groenendijk Bedrijfskleding
The economic benefits of a Green Building
But what will that investment in a Green Building really yield? We've listed the economic benefits for you below.
Your property is worth more
A clear advantage, which is directly measurable financially, is that the value of a green building is between 4 and 12% higher than a building without sustainable solutions. Research into houses has shown that properties surrounded by green and blue elements have a higher market value on average, sometimes even rising to a maximum of 30%.
Stores generate more turnover
People like to be surrounded by greenery. In shopping streets, this is reflected in the turnover that stores generate. If there is a lot of greenery in a shop, or in its vicinity, patrons tend to stay there longer. In addition, customers are willing to pay more for a product. As a result, shops with greenery generate 12% more turnover than shops that don't have any plants. The greenery can be applied in various forms, for example through flower boxes in the shopping street, but green walls in a shop also attract a lot of attention. A good example of this is the sports and lifestyle chain Perry Sport. Given the limited and expensive square metres in a shopping street and the fact that a green facade takes up little space, the application of vertical greenery is an ideal solution to immediately generate more turnover.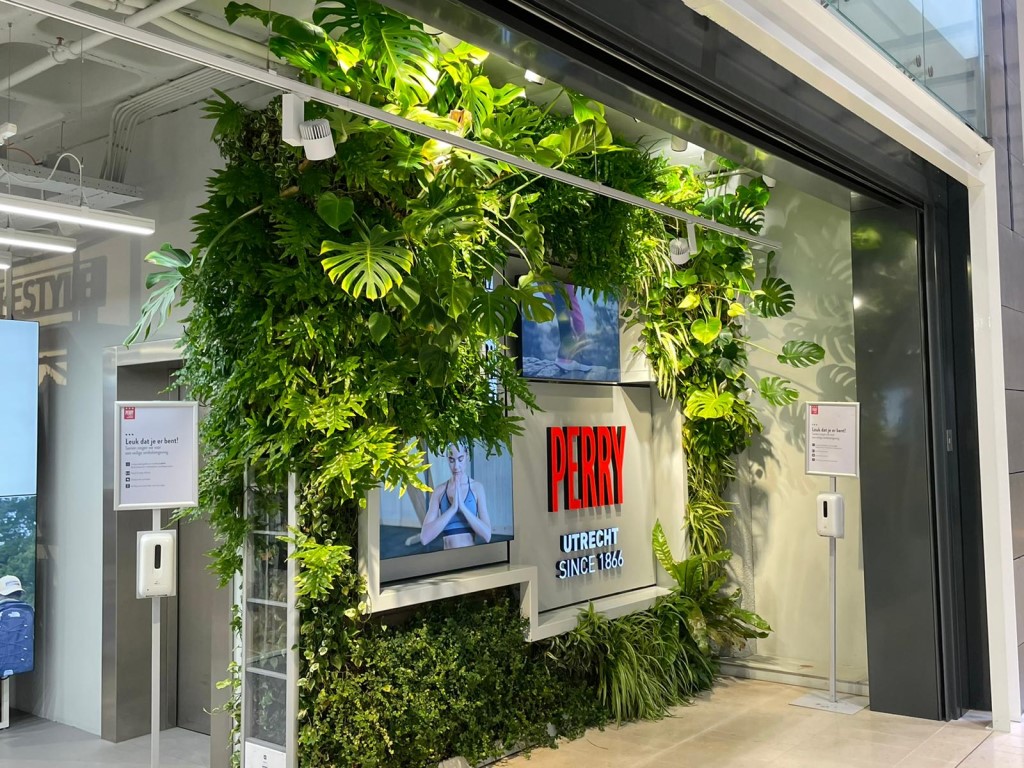 Photo credits: Sempergreen
Decreasing healthcare costs in hospitals
For hospitals, the application of greenery yields many healthcare benefits. For example, scientific research has shown that patients use up to 30% less painkillers, when they stay in a greener environment1. It has also been measured that if patients have a view of a green roof from their hospital room, they, on average, stay 1 day shorter in hospital². A green view even helps people recover from stress, which in turn can reduce the risk of stress-related illness. Because fewer drugs would need to be used and the length of stay in a healthcare institution is shorter, healthcare costs would fall significantly.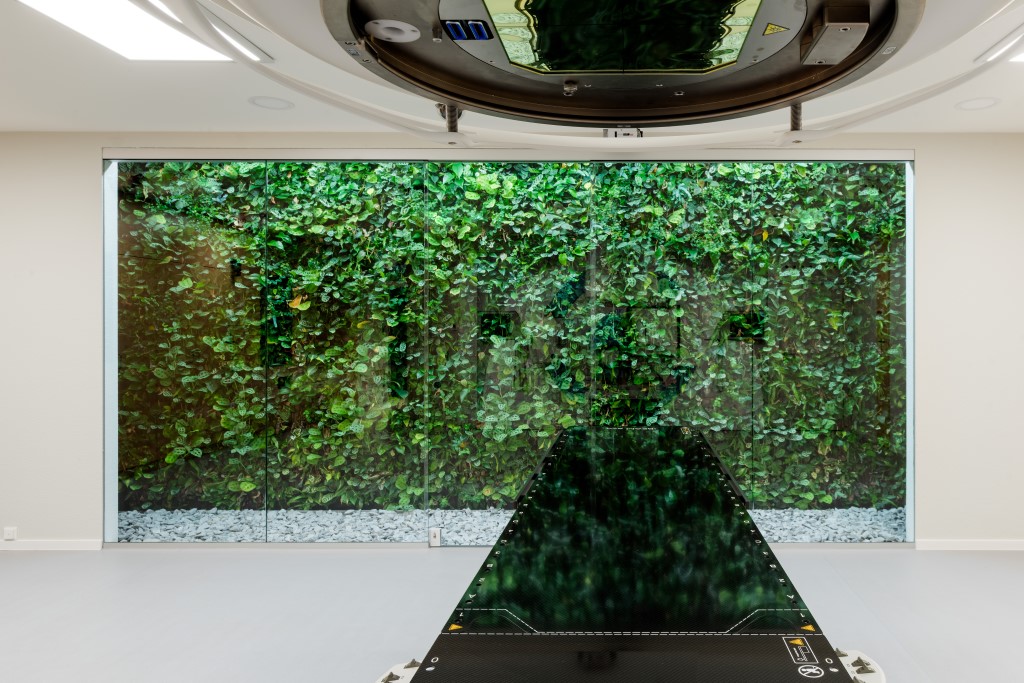 Photo credits: Martin Gaissert
Higher productivity through improved employee wellbeing
When employees work in a green environment, they feel better, and their productivity increases. A study has shown that when employees take a 40-second break while looking at a green roof versus a black roof, those who looked at the green roof make fewer errors in their task³. Another factor that can be very disturbing while working is noise pollution. The combination of vegetation and substrate of green roofs and walls ensures a noise reduction of 10dB4. For example, less noise nuisance is experienced during work and people can concentrate better. This makes green roofs and facades even more interesting as an application in an environment with traffic noise, railways and other noise sources. Better concentration and fewer errors lead to higher productivity and, in turn, greater profitability for the company.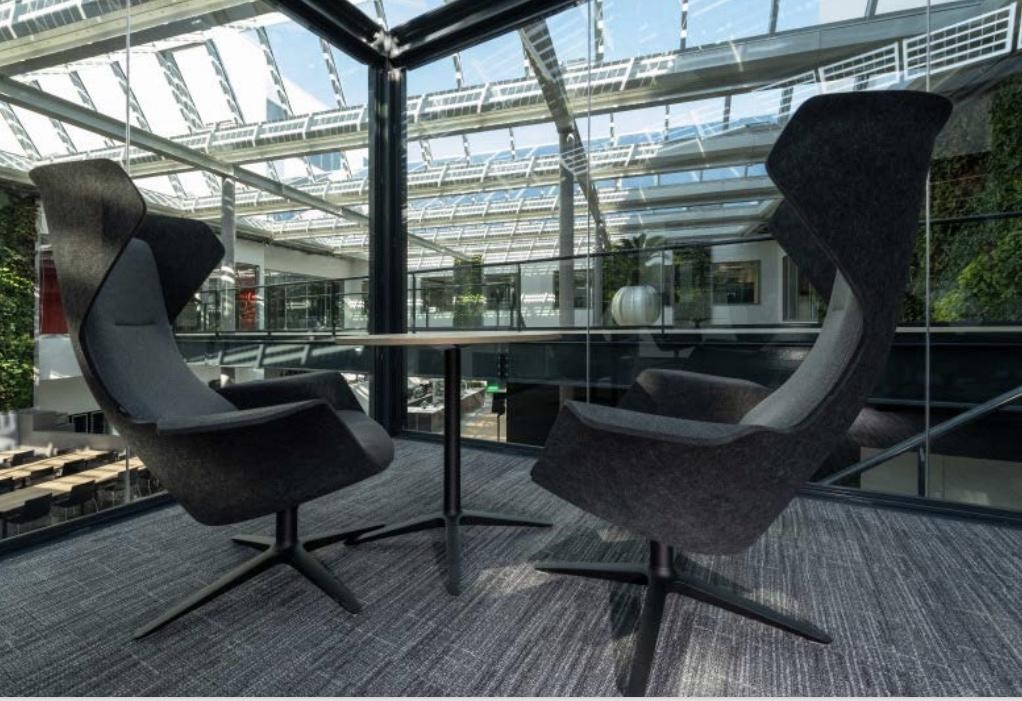 Photo credits: Moreno Maggi
Evaporation of rainwater on a green roof saves water treatment costs
On classic gray roofs, rainwater is discharged directly through the sewage system. More and more governments are implementing laws, which compel building owners to collect and process all this rainwater runoff efficiently. To reduce the costs of this water treatment, it is effective to install green roofs. The plants and the substrate on the green roof absorb water, whereby on average 50% of the rainwater will be released back into the atmosphere through evaporation. If all roofs in a neighbourhood were green, the required sewer overflow volume would also decrease by 50%. This reduces the social costs for water treatment plants significally. Not to mention the positive impact of Retention and Detention Roofs. It can therefore be very attractive for authorities, such as municipalities, counties and water boards, to grant subsidies to their residents for the construction of green roofs, because this allows them to save considerably on the costs of water treatment.
Higher efficiency of solar panels in combination with a green roof: 6% more energy
Solar panels provide 6% more energy per year in combination with a green or green-blue roof.5,6,7,8 The PV panels function optimally at a temperature of 25°C. On a black roof, the temperature on warm sunny days can quickly rise to as much as 80°C, reducing their efficiency. As long as the plants on the green roof can evaporate water, it will not get warmer than 35°C on a green roof. The investment in solar panels in combination with a green roof is therefore quickly recovered thanks to the increased energy yield of the PV panels.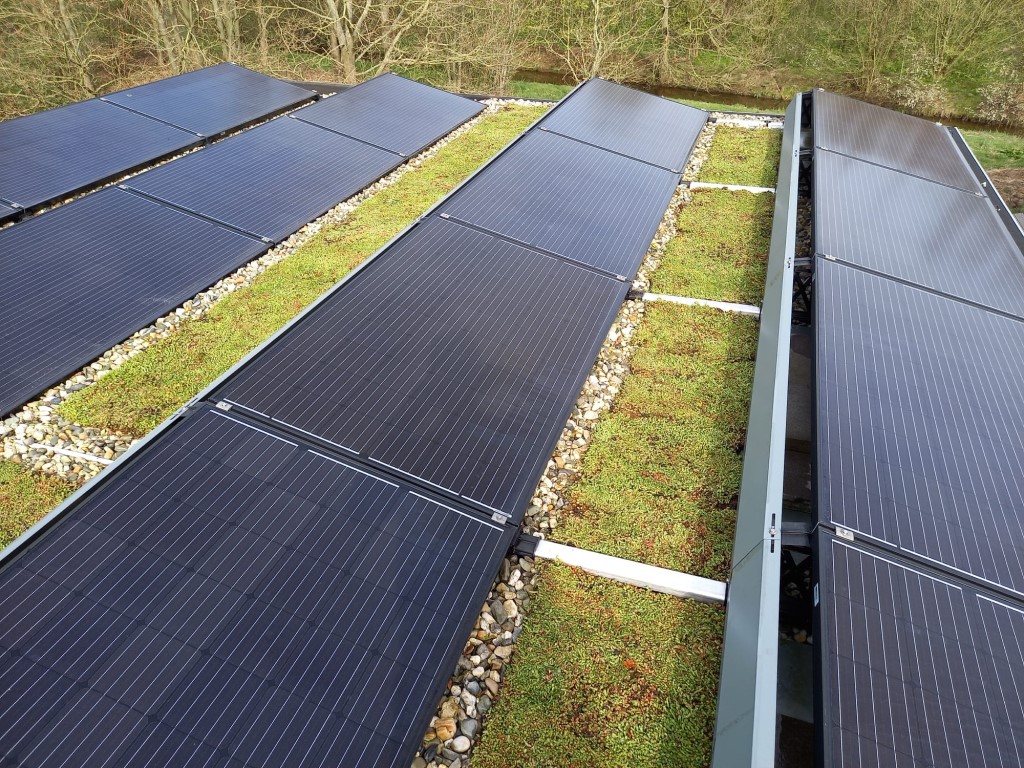 Photo credits: Thomas Kastelein
Less future spending on negative effects of climate change
The costs of the negative effects of climate change will only increase in the future. The ultimate costs of 'doing nothing' will be much higher than taking action now and investing in sustainable applications. An expert team of researchers, associated with 24 research institutes from all over the world, concluded in the scientific journal Science, that the higher the global warming, the greater the damage to natural systems and ultimately the global economy will be. In short, climate policy must be implemented now, let alone postponed. It is an investment that will pay for itself in the future.
A good example of this is air conditioning. The more the earth's global surface temperature increases, the more air conditioning will be used. Air conditioners have a negative impact on the climate, because they consume a relatively large amount of electricity and contain a refrigerant. An air conditioner consumes 15 times as much power as a fan. By applying climate-adaptive solutions such as a green roof, not only does the indoor building temperature decrease in the summer, leading to the air conditioning not having to run as hard; the temperature on the roof is also lower, so that the air conditioning will work more efficiently. An investment in a green roof saves 7% in energy costs, such as costs for air conditioning.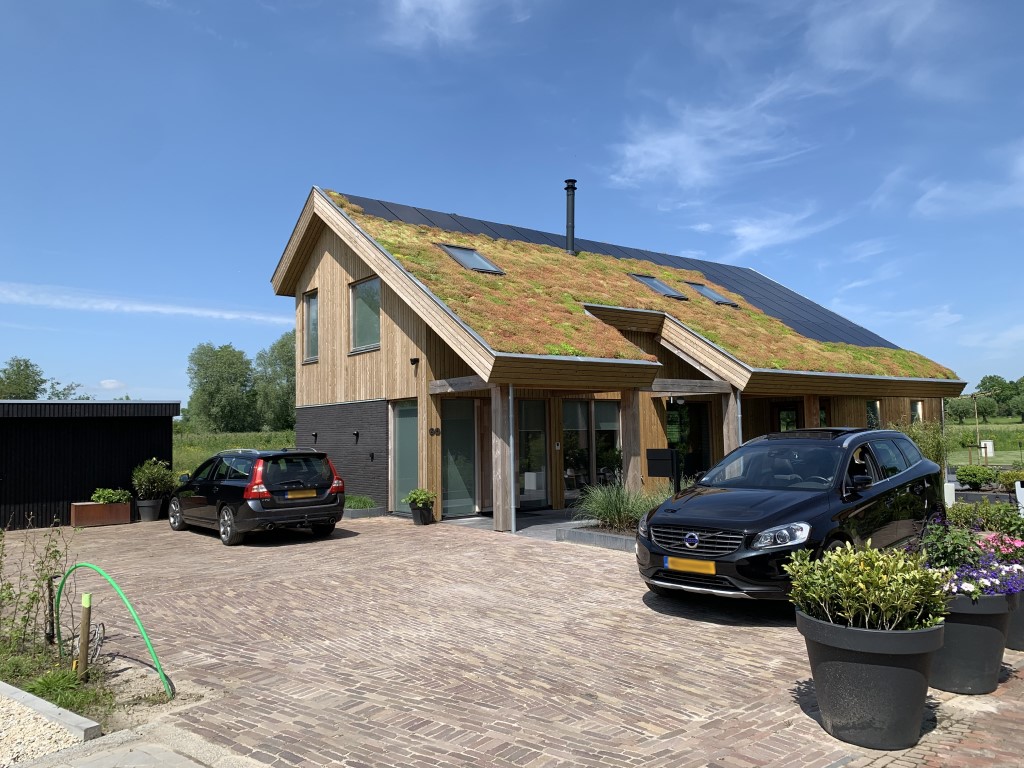 Photo credits: Sempergreen
Grants and tax benefits on green roofs and living walls
An investment in a green building doesn't only yield money afterwards. At the start of a green project, you often qualify for a subsidy or tax benefits. More and more countries, municipalities, counties and water boards are granting subsidies for the construction of green roofs or green walls. In some countries, like Poland, property taxes are waived when it is greened with a green roof or living wall. In Germany, reduced stormwater fees or subsidies are granted to green projects. Check with your local authorities about the possibilities. Here are a couple of examples of schemes and subsidies:
Investing in a green building yields money!
It is a missed opportunity that initiatives for sustainable applications such as green roofs and green facades regularly fail in the budget discussion. It is a false assumption that an investment in greenery will not yield any money. Moreover, people are often not aware of subsidies or tax benefits. The summary in this blog outlines the many areas in which economic benefits can be achieved with the implementation of green solutions. In the short term, an investment in greenery will already pay off financially. Not only for companies and consumers, but also for governments.
More information
Would you like to know more about how your building can become a green building? Let one of our green specialists inform you, no strings attached, they will be happy to help you.

Bronnen: 1+2) Natuur en Gezondheid, Gezondheidsraad, (2004)
3) 40-second green roof views sustain attention, Lee e.a. (2015)
4) Sound reduction by vegetated roof tops (green roofs): a measurement campaign, T. Van Renterghem, D. Botteldooren, (2018)
5) Interaction between PV-systems and extensive green roofs, M. Köhler e.a. (2007), p 14
6) Samenvattend paper uit 2016 met vergelijking van meerdere onderzoeken
7) Variations of PV Panel Performance Installed over a Vegetated Roof and a Conventional Black Roof, Mohammed J. Alshayeb and J.D. Chang (2018)
8) Biosolar Roofs: A Symbiosis between Biodiverse Green Roofs and Renewable Energy, C. Catalano andN. Baumann (2017)