Enjoy a climate conscious holiday at these 7 green hotels
Posted on Thursday 28 July, 2022

Do you wish to travel through Europe in a green and sustainable way? When you're on the road, you can travel by train, bus or car-sharing. But when you're looking for a comfortable overnight stay, don't forget to add a green hotel to your travel itinerary! Hotels all around Europe are taking up the gauntlet and making sure to provide green and sustainable options to their climate-conscious guests. Green hotels are the perfect places to relax and unwind from all the hustle and bustle surrounding city trips and long journeys, while making their own contribution to the improvement of our environment. Below, we present seven green hotels in Europe, for your perusal.
Hyatt Regency Hotel ***** | Amsterdam, The Netherlands
In the 'Plantage' area in Amsterdam you can find this sustainable and environmentally friendly 5-star hotel. In 2017, the Hyatt Regency Hotel Amsterdam received the highest BREAAM-score ever given to a hotel in the Netherlands. This proves that the hotel does justice to its three values: green, sustainability and well-being. They are also visible in its living walls, located inside as well as outside of the building. The bee- and butterfly-friendly green roof adorning the building gives a boost to the local biodiversity. Are you visiting the Dutch capital? Then don't forget to include a stay at the Hyatt Regency Hotel Amsterdam!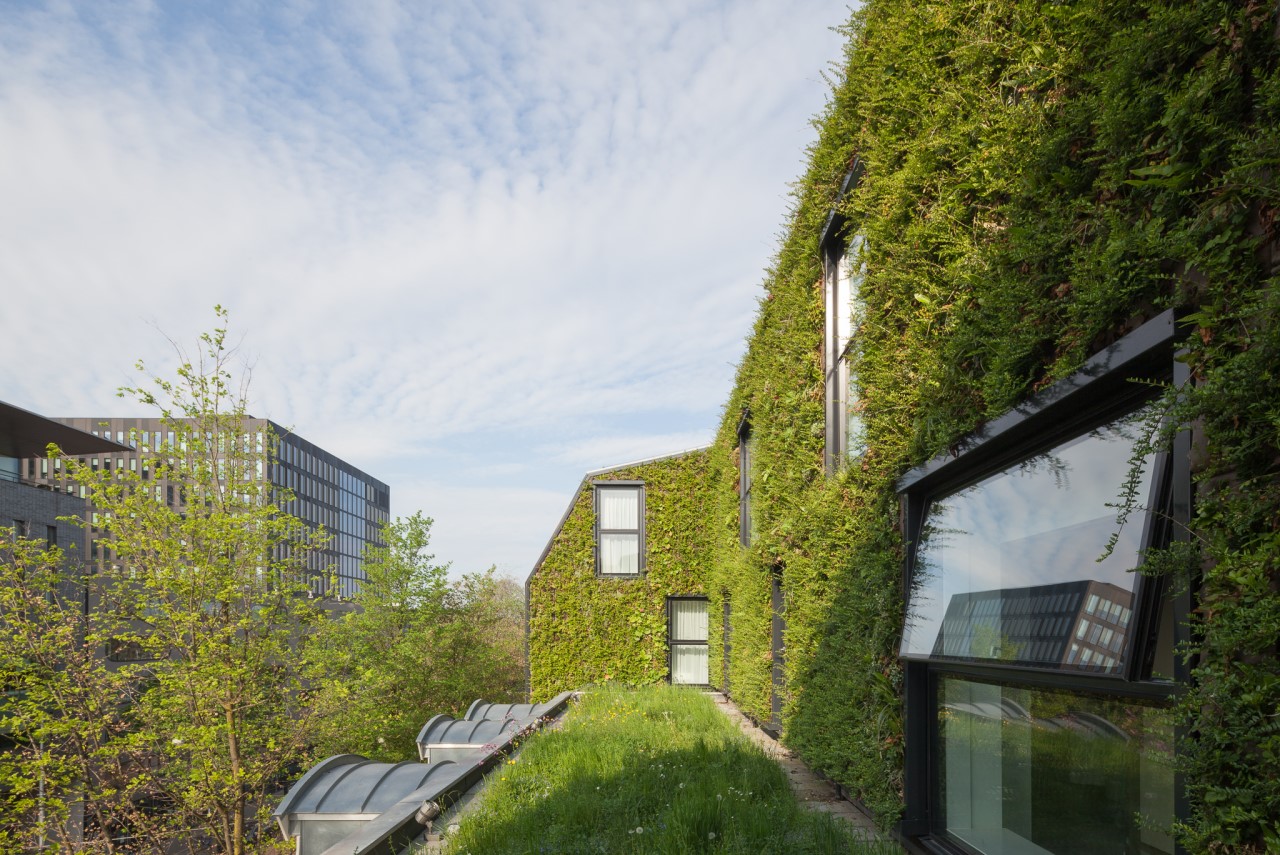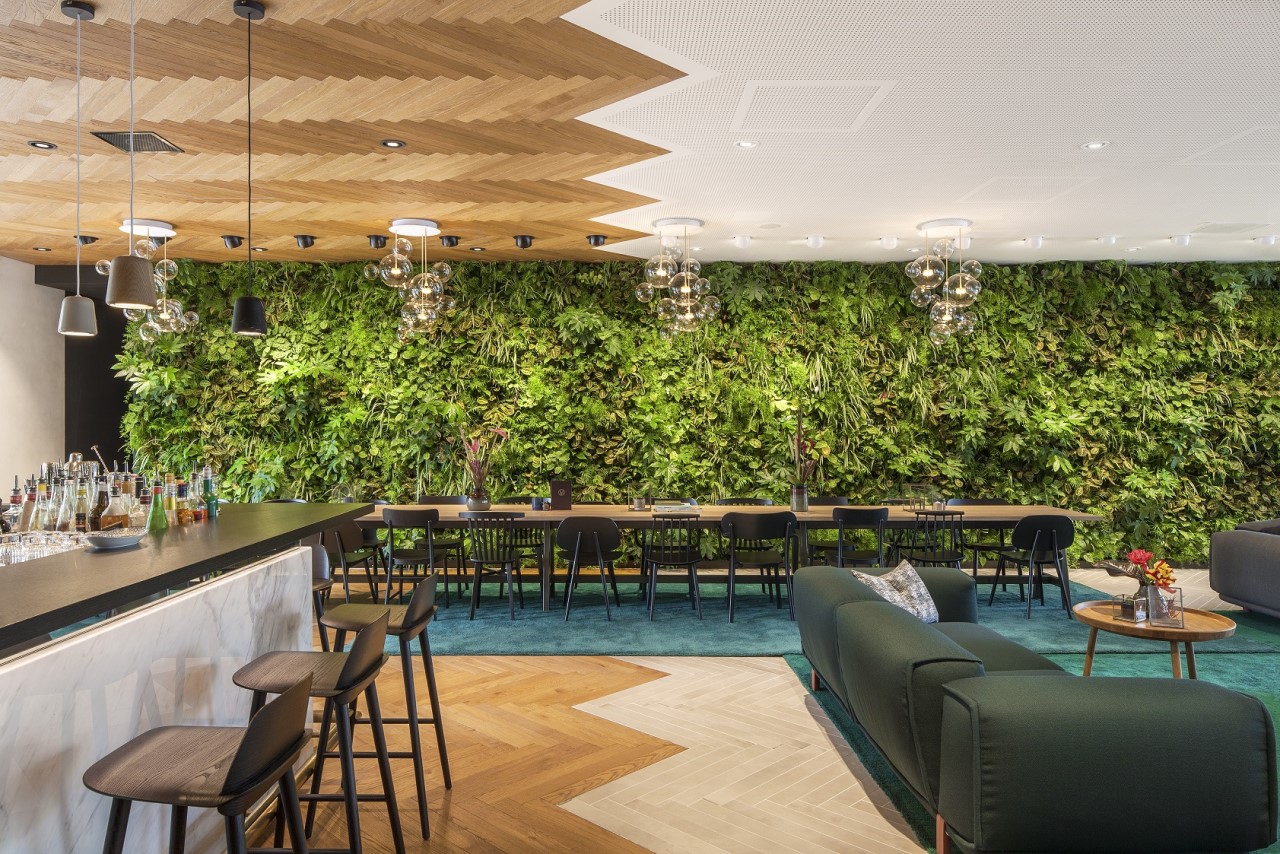 Green facade, a green roof and a living wall at the Hyatt Regency Hotel in Amsterdam
Radisson Blu Hotel **** | Sopot, Poland
The new Radisson Blu Hotel in Sopot, Poland, is located just 250 meters from the wide sandy beach along the Baltic coast. The hotel has 219 rooms, 2,000 m² of conference space, and a spa & wellness centre for guests to unwind. The rolling dune landscape that surrounds the hotel is also reflected in its design. Thanks to the vegetation blankets that have been installed on the undulating roof, the hotel blends in seamlessly with its characteristic environment. The green roof is not only beautiful, it is also provides an excellent ecological solution for the collection of rainwater and the stimulation of the local biodiversity.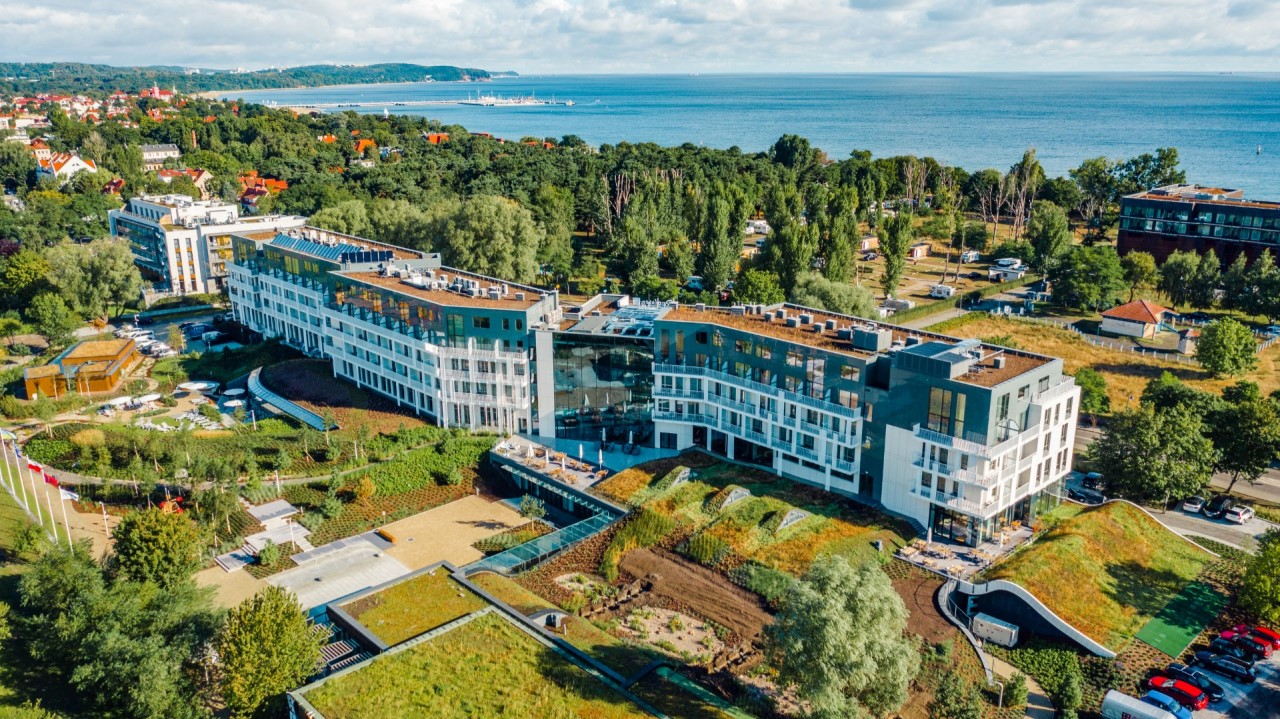 Photo credits: Radisson Blu Hotel Sopot
Hotel Gilbert **** | Vienna, Austria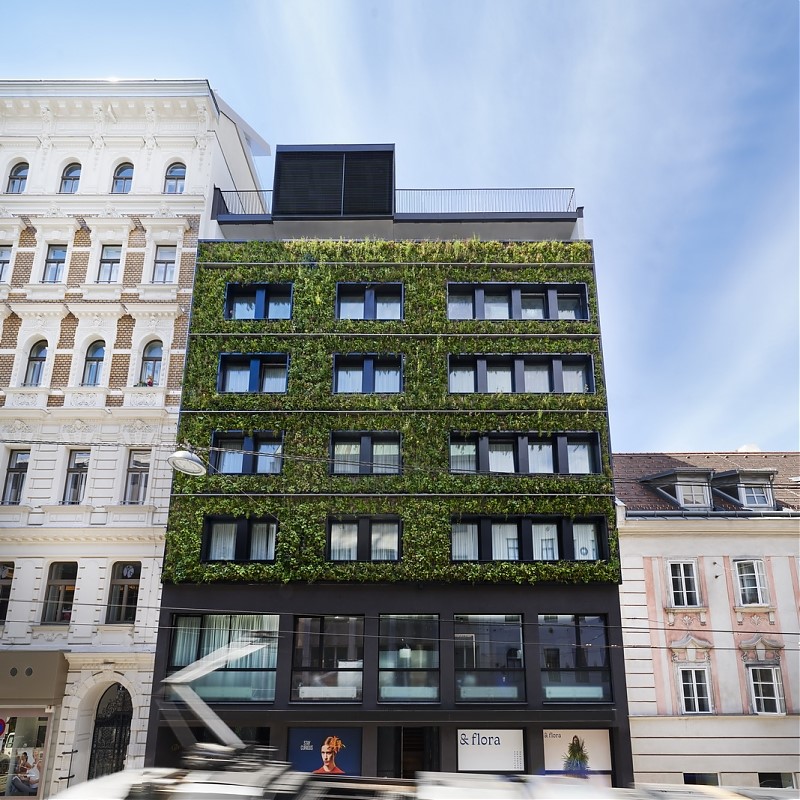 Whilst visiting Vienna, a sustainable and modern building might catch your eye amidst the classic Viennese buildings. It won't come as a surprise that this attractive establishment is number one among Vienna's top eco-hotels. Hotel Gilbert has only recently opened its doors, but the building's history can still be felt, as the original layout has been preserved. Completely in line with the current zeitgeist, the adjacent restaurant uses flowers, herbs and vegetables grown on their private roof terrace. Together with its location near the popular Museum Quarter, it makes this location the perfect meeting place for new inspiration.
Photo credits: Wolf Dieter Grabner
Hotel Mitland **** | Utrecht, The Netherlands
This hotel, situated in the heart of the Netherlands, is a true eco-friendly hotel and has been in the possession of the Golden Green Key certificate since 2012. The Green Key is an international Eco label for the tourism industry. Hotel Mitland sports a vast Sedum-Herb roof and is equipped with a special swill-pit for organic waste. It even has its own cogeneration (CHP) plant to reduce CO2 emissions. In addition, the nature-inclusive hotel provides two charging points for electric cars. If you decide to visit Utrecht and surroundings, choose Hotel Mitland for a real green experience!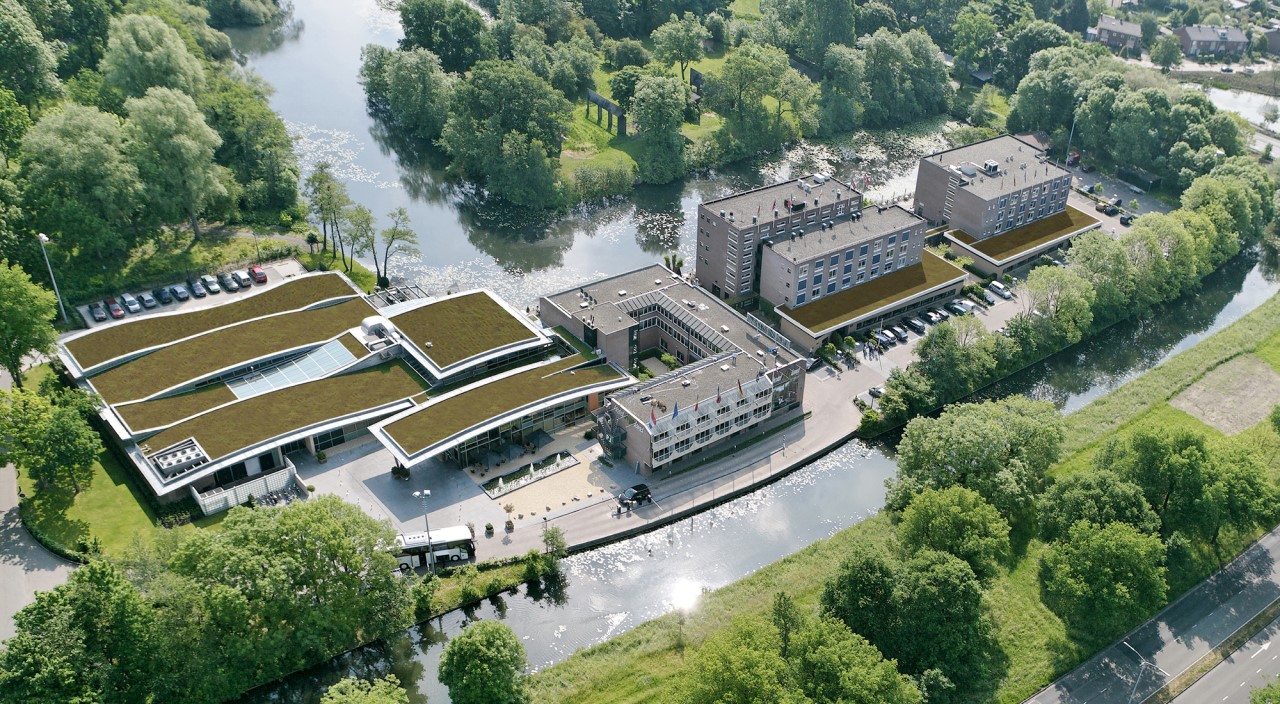 Hôtel Mercure Nantes Centre Gare**** | Nantes, France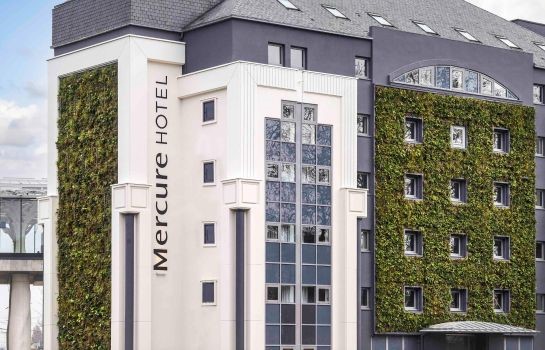 A green place to stay in the French city of Nantes, is the Mercure Hotel. Since 2020, the hotel has been equipped with a beautifully decorated green facade that can be seen from afar. This unique beacon provides a piece of green appearance in a mainly urban environment. When going sightseeing in the 6th largest city in France, don't forget to visit its beautiful historic castle, cathedrals, the Loire River and the city's lush gardens. After which you can reminisce about them, while enjoying the green ambiance of the hotel's striking SemperGreenwall.
Duinhotel Breezand **** | Vrouwenpolder, The Netherlands
Nature and sustainability are the two central design themes of the Breezand Duinhotel (Dune Hotel), which is part of the Breezand holiday park. The main building sports solar panels and seasonal thermal energy storage. The future-proof hotel has green roofs on several floors, supplemented by various types of grass, making it possible for the hotel to blend into the dune landscape. These beautiful roof gardens are not only nice on the eyes, but also offer a cooling effect and many other advantages, like water storage, sound insulation and the promotion of biodiversity. Fancy a green beach holiday in the Netherlands? Book your overnight stay at Duinhotel Breezand!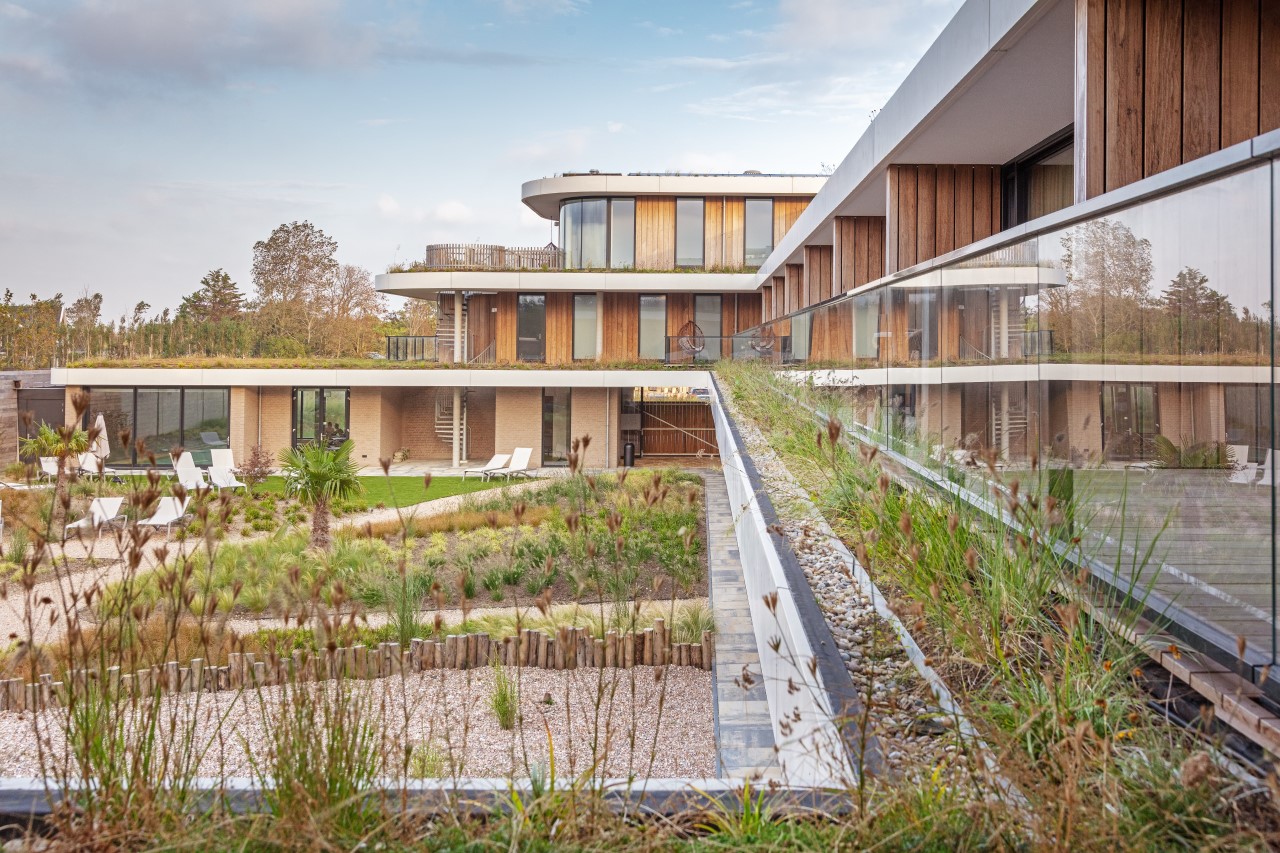 Hampton by Hilton Alcobendas *** | Madrid, Spain
This comfortable hotel, situated in the north of Madrid, is the perfect place to stay while on business, sightseeing or en route to another destination. The heart of the hotel is a seasonal swimming pool on the roof terrace, surrounded by an undulating Sedum roof, that adds a splash of colour to the modern building. The hotel is a short walk to the European University of Madrid, only five minutes from plenty of shopping and dining opportunities, as well as the National Museum of Science and Technology.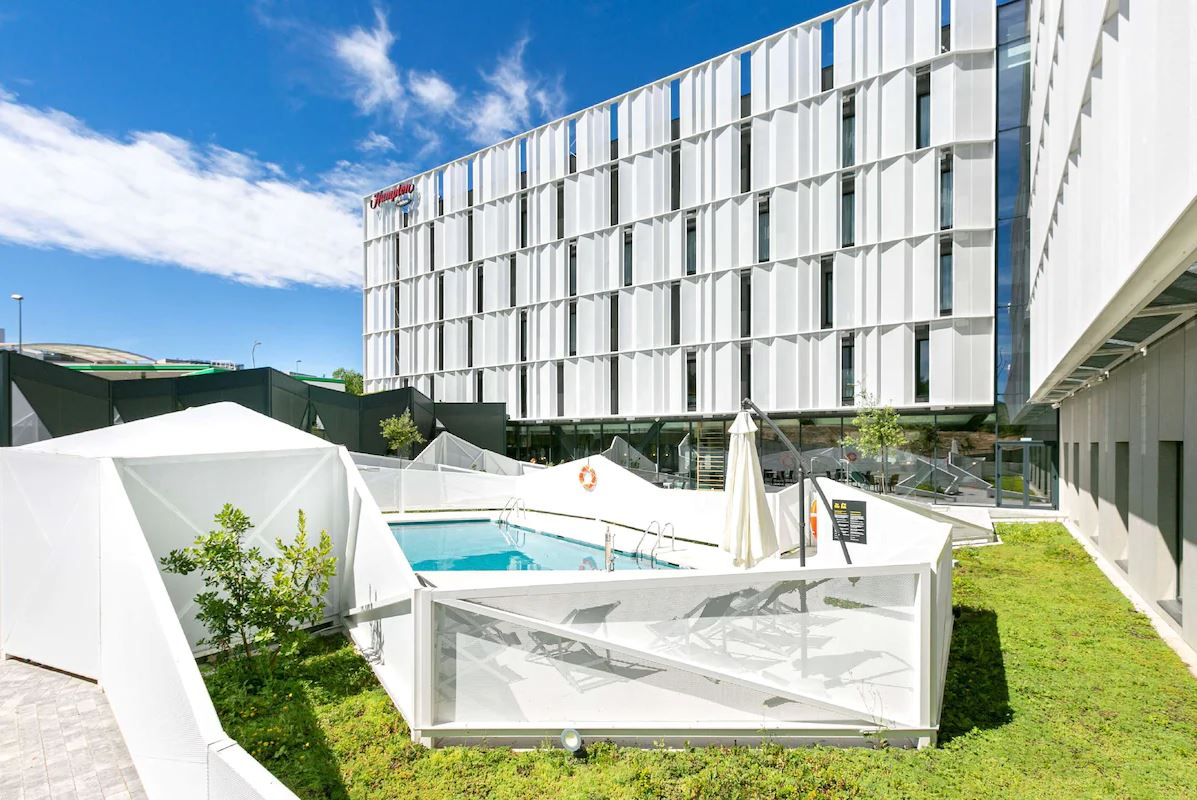 We wish you a great green trip!
An investment that easily pays for itself
The urban landscape is changing. More and more buildings are going green, including hotels. And not without cause: studies in environmental psychology have shown that people prefer natural over non-natural/built environments.1 Travellers will therefore more often make a choice in favour of a hotel with a natural appearance. Other studies and surveys have also shown that hotel guests have a positive perception of hotels that take green measures and that they are willing to pay more for a stay at a green hotel. 2,3
If you are a hotel owner or investor, read more here about how greenery increases the economic value of a property. For more information on the greening of your hotel, don't hesitate to contact us directly. Our experts would be very happy to answer all your questions.
Sources
1
:
De aantrekkingskracht en mogelijkheden van een groene omgeving
2
:
Why should hotels go green? Insights from guests experience in green hotels
3
:
Green hotels consumer report