Sempergreen and Danish partner Jydsk at Building Green Aarhus in Denmark
Posted on Friday 07 April, 2023

Sempergreen, in collaboration with its new partner Jydsk Planteservice, will be showcasing the latest advancements in green wall and green roof technology at the Building Green Aarhus exhibition in Denmark on May 3rd and 4th, 2023. Building Green Aarhus aims to raise awareness of the impact of urbanisation on the environment and explore ways to make cities more sustainable. You will find Sempergreen and Jydsk Planteservice at stand 34.
Building Green Aarhus
Visitors will be able to learn about the vital role that cities can play in mitigating the effects of climate change and the responsibility of the construction industry in this process. The exhibition will feature both local and international experts in urban planning, who will provide valuable insights on sustainable solutions for the construction industry.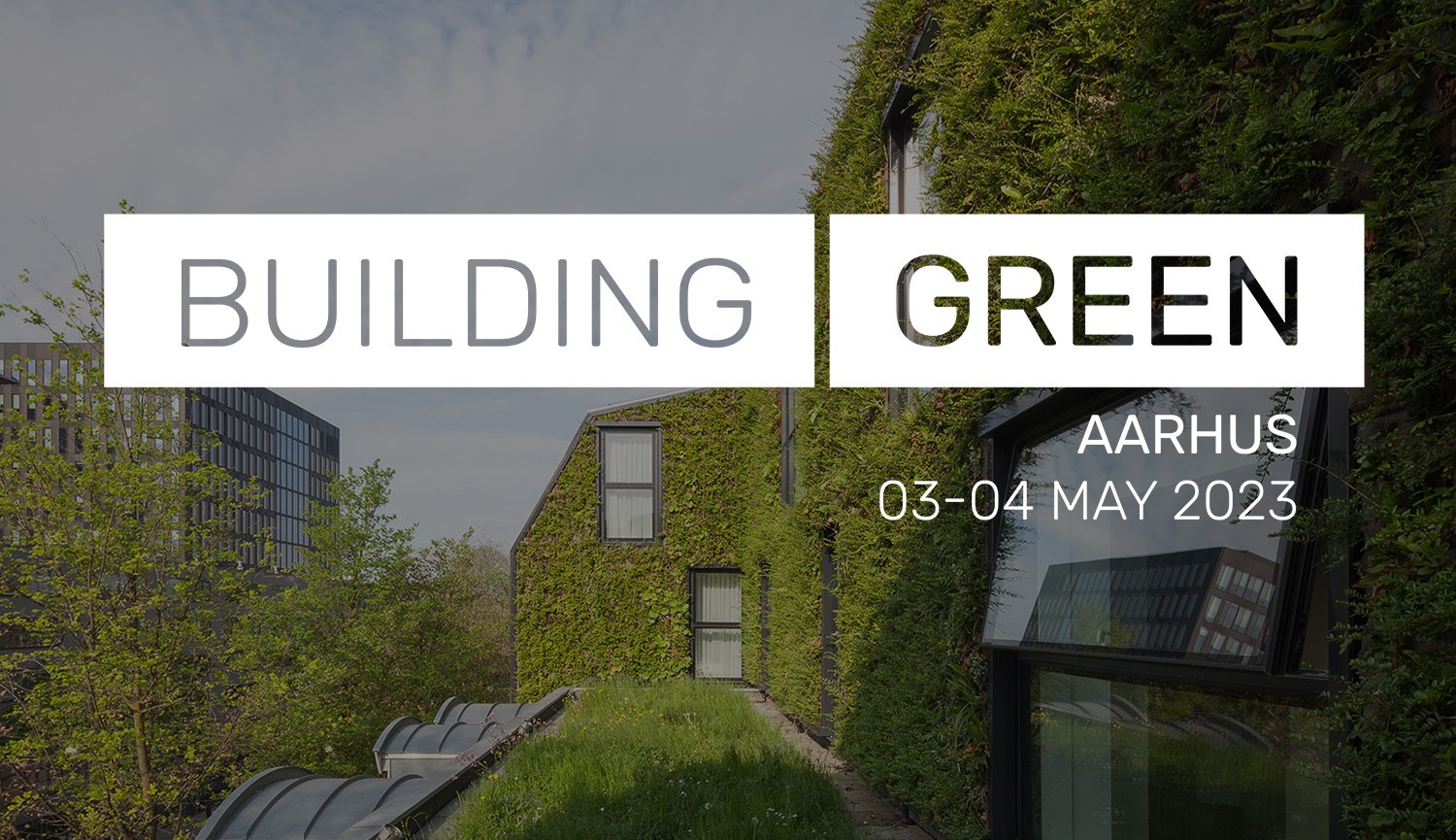 Combating climate change with urban planning
Green roofs and living walls are an effective way to increase the amount of greenery in cities and help make them more resilient to climate change. Sempergreen will be showcasing its versatile and Cradle-to-Cradle certified living wall system, SemperGreenwall, which has a positive impact on the well-being of people, climate and the local environment. Additionally, Sempergreen will demonstrate its green roof systems, which help manage stormwater, improve air quality, reduce the urban heat island effect, provide sound insulation, and enhance local biodiversity.
Sign up for free entrance tickets
If you're planning to attend the Building Green Aarhus exhibition, sign up through the link below to receive your free entrance tickets. Sempergreen and Jydsk Planteservice look forward to welcoming you at Stand 34 in the Aarhus Congress Center on May 3rd or 4th.
Event information
Date: May 3rd & 4th 2023
Location: Aarhus Congress Center, Margrethepladsen 1, Aarhus, Denmark
Stand: 34