Bees & Butterflies blanket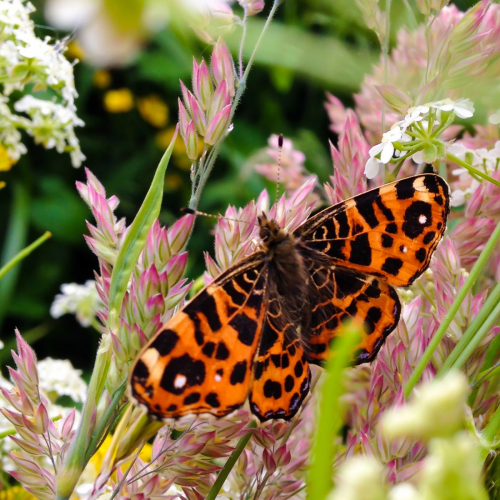 Sempergreen has developed the Bees & Butterflies blanket to join the battle against global bee and butterfly mortality. The number of bees and butterflies has decreased alarmingly in recent years, partly due to lack of nectar and pollen. Bees and butterflies play a vital role in biodiversity and food production.
Bees & Butterflies blanket composition
The Bees & Butterflies blanket contains four types of sedum, five to seven types of ornamental grass a mix of more than forty perennials and herbs. The plants are grown on a biologically degradable coir fibre mat and a biodiverse substrate especially developed by Sempergreen. The plant mats always boast at least 95% coverage on delivery. Sempergreen vegetation blankets are produced in accordance with FLL guidelines.
Planting with host and nectar plants
A wide variety of host plants and mellifluous plants have been selected especially for the Bees & Butterflies blanket, with different flowering periods ranging from early spring to late autumn. The mellifluous plants provide butterflies and bees with valuable nutrition. The host plants form an essential link as food for caterpillars in their development from eggs into butterflies.
Free of pesticides
The Bees & Butterflies blanket is grown entirely without pesticides, which is also a positive contribution to the survival of bees and butterflies.
Installation and maintenance
The maximum gradient for the Bees & Butterflies blanket is 10 degrees. The maintenance consists of mowing once to twice a year. Download the maintenance instructions here.
Please note: this product is only available in Europe
White paper 'Building for Biodiversity'
Do you need more information regarding the value of green roofs and the Bees & Butterflies blanket within the context of biodiversity? Download our white paper 'Building for biodiversity'.