What is a vegetation blanket?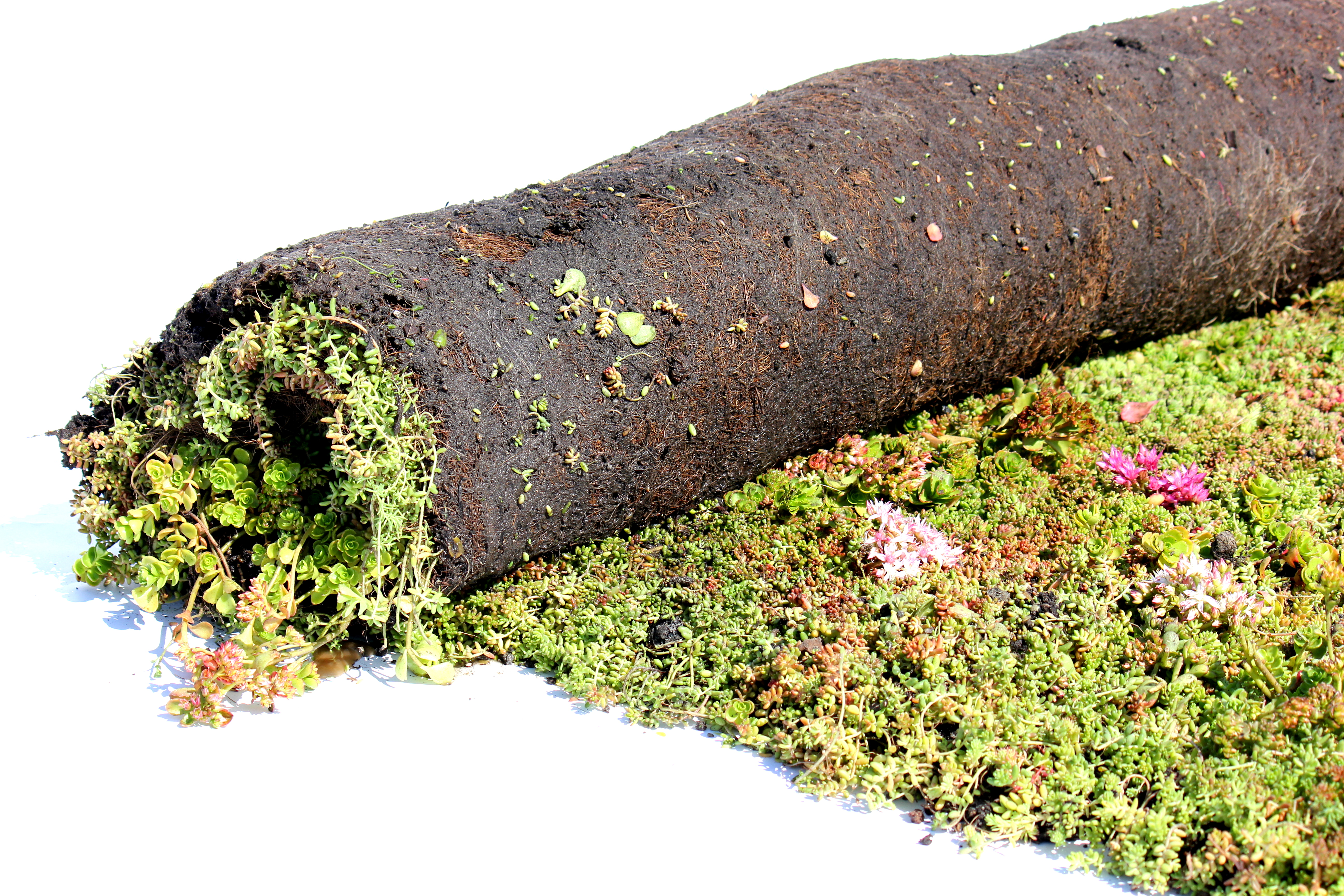 A Sempergreen vegetation blanket consists of a coir fibre mat planted with different varieties of Sedum, and if required supplemented with (ornamental) grasses, herbs, wildflowers or host and nectar plants. The plants take root in the coir and a substrate specially developed by Sempergreen. The carefully cultivated vegetation mats boast at least 95% cover on delivery.
Applications for vegetation blankets
A vegetation blanket is a high quality product for application on a green roof or as ready-grown ground cover. Thanks to the mature plants you can benefit immediately from all the advantages of a green roof or green ground cover.
With a vegetation blanket you create a direct-green result for a green roof or ground covering.