Green roof for landscape architects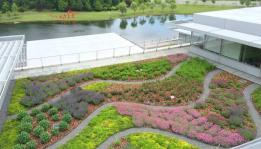 Green roofs are an important part of landscape (re)design in the city. A green roof is not only functional for storm water management, it can also give an unique identity to a roof by adding special plants, structures of colors. Sempergreen provides expertise in any stage of your project, from design till execution. Our proven system can be tailored to your special wishes, to give make the design of the roof stand out from the crowd.
What is the structure of a green roof?
The structure of a green roof will depend on the underlying roof specifications and the building's support structure. There are many solutions for a green roof, even products in particular colors are available. Please discuss your preferences with us, and we will advise you about the best quality design solution. Read more about the most commonly used systems for green roofs below.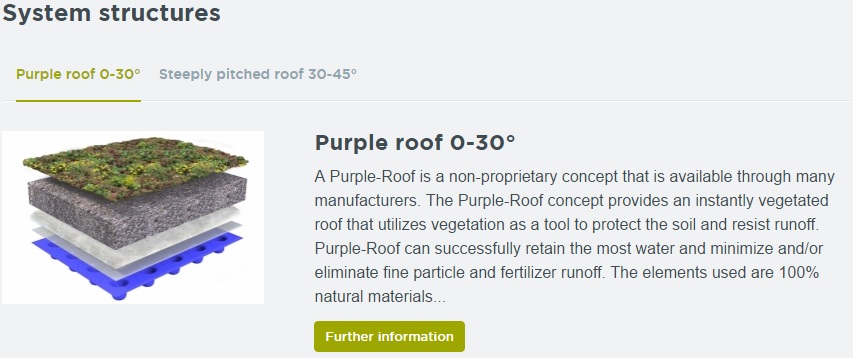 Customized product for every project