Click 'n go Light Sedumtray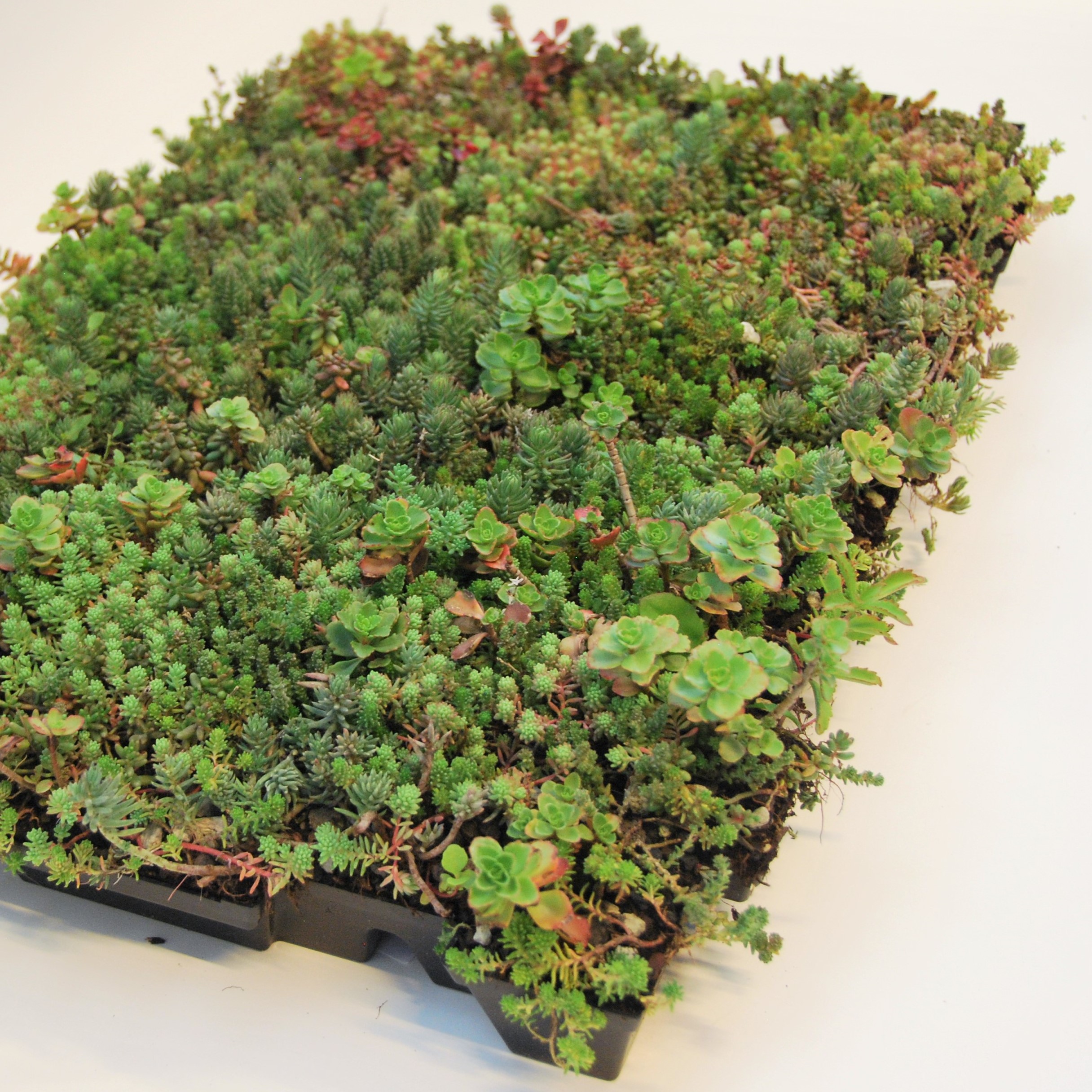 The Sempergreen Click 'n go Light is a ready-to-use Sedumtray, suitable for both flat and lightly sloping surfaces (with a pitch of up to 15 degrees). By using these trays, your roof can be transformed from concrete desert to a lush green area in the blink of an eye. Because of their low weight and handy size, they're an easy-to-install solution for most roofs.
Click 'n go Light Sedumtray composition
The Sempergreen Click 'n go Light Sedumtray is manufactured from recycled Polypropylene (PP). The tray is pre-cultivated and includes six to eight different varieties of Sedum plants, which grow on a special substrate developed by Sempergreen. Upon delivery, the trays are covered with plants for at least 95%. The succulents are adept at storing water in their leaves and are therefore extremely suitable for varying weather conditions.
Delivery and installation
The Click 'n go Light Sedumtrays can be ordered per piece. They measure 37.3 x 57.3 cm. The installation is very simple, because the trays can be 'clicked' together. To protect the roofing, we recommend placing a protective cover underneath the trays.
Please note: this product is only available in Europe